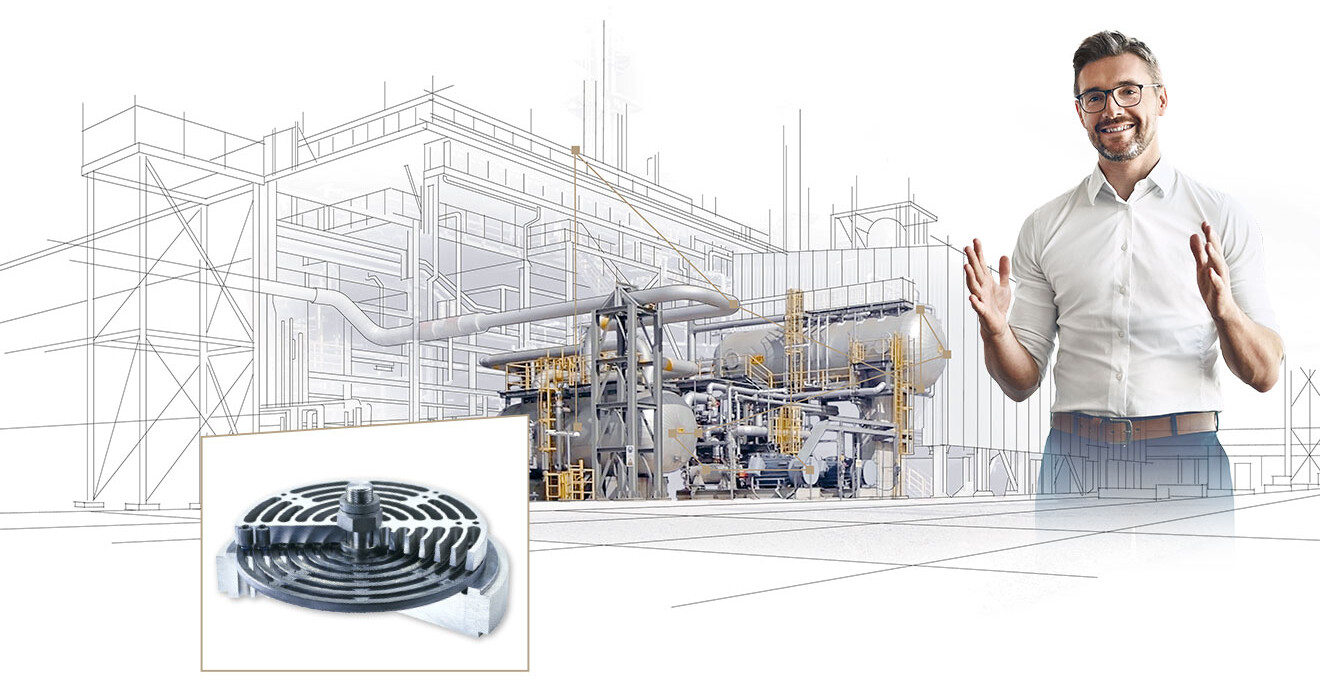 XP - Profiled Plate Valve for process gas
When conventional compressor design cannot meet your requirements, think a step ahead. HOERBIGER XP valve
The valve is the heart of the compressor: the power regulator for overall compressor efficiency. Those who understand how to tune this regulator can boost the efficiency of their compressors. HOERBIGER XP valves are the tools you need for the job. When it comes to optimizing compressor performance, efficiency increases rank top of the list. The desire for greater performance at lower cost leads to new avenues in compressor design: compact units with fewer cylinders and fewer valves.
Only XP valves can reliably meet these expectations
Compact compressor design poses new challenges to the durability of valves. The XP valve is a profiled plate valve combining the advantages of ring and plate valves.
As a result it offers high efficiency, along with exceptional reliability
XP valves provide maximum efficiency, despite minimal lift, and excellent closing properties. HOERBIGER created its innovative PowerPEEKTM material especially to bring robustness and durability to the XP valve. As a result, the XP valve sets itself apart with extended service intervals and reduced downtime due to valve failure.
With XP valves, you are always a step ahead
Efficiency, reliability, service life and energy savings are the indicators that give you an edge in the market. XP valves make this edge possible. This is why HOERBIGER is an innovation partner for innovative companies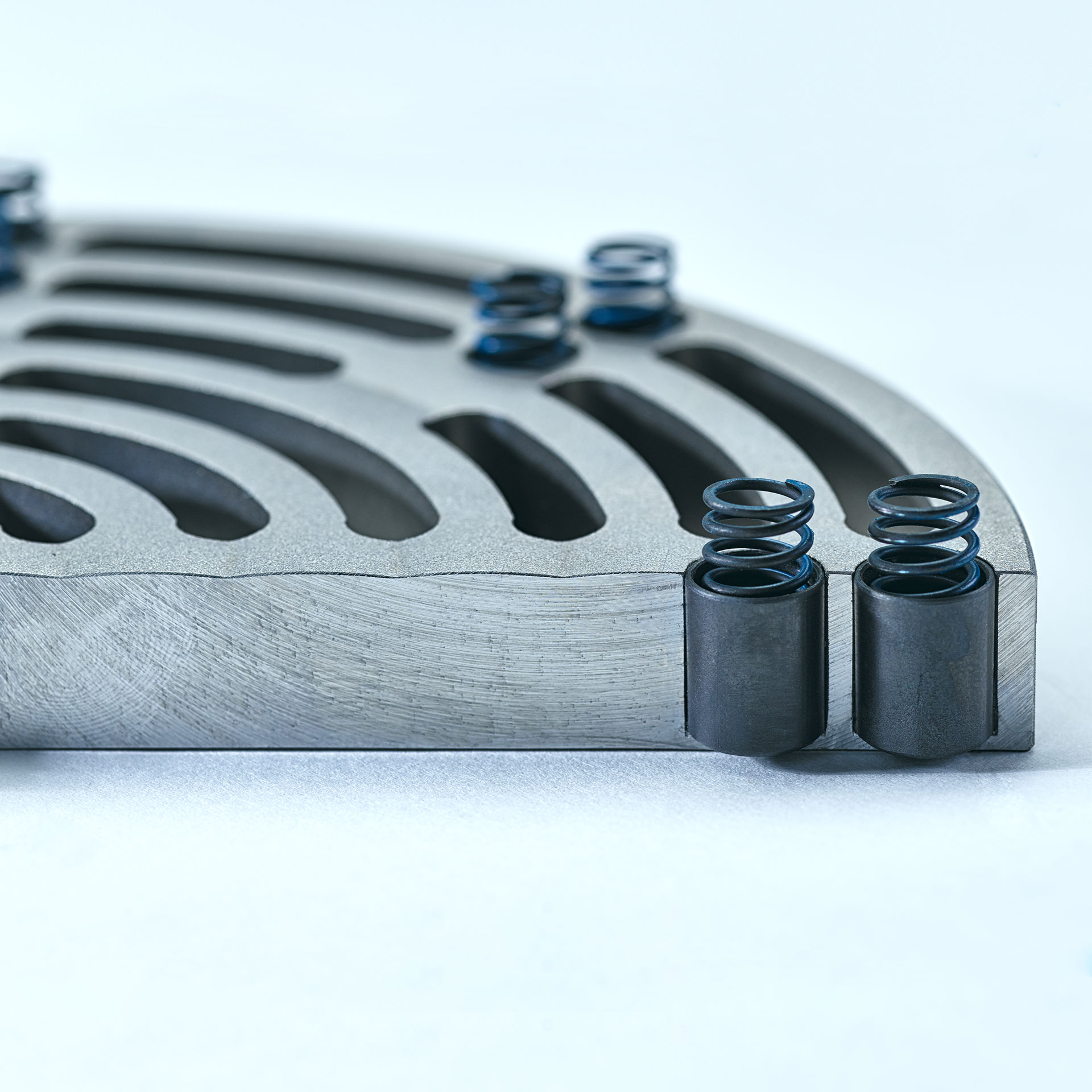 Heavy duty ESR wire springs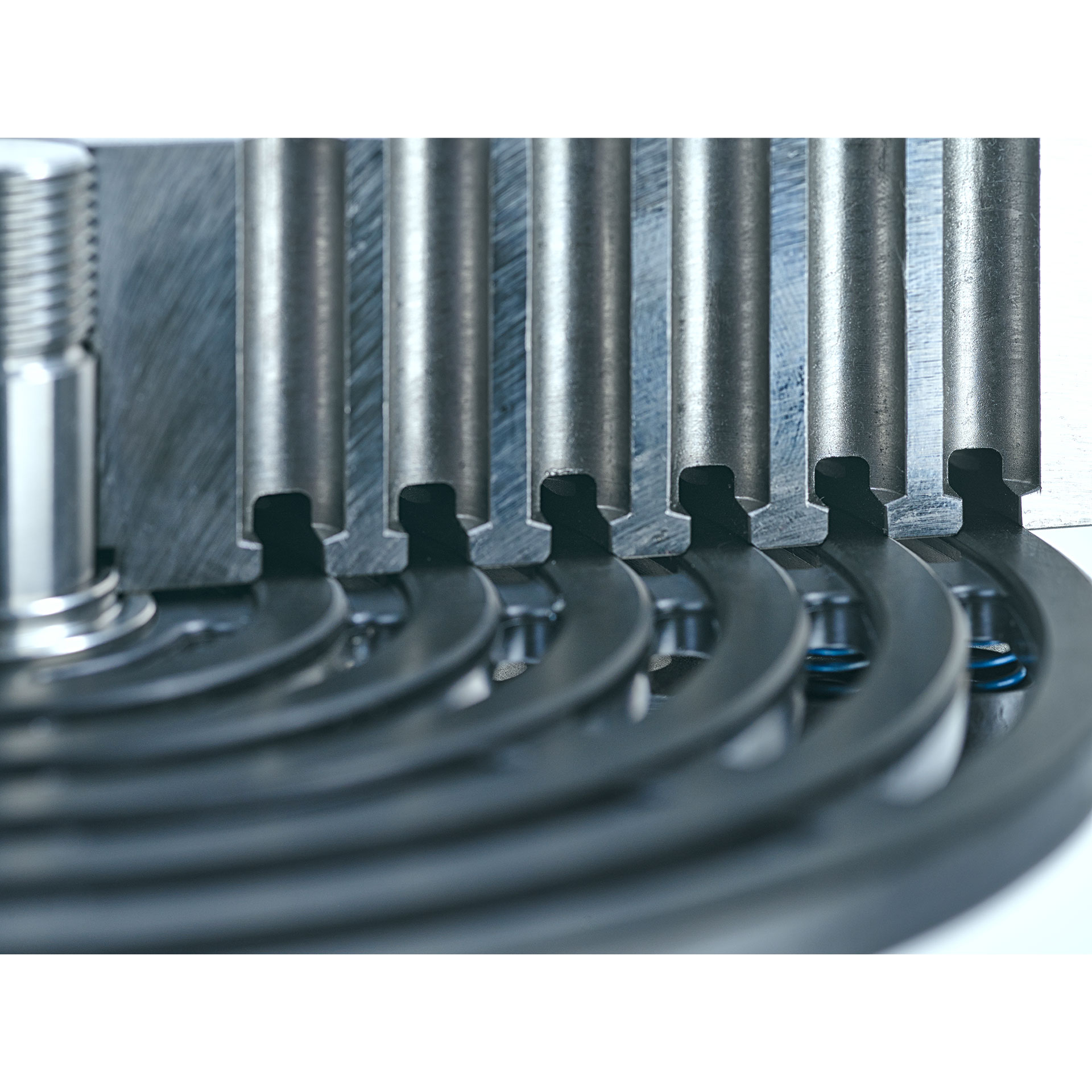 Waveshape profiled guard and tapered seat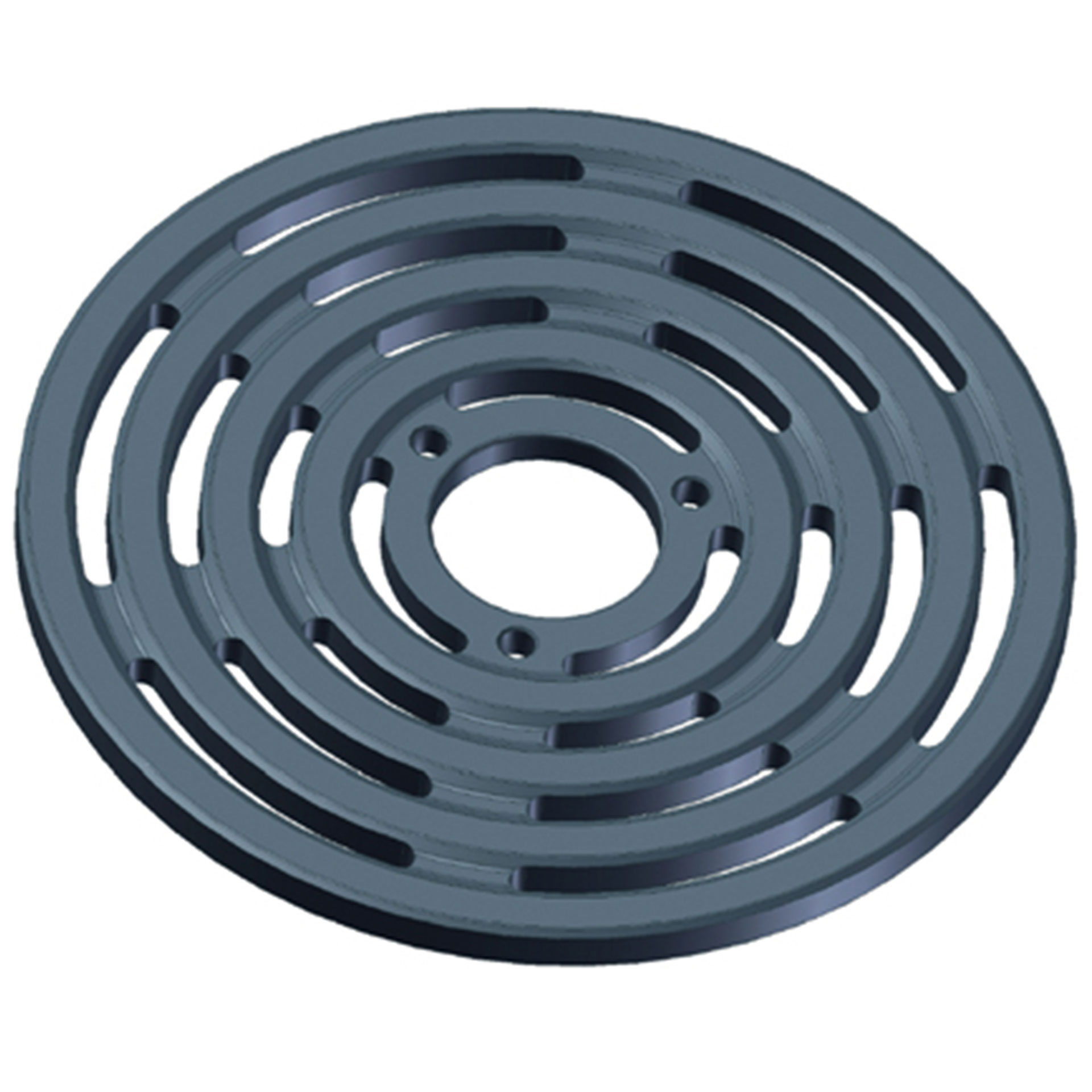 Profiled PowerPEEK® valve plate
PowerPEEK® high-performance valve plate material means high reliability and extended service intervals
With the new design of the HOERBIGER CP valve, the combination of profiled seat and valve plate reduces flow losses and lowers energy consumption. PowerPEEK® and the unique design of profiled valve plates create a valve with extremely high reliability, durability, efficiency and excellent flow characteristics. The construction of a finer-meshed ring section increases the effective flow area and hence the efficiency of the CP valve. The aerodynamic "rings" produce a lower pressure drop than plate valves and thus have the ability to pass small amounts of liquid and debris. Additionally PowerPEEK® plates offer an optimized distribution of reinforcing fibers and therefore less wear less in operation.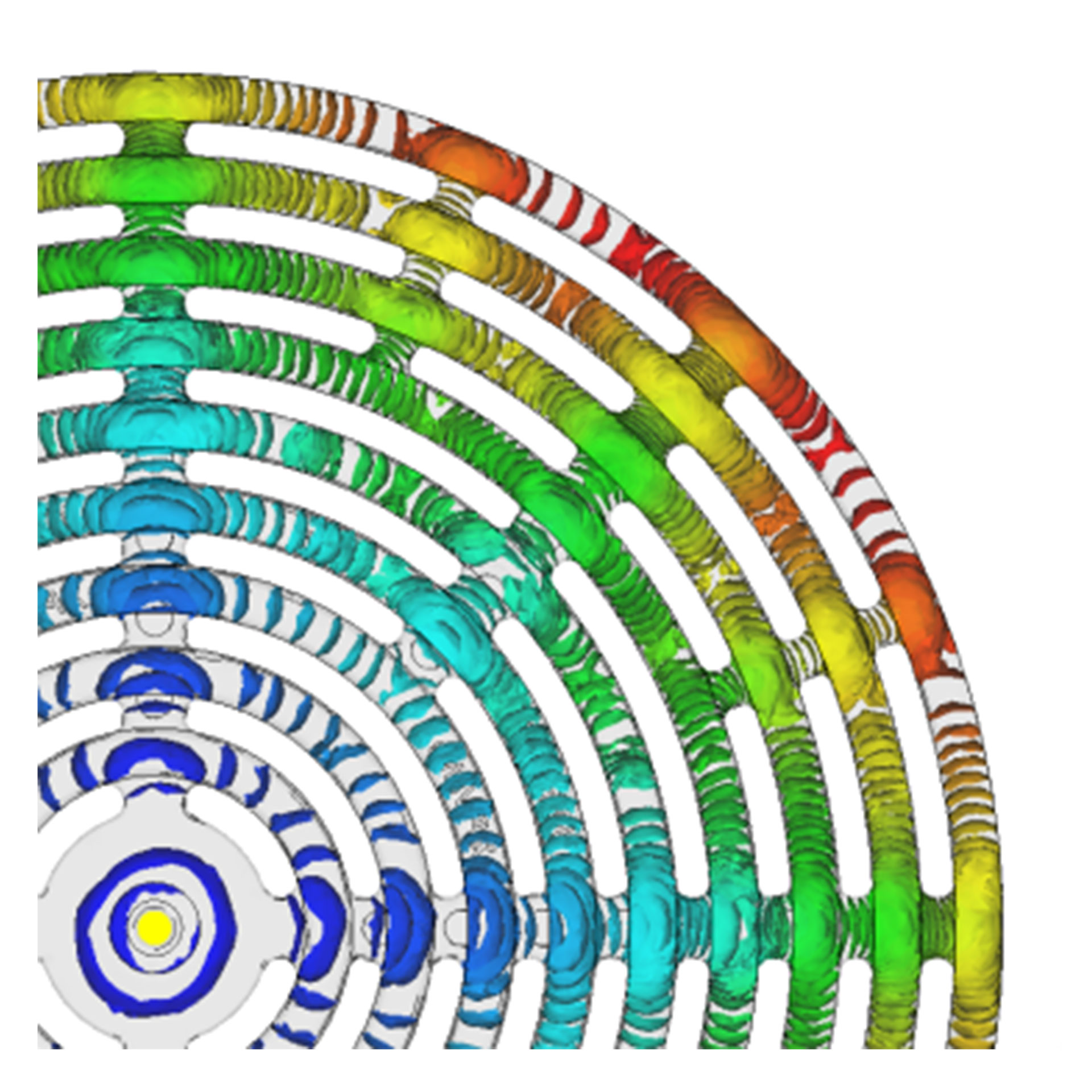 Optimized effective flow area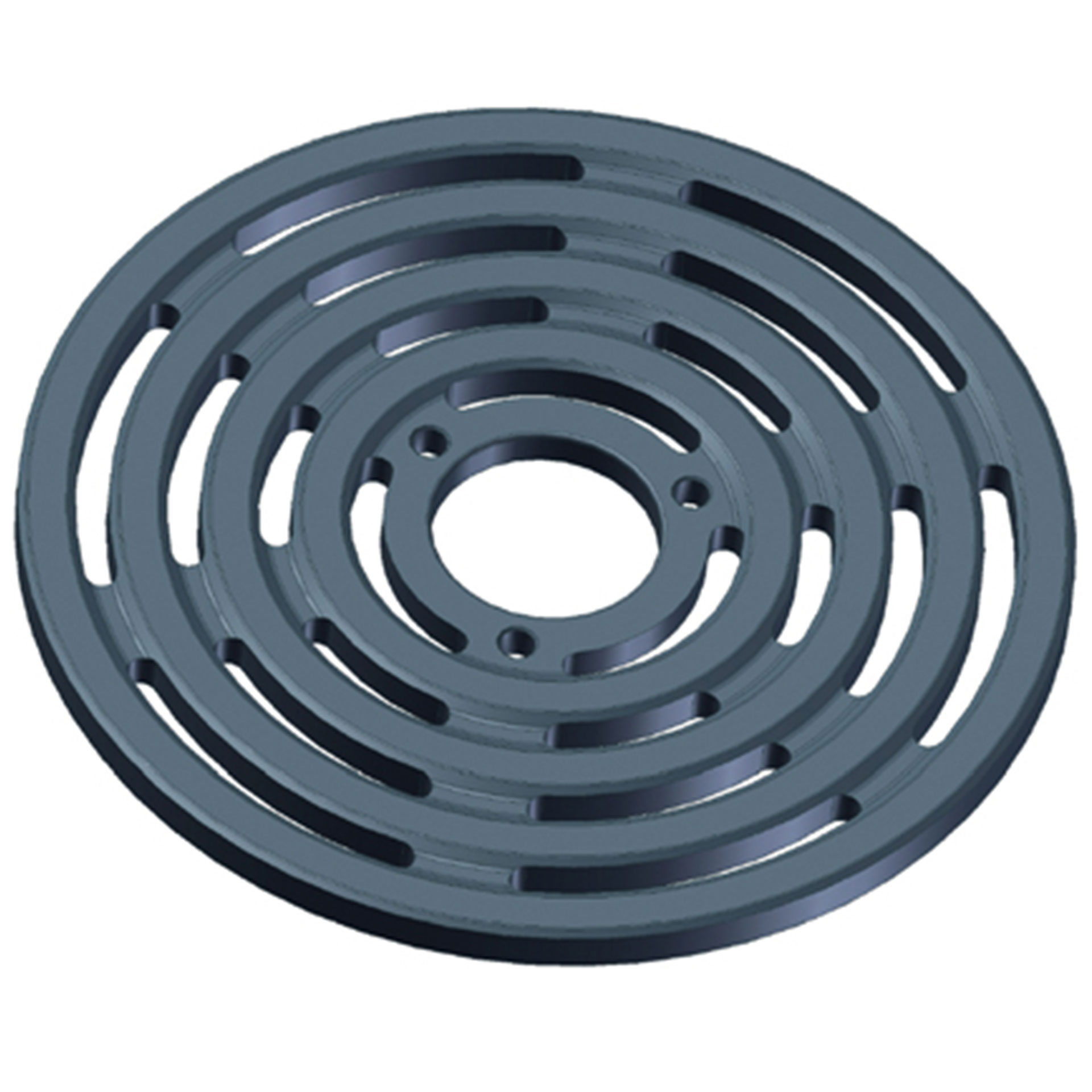 Profiled PowerPEEK® valve plate
Long life and high compressor uptime, reduced electric power/fuel consumption and related CO₂ emissions.
Profiled plate design
Spring savers prevent coil to guard contact
Injection molded high-performance PEEK® and finer-meshed ring section
Industry benchmark in efficiency: 30 - 50% higher effective flow area than conventional valves. Superior efficiency even at low lift.
Tribological optimization
Optimum fibre orientation and high flexural strength. 4-6 time higher impact resistance than standard PEEK.
Excellent reliability for reduced downtimes, reduced maintenance costs and less emissions due to fewer on-site interventions.
Aerodynamic flow path
Anti-stiction design: Waveshape profiled guard and tapered seat
Heavy duty springs made of ESR steel (Electro slag remelting)
Reduces build up of particles and provides tolerance of liquids
Reduces adhesion forces due to liquids. Avoids delays in valve opening and closing. Tolerance against over-lubrication or liquid carry over.
Designed for high dynamic loads
Lower total cost of ownership
High performance valve plate with tribological optimization.
Replace wear parts less frequently (less service intervals)
Reduce main motor energy costs
New built: reduce size, number of valves and compressor footprint
XP Valve at a glance
Optimized carbon fiber orientation for maximum stability
PowerPEEK® offers six times the lifetime of an industry-standard PEEK
Combines the reliability of plate valves with the efficiency of ring valves
Max. discharge pressure:

300 bar

Max. differential pressure:

200 bar*

Min. suction temp.:

-40°C

Max. discharge temp.:

230°C

Mol weight:

2-50 g/mol

Max. speed:

1,500 rpm

Cylinder lubrication:

lube/ non-lube

Type diameter:

86-261 mm

* Maximum allowable differential pressure

depending on gas temperature.