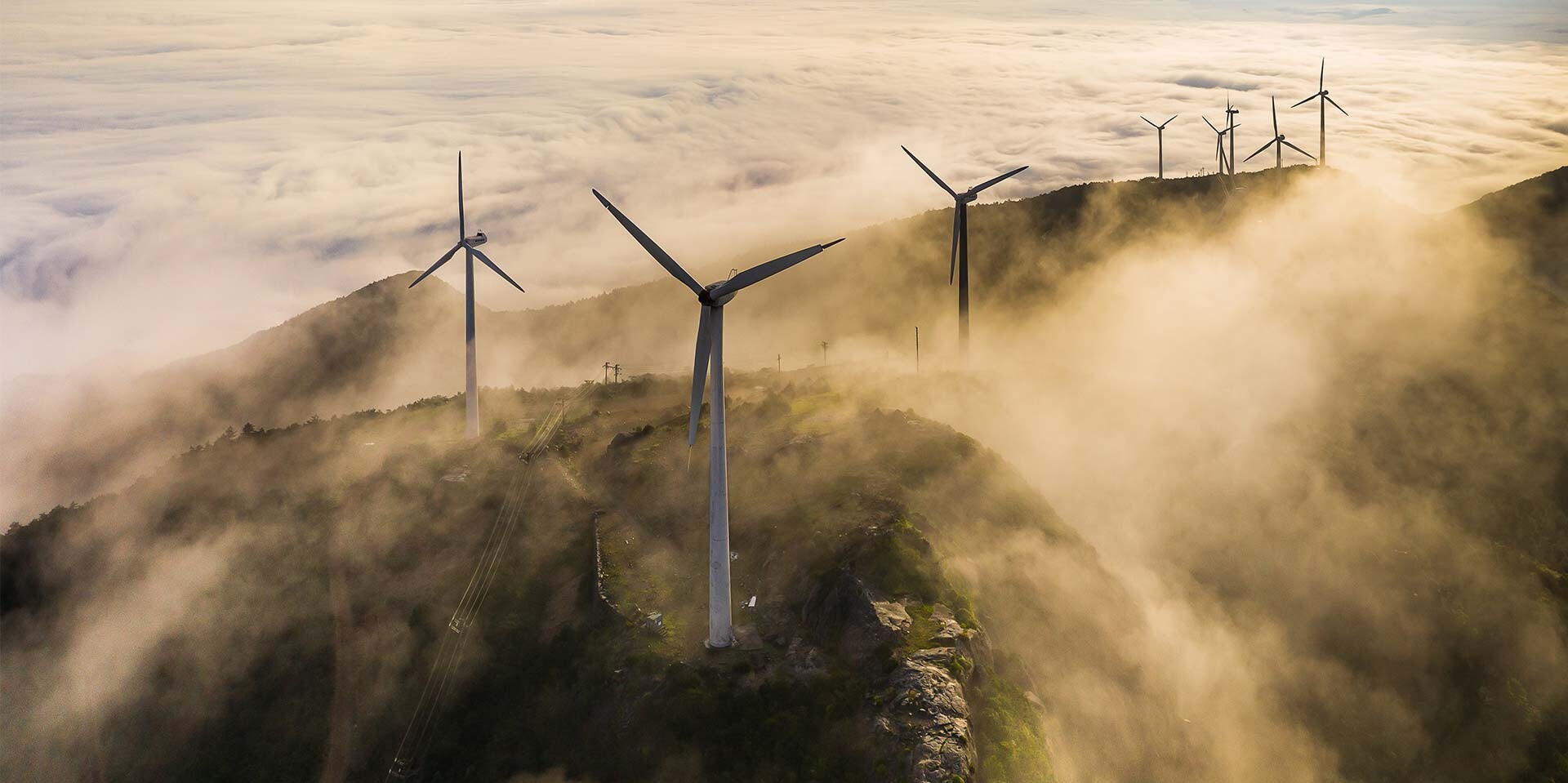 Sustainability as success factor
As a leading technology company for more than 125 years, sustainability has always been one of the core elements of our culture. Our aim to play a major role in the field of emission-reducing products reminds us every day to shape a livable future for our next generations – while meeting our customers' requirements as a solution provider.
Our Mission
We are a responsible global enterprise, which helps its customers improve overall operations efficiency including emissions reduction using its sustainable products and applications​.
We improve our sustainability and help improve our business partners' sustainability parameters such as carbon footprint.
We continuously improve our people-oriented policies and Corporate Social Responsibility impact​ and follow robust procedures for compliance with all relevant laws, statutory rules, anti-corruption policies and supply chain governance​.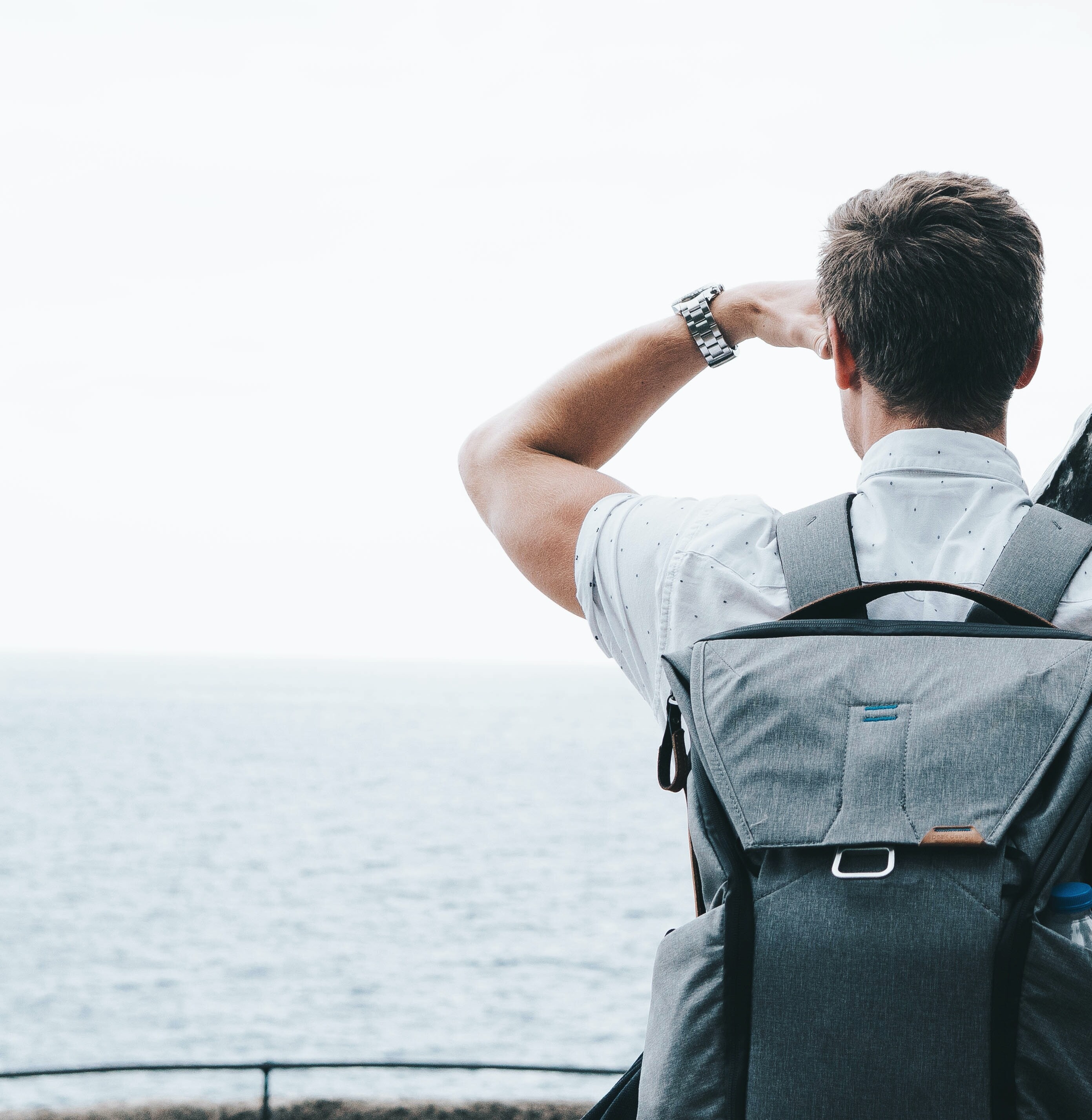 transformation starts with people
As a long-term thinking company, HOERBIGER attaches great importance to responsible management of its people, the environment and the society surrounding the company. For us, sustainable business management is the prerequisite for safeguarding our future continuation and prosperity.
Many of our traditional business segments are undergoing fundamental change. As a result, HOERBIGER has to reinvent its business in many respects. We see this as a tremendous opportunity and are ready to drive change – for ourselves and our customers. In doing so, we are not only ensuring the sustainable growth and long-term prosperity of the Group, but also driving global change. For a better tomorrow.
Sustainable business management is the prerequisite for safeguarding our long-term existence.
"
Dr. Andreas Hünerwadel
President of the Board of Trustees, HOERBIGER Foundation
Our focus
With the intention of meeting the requirements of a changing society and increasing regulations in our customer environment, HOERBIGER has drawn up its first sustainability report with initial defined targets.
The 2022 report includes our Scope and Commitment, Status and Ambition and Strategy of the relevant topics of the Environmental, Social and Governance framework of the United Nations Sustainable Development Goals and the UN Global Compact. The topics have been chosen after a careful and comprehensive management review and understanding of its business. We have linked each of the Material Topics with the key relevant UN Sustainable Development Goals.
Environment
HOERBIGER is committed to creating a cleaner and more energy efficient world by reducing its CO2 footprint and developing products in sustainable applications.
Our key focus areas are:
Energy Consumption
Corporate Carbon Footprint
Sustainable Products
Sustainable applications
Social
HOERBIGER is committed to promoting and nurturing a diverse and inclusive environment, with a record of accomplishment of emphasis in employee health and safety. Another important element is charitable donations.
Our key focus areas are:
Employee engagement
Diversity and Inclusion
Health and Safety
Corporate Social Responsibility
Training and Education
Governance
HOERBIGER is committed to transparency and compliance with laws, regulations and internal policies, a top priority in all business decisions and transactions.
Our key focus areas are:
Sustainable supply chain
Compliance and Anti-corruption
Sustainable Governance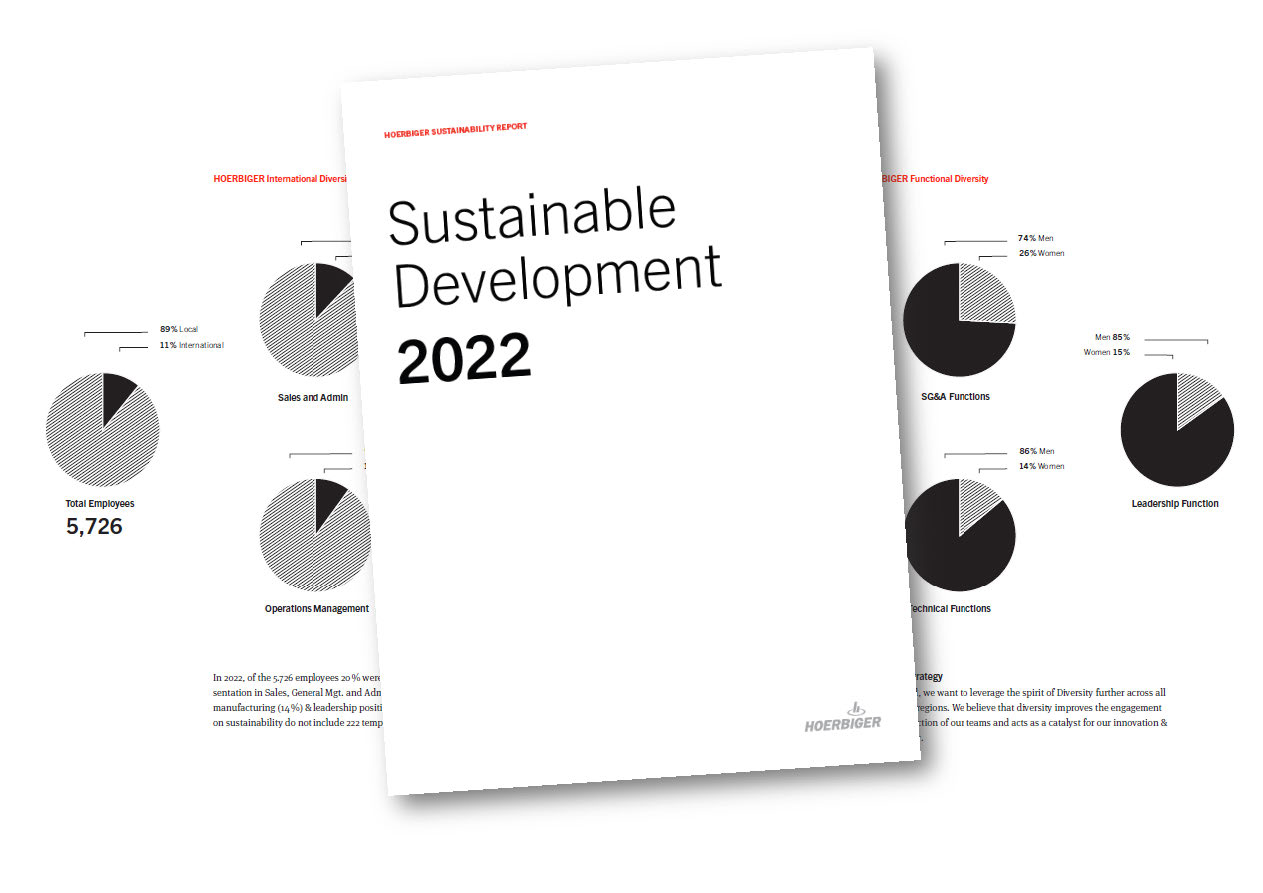 Sustainability
Report 2022
Our first sustainability report was prepared in accordance with the standardised GRI index and is intended to serve as a guide for sustainable development at HOERBIGER for us and our customers. The report will be annually revised and further developed.

Click here to download the PDF.