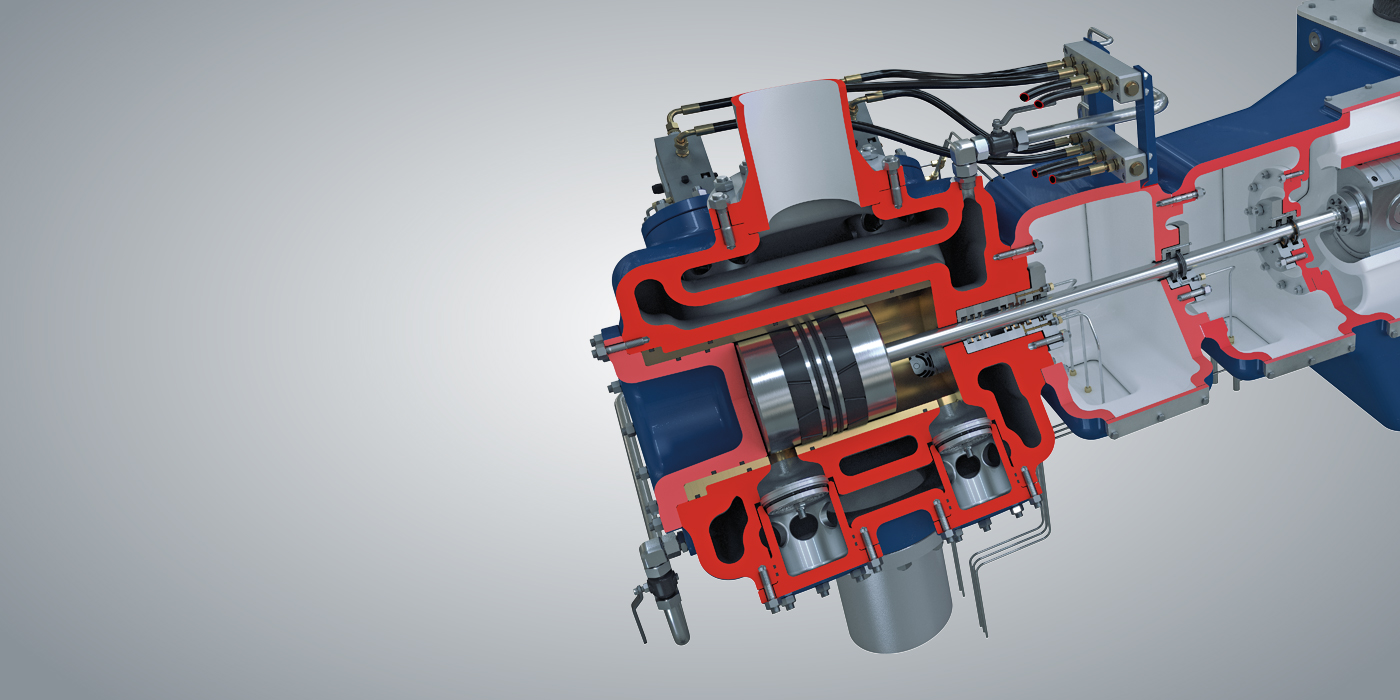 HPP – Cylinder Rings Design Assessment and High Performance Pistons
Your solution to maximize uptime and overcome current lifetime limits
Traditionally, pistons for reciprocating compressors have been constructed following general principles. Unfortunately, due to frequent cylinder ring failures, this straightforward solution frequently does not produce reliable compressor performance. Piston rings slide against the cylinder wall after fitting into the grooves of the piston. In typical use, the piston ring's outer surface deteriorates due to contact with the cylinder liner. The ring features a gap around its diameter to allow for wear and facilitate replacement. In order to maintain contact with the cylinder wall, the ring's radial wear extends with time, which causes a gap to form and a gas leak to occur. Lower capacity, decreased overall compressor performance, and unforeseen shutdowns are the consequences. HOERBIGER has created an engineering solution to enhance gas leakage performance, boost uptime, and assure longer lifespan.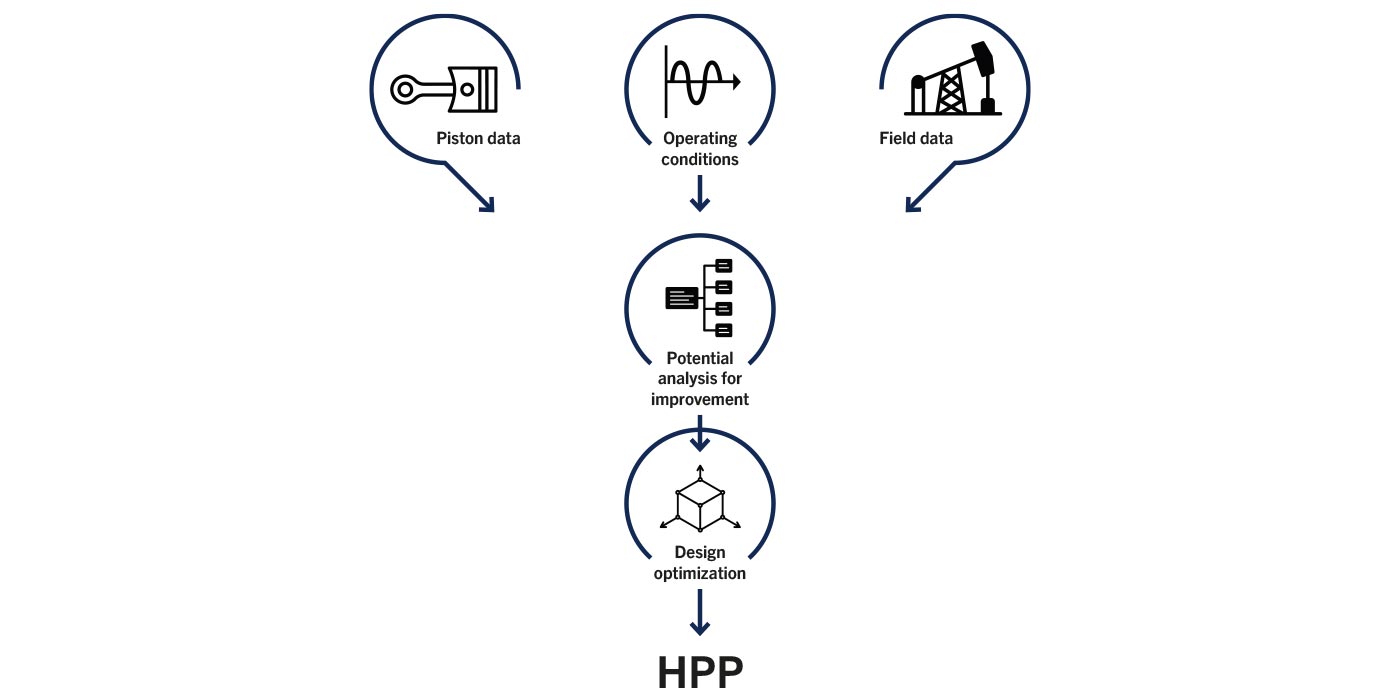 First things first
HOERBIGER's Cylinder Ring Design Assessment uses advanced modeling to design a better piston with the optimal type, number, and arrangement of cylinder rings. The result is controlled leakage, improved reliability, less unplanned downtime, and increased efficiency. The first steps in a Cylinder Ring Design Assessment are to collect compressor, piston, and field data as well as operating conditions. It is necessary to record the existing piston design and cylinder ring arrangement, and to measure gas temperatures and blow-by. This is followed by a finite-element analysis to model the gas leakage path in absolute detail. The modeling works for every type of piston: single-piece, two-piece, or three-piece; aluminum, cast iron, nodular iron, or steel; Supernuts® or conventional nuts.
Get your High Performance Piston
With a detailed understanding of the current situation, it is now possible to design and build a new piston with the optimal number, type and arrangement of cylinder rings and clearances to minimize blow-by and maximize ring life. We call this a HOERBIGER High Performance Piston, and we're not exaggerating. This is a radical new approach to cylinder sealing, and you can expect run times to increase typically by a factor of 2.5 before ring replacement is needed and decrease your fugitive emissions by 79%.
This new piston configuration method boosts capacity and dramatically improves process reliability. The result is improved product quality, energy savings, increased uptime, longer runtimes, better performance, and longer compressor life. The investment has therefore quickly paid for itself.
Energy savings and lower emission costs (in
combination with electronic capacity control system).
Reduced power consumption
Improved end-product quality.
Up to 20 % runtime increase for rider bands
and piston rings.
Up to 300 % lifetime increase for cylinder rings, which results
in a sustainable production through the product use over the
entire product life cycle and at the same time less waste.
Calculation of cylinder ring arrangement and implementation
Savings in energy and CO₂ emission costs, and at
the same time performance increase (+ 5 %).
Improved uptime and less air pollution
due to long downtimes.
All cylinder rings achieve the same lifetime
Production increase, fewer breakdowns and
fewer wear parts.
Calculated blow-by and discharge temperatures
Lower discharge temperatures, and no increase over time
Cylinder Rings Design Assessment helped us achieve reduced power consumption and increased lifetime which saved energy and emissions costs and makes less waste.
"
Engineer, US
HPP Cylinder Rings Design Assessment and High Performance Pistons
Brochure