Hoerbiger News_April 19th, 2023
Hydrogen-Unimog equipped with H2PFI injectors from HOERBIGER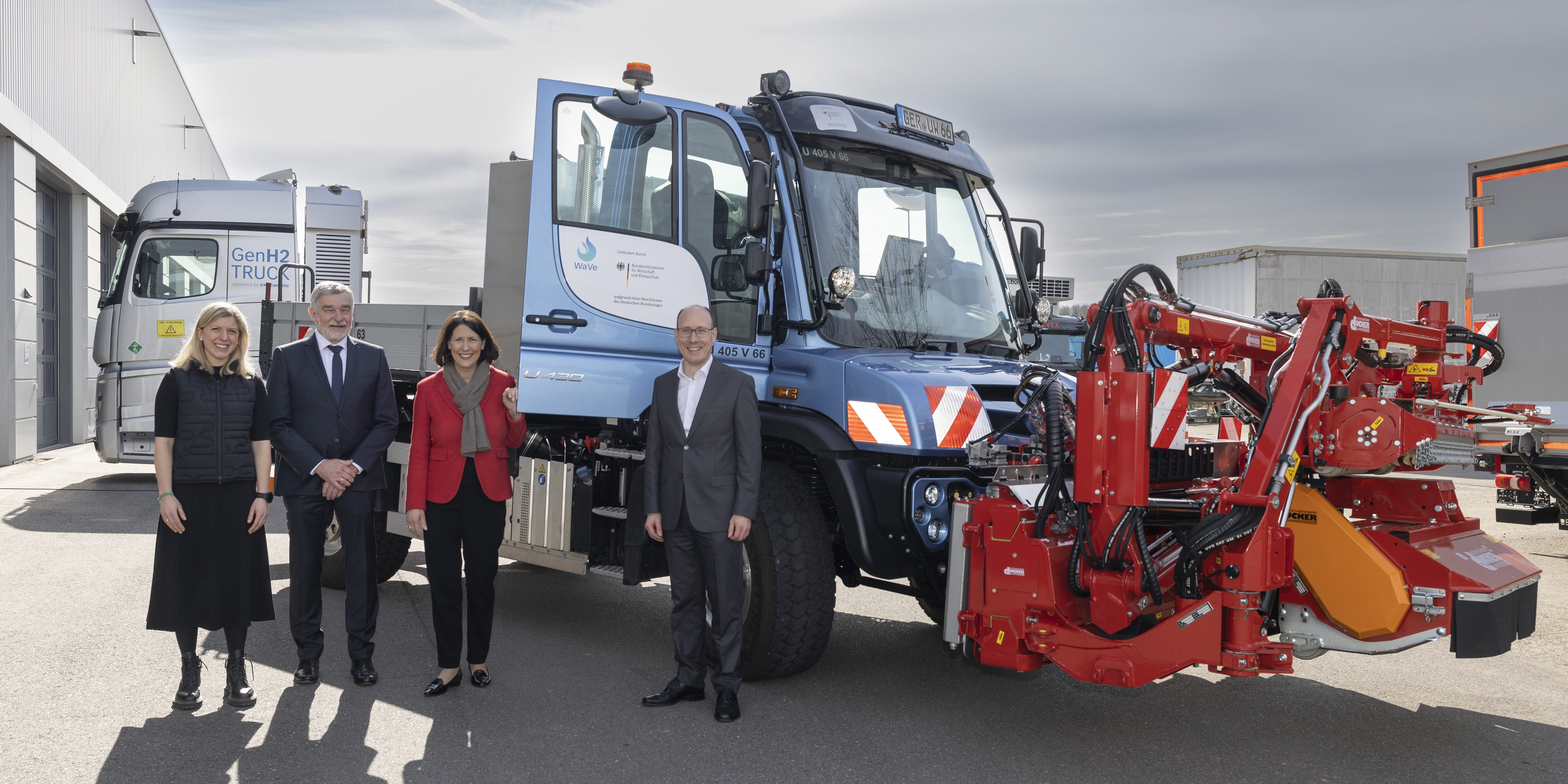 The Minister of Economics from the German state of Rhineland-Palatinate, Daniela Schmitt, visited the development center in Wörth to test drive a Mercedes-Benz UNIMOG powered by a hydrogen internal combustion engine (ICE). This hydrogen ICE is provided by our partner KEYOU and is equipped with H2PFI injectors made by HOERBIGER.
"Especially in special areas, such as working machines or construction and agricultural machinery, there may be promising potential for climate-neutral applications for the hydrogen combustion engine, since other types of drive technologies are reaching their technical limits," said Schmitt. To meet the inevitable challenges of climate protection with new technologies, innovation in Rhineland-Palatinate must be promoted with an open mind. The project team made an impressive contribution to this.
Read more about the WaVe project and check out our hydrogen products. Interested? Contact us via enginetech@hoerbiger.com.