Hoerbiger News_October 03rd, 2023
Joint research for electromobility: Students from Johannes Kepler University Linz visited HOERBIGER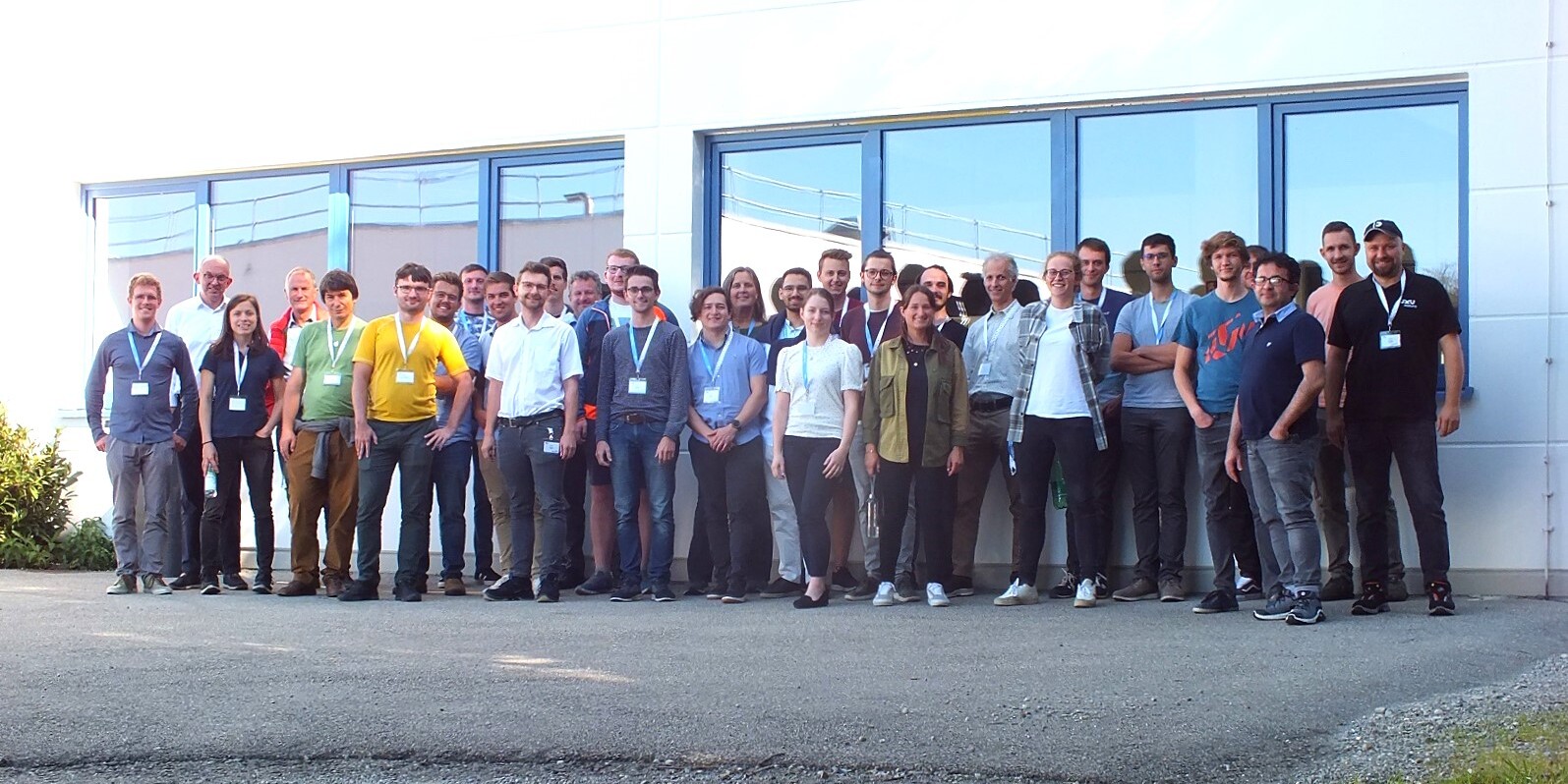 Theory meets practice: End of Septmeber, 21 students from the Johannes Kepler University Linz visited the HOERBIGER Automotive Division in Schongau and Peiting together with their lecturers. Over two days, they got to know the modern test centre as well as two production plants. The focus of the exchange was on innovations for electromobility.
After the welcome by Dr. Ansgar Damm, Head of Research and Development of the HOERBIGER Automotive Division, the students went directly to the plants: Divided into three groups, our experts have explained the innovative test benches of the test centre and the modern production technology of our Actuation Comfort Solutions and HOERBIGER Antriebstechnik GmbH in Schongau.
On the second day, the focus was on theory: Dr Florian Poltschak, Head of the JKU HOERBIGER Research Institute for Intelligent Actuators, moderated various rounds of lectures with speakers from the JKU and HOERBIGER.
"HOERBIGER and the JKU have already been working together for many years," explains Dr Ansgar Damm. "This excursion by the institute was about bringing the students, some of whom are already working on our products, closer to practice and the relevance of their work."
The HOERBIGER Group and Johannes Kepler University started their future-oriented cooperation in 2010 and founded the JKU HOERBIGER Research Institute for Intelligent Actuators. There, the competencies of HOERBIGER as an innovation and technology leader in the industry are combined with the knowledge of the JKU as one of the world's leading research centres for electric drives and mechatronic systems.