VISTRA®
Smart Component Repair App
Get smarter about your compressors – and their components - to maximize uptime ?
For compressor field service experts like Bob, getting down compressors back up and running quickly can be a challenge. And getting important maintenance insights to keep them running better (and longer) is an even bigger headache.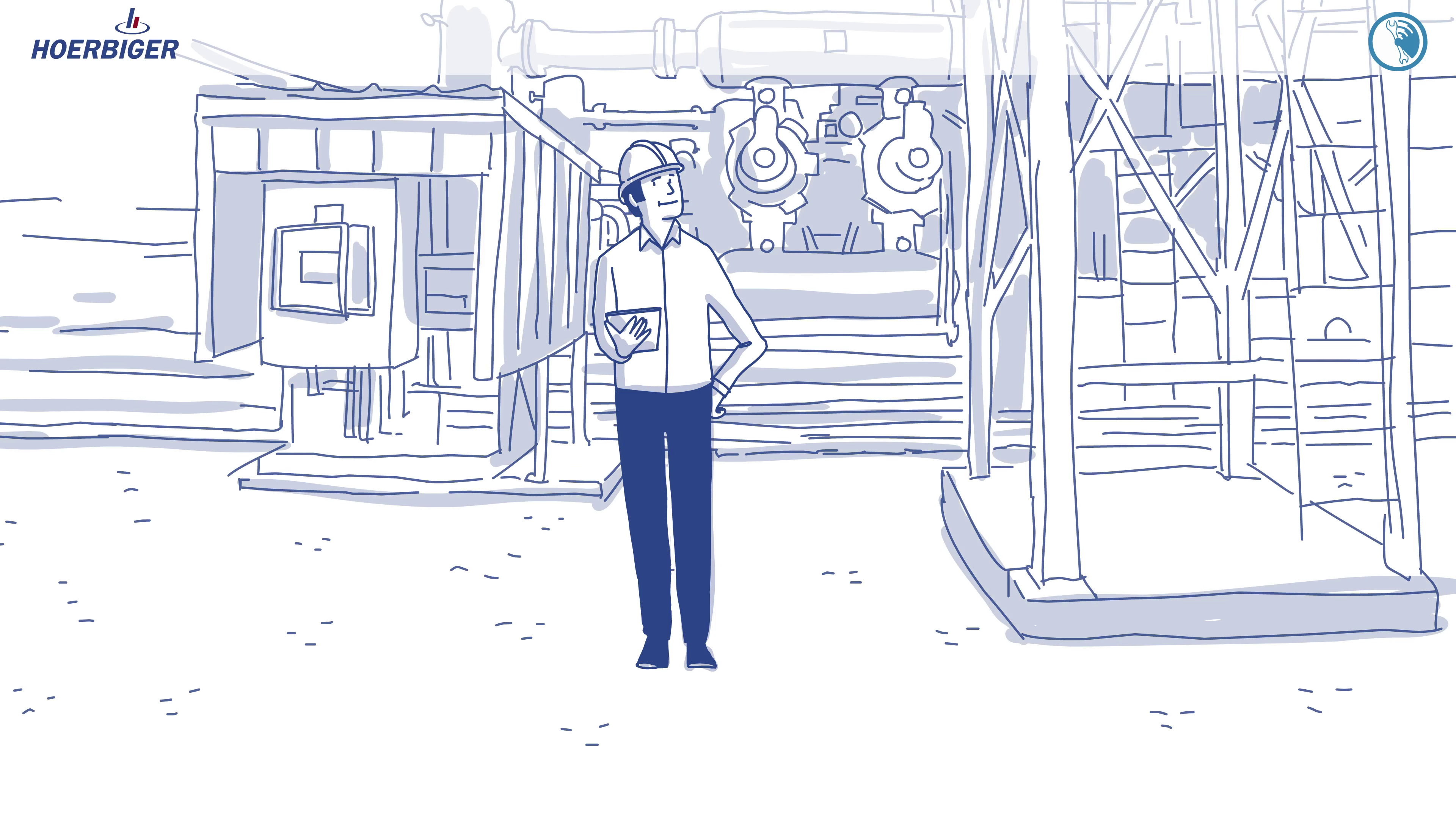 VISTRA® – Your Smart Component Repair Assistant
What is VISTRA®?
Having trouble quickly finding the right replacement parts for your compressor repairs? Want to manage your maintenance process more efficiently? Would you like more transparency and insights so you can identify bad actor components faster and reduce downtime?
Meet VISTRA®, the new digital spare parts and performance assistant by HOERBIGER. VISTRA® helps you shorten repair times, increase uptime and save money by tracking down the exact parts when and where you need them, even when you're on the go!
How does VISTRA® work?
VISTRA® is a cloud-based system that helps you manage your compressor spare parts inventory and maintenance processes. We onboard your inventory, connect the system to our repair shops, and train your service workforce how to use the easy and intuitive tools VISTRA® offers.
By using VISTRA® consistently, you gain valuable insights on the status of your compressor fleet, enabling you to make more informed maintenance decisions, and to more proactively manage potential bad actor compressor components that can increase downtime.
What is needed to use VISTRA®?
You only need a web browser to use the VISTRA® web portal to manage your compressor maintenance and spare parts. When you're on the go, simply use the VISTRA® application on your smartphone to access the same information wherever you are!
VISTRA® is a SaaS (Software-as-a-Service) app and doesn't need any additional installation within your company's IT environment.

Maximize compressor uptime
Digital guidance on what component to install where
Based on your compressor configuration, VISTRA® knows the exact location of your components and automatically identifies any parts that won't fit. Only the correct components that fit into your defined configuration(s) can be prepared for maintenance. This simplifies and speeds up the parts repair process and reduces potential errors.
Elimination of maintenance errors and faster repairs
Digital inventory, parts and performance management
Inventory, component and unit information is instantly available via your mobile phone – easy to access and all in one location. VISTRA® detects over- and understocked spare parts, bad actors and potential performance issues in real time, helping you to make better maintenance decisions more quickly.
Full inventory and fleet status transparency
An intuitive and user-friendly App
Simply download the app to your mobile phone and experience a new level of compressor maintenance and insights. With valuable, real-time information at your fingertips, installation and replacement of parts becomes very easy with just a few clicks. Working in an offline location? No problem – VISTRA® automatically updates your data as soon as you're online again.
Faster ordering of parts and repairs
We cover all parts as a one-stop-shop
VISTRA® makes your repair process quick and easy. Once you've finished maintenance tasks within the system, we're already preparing for your parts repairs before they arrive at our service center. HOERBIGER is able to provide the high-quality components you need, which simplifies the spare parts supplier process and reduces typical wait times for these components.

Increase quality and lower transaction costs
Your reliable partner for all types of wear parts and compressor makes
With 125 years of experience in compression technology, we are your reliable repair partner for any compressor wear parts regardless of manufacturer.
One point of contact for all your repairs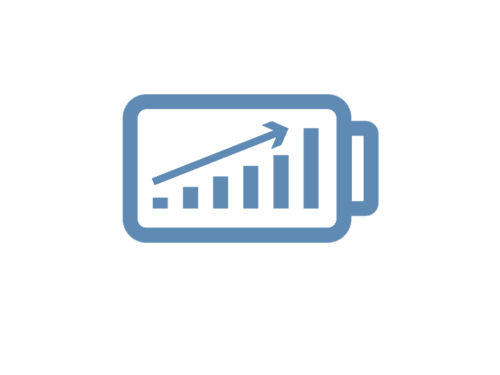 Increase maintenance efficiency
Real-time, digital track and trace functionality, maintenance documentation and upgrade history
VISTRA® operates in real time, allowing you to track the status of your components, shipments and repairs at any time right from your phone or the web portal. Additionally, the VISTRA® dashboard provides valuable insights on maintenance and upgrade history, inventory status and compressor performance, including the time between repair of your units.
Full transparency of component, maintenance and repair status
VISTRA® has been a much needed tool for tracking inventory at our facility. Since its implementation, it has been a crucial part of our maintenance program and parts inventory tracking. The mobile app is incredibly easy to use, most of our techs were able to pick it up and immediately hit the ground running with no issue.
Brian G., Maintenance Supervisor
A single interface to manage your compressor maintenance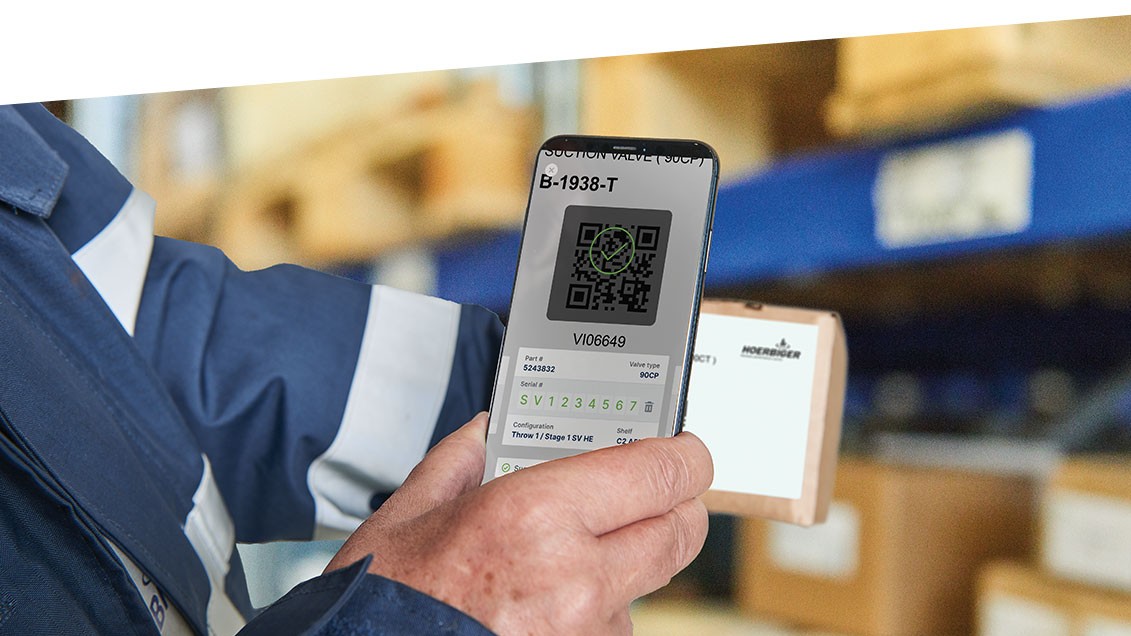 Maximize uptime, shorten repair times and reduce costs.
VISTRA® is a cloud-based system that helps you more proactively manage your compressor spare parts inventory and maintenance processes, and also provides important insights to help identify problem or bad actor components more quickly to reduce your downtime. The SaaS (Software-as-a-Service) app doesn't need any additional installation within your company's IT environment. Use a web browser or the VISTRA® app to quickly and easily get smarter about your compressor fleet and replacement parts' status.