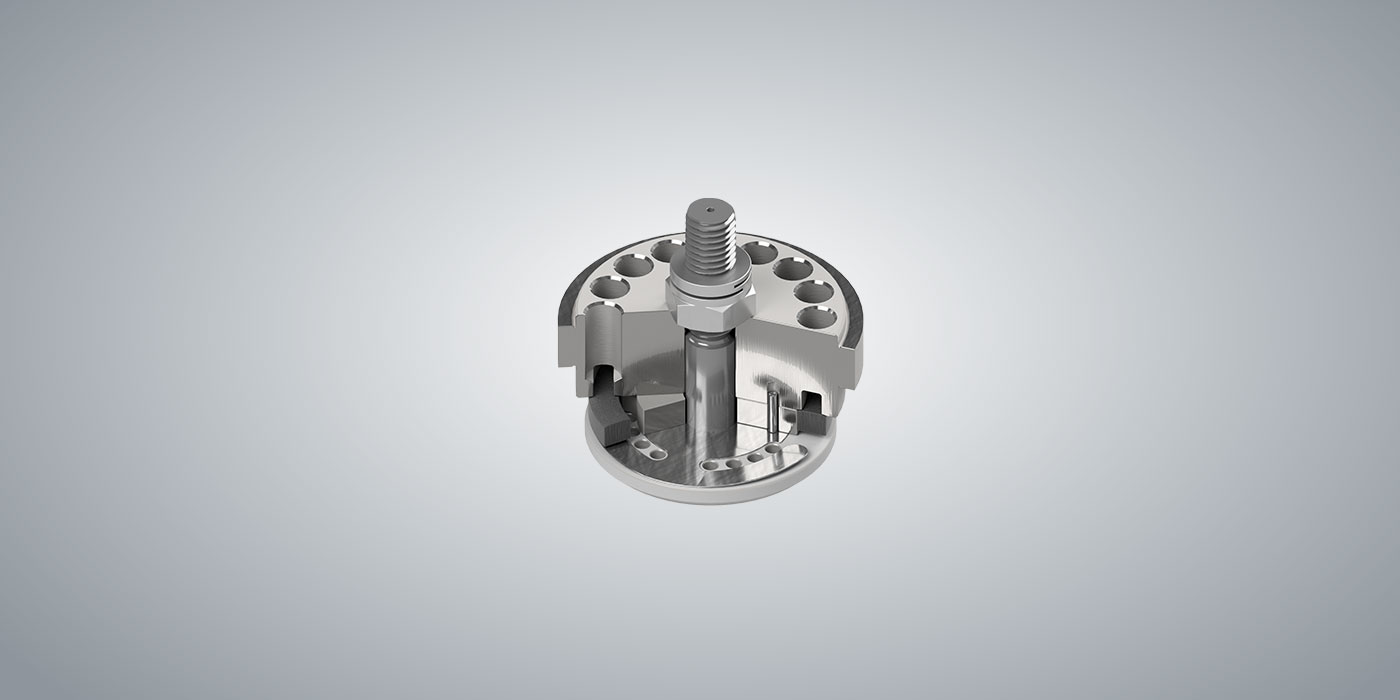 HPV – Ring Valve High Pressure
Meeting the challenges of high-pressure applications requires thinking a step ahead.
HOERBIGER HPV valves make this possible.
Compressor designs that are characterized by compact construction, a high degree of standardisation and high numbers demand in spite of their small construction, valves that offer long service life and high efficiency. HPV valves live up to these demands.
HOERBIGER HPV valves offer long service life and high efficiency:
The HOERBIGER HPV valve is specifically designed for use under difficult conditions. Whether the use involves chlorine, hydrocarbons, hydrogen, noble gases or methane – the HPV valves satisfy virtually all the requirements of the natural gas, chemical, petrochemical and pharmaceutical industries as well as of the food and electronics industries. The wide range of uses includes reciprocating and diaphragm compressors as well as cooling equipment, for example for cooling the gas of turbo-generators or for mixing gases.
Diaphragm compressors and small reciprocating compressors require compact valves that are reliable and efficient – demands that are met by HOERBIGER HPV valves.
HOERBIGER HPV valves are characterized by low clearance volume and an economic design.
At the same time, like all HOERBIGER valves, they must achieve maximum efficiency and service life.
HPV valves support maximum pressures and difficult conditions
The profiled valve ring from strong carbon-filled PEEK stands out with its extreme temperature resistance and superior damping properties.
With its single valve ring made from a composite material the HPV valve withstands high temperatures and impacts. With a contoured seat HOERBIGER offers innovation for highest efficiency.
The HPV valve meets the challenges of high-pressure applications
The HPV valve from HOERBIGER is specially designed to cope with medium and high pressures in confined mounting spaces. High pressures, operation without added lubrication or high temperatures do not impair the function of the HPV valve.
HPV valve at a glance:
Wide range of applications
Low flow losses
Non-metallic profiled ring with good damping properties and contoured seat for optimized flow-geometry
Excellent field experience with over 50 installations worldwide
Temperature resistant up to 300°C (572°F)
Reduced compressor footprint and improved package cost-effectiveness
Compressor speed:

1800 rpm maximum

Maximum pressure:

800 bar

Differential pressure:

400 bar

Temperature range:

-20°C (-4°F) to +300°C (+575°F) maximum

Valve type diameter:

19 mm (¾inch) to 57 mm (2¼inch)
When mounting space is limited
A valve that redefines reliability and efficiency for small compressors at high pressures and high temperatures.
The HPV valve uses a proven combination of profiled ring and contoured seat for an optimized flow-geometry to increase efficiency.