Rotary – Technology and
customer centricity
reimagined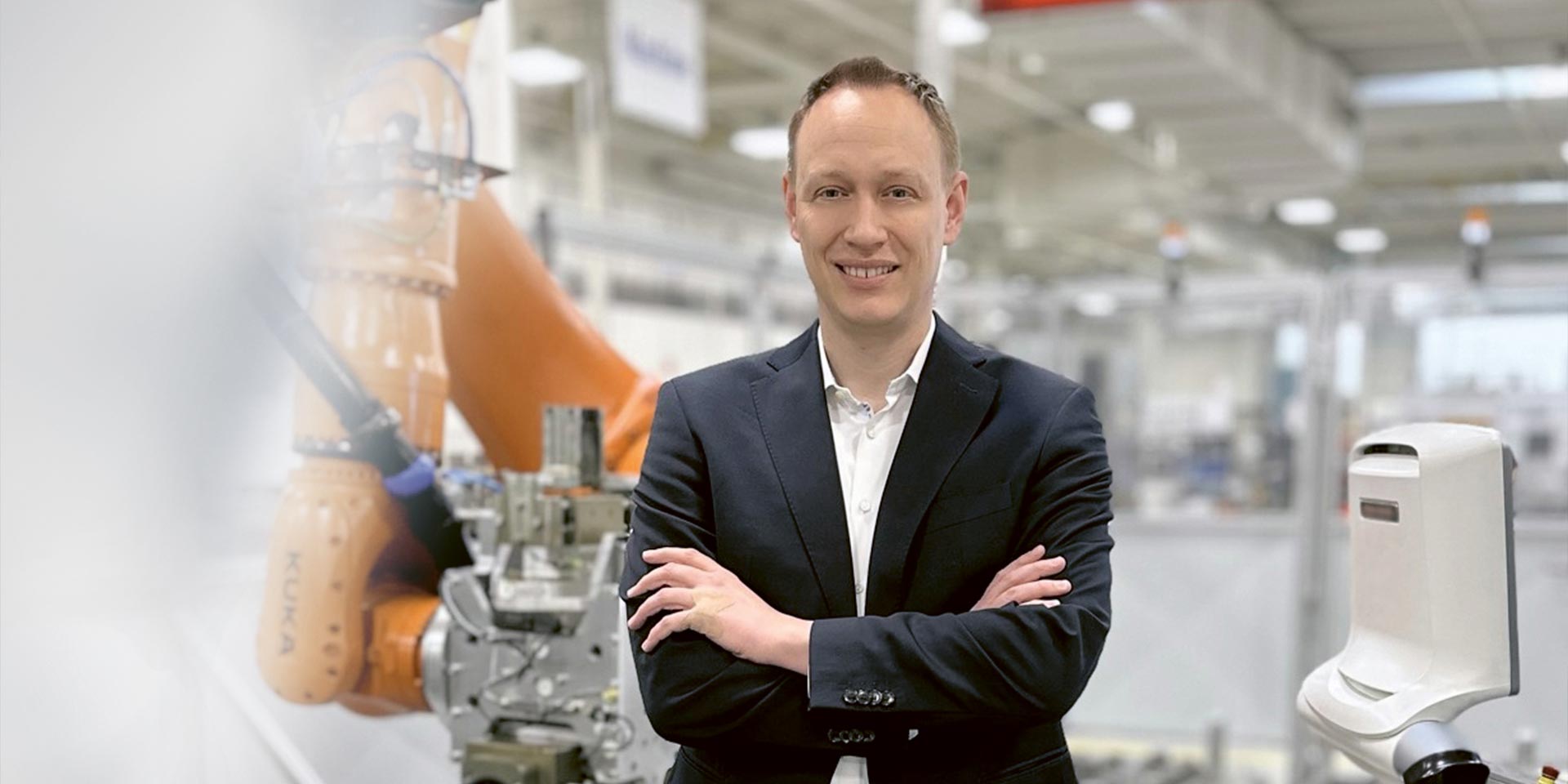 The Rotary Business Unit laid the foundations for another year of growth with technological enhancements, strengthened customer relationships and key positions strategically filled by internal talent.
"The Rotary Business Unit has made great progress in the research and development of new products. Technological innovations are on the verge of market introduction."
Roland Rauch
Interim Head of Rotary Business Unit
and
CFO of Rotary Business Unit
Following a profitable fiscal year 2021, in 2022 the Rotary Business Unit posted record growth in almost all markets. Exceptionally good sales growth was achieved in the semiconductor market and the oil and gas industry. Only wind power saw a slight decline in profits due to increased pressure on manufacturers' margins.
Almost all market segments on the upswing
With focus and effort, Rotary's slip ring business grew 40 percent overall in 2022. Deublin Italiana and Deublin Brasil played a major part in this. Rotary is now able to supply electrical slip rings for electric pitch control wind turbines and expand further in the realm of sustainable energy.
Precision products manufactured by Rotary play an essential role in the operation of wafer fabrication equipment (WFE) to produce memory chips and logic chips for the semiconductor industry. Also in 2022, the strong global increase in wafer production led to high demand for semiconductor products. HOERBIGER expects the strong sales growth in the semiconductor market to continue in the second half of 2023.
The machine tool industry was able to benefit from catchup effects after the COVID pandemic in 2022 and has now recovered significantly from the crisis. The production plans of partner OEMs have stabilized at an elevated level and ensured dynamic demand. This led to well-filled order books at Rotary and a double-digit increase in sales in the machine tool segment. Moreover, the Business Unit acquired a new strategic partner in automation technology.
Despite high energy, raw material and logistics costs, the global pulp and paper industry is shifting. Due to increased online trade and parcel shipments, the demand for cardboard and packaging material has risen. Rotary took advantage of the situation by providing energysaving solutions for paper machine dryer optimization. HOERBIGER had restructured its global production capacities in 2022 and aligned the plants to increase sales in this market segment.
Targeted customer focus opens up new opportunities
Starting in 2021, strategic product development helped prioritize operations and streamline the product portfolio by simplifying product lines (PLS). In 2022, the Rotary Business Unit again optimized the application of the model and carefully adapted the product range in close cooperation with its customers. Rotary also intensified its customer relationships by launching a pilot training program for global key account managers. Similarly, several strategic positions were filled internally, allowing longstanding expertise to be deployed in a focused manner.
Technological innovations close to market launch
In 2022, considerable progress was made in the research and development of new products. Among other things, Deublin will offer its unitized electro-mechanical slip ring and rotary union solution to key markets, such as machine tool, semiconductor, and wind markets. At the same time, Deublin's new, low-cost, highly reliable, non-contact slip ring technology presents an opportunity to acquire new customers and squeeze out competitors. In addition to product innovations and the group-wide program to increase profitability, Rotary in 2023 will drive forward operational excellence initiatives and its growth strategy in the Asian region.