Hoerbiger News_July 10th, 2023
Green hydrogen from Bavaria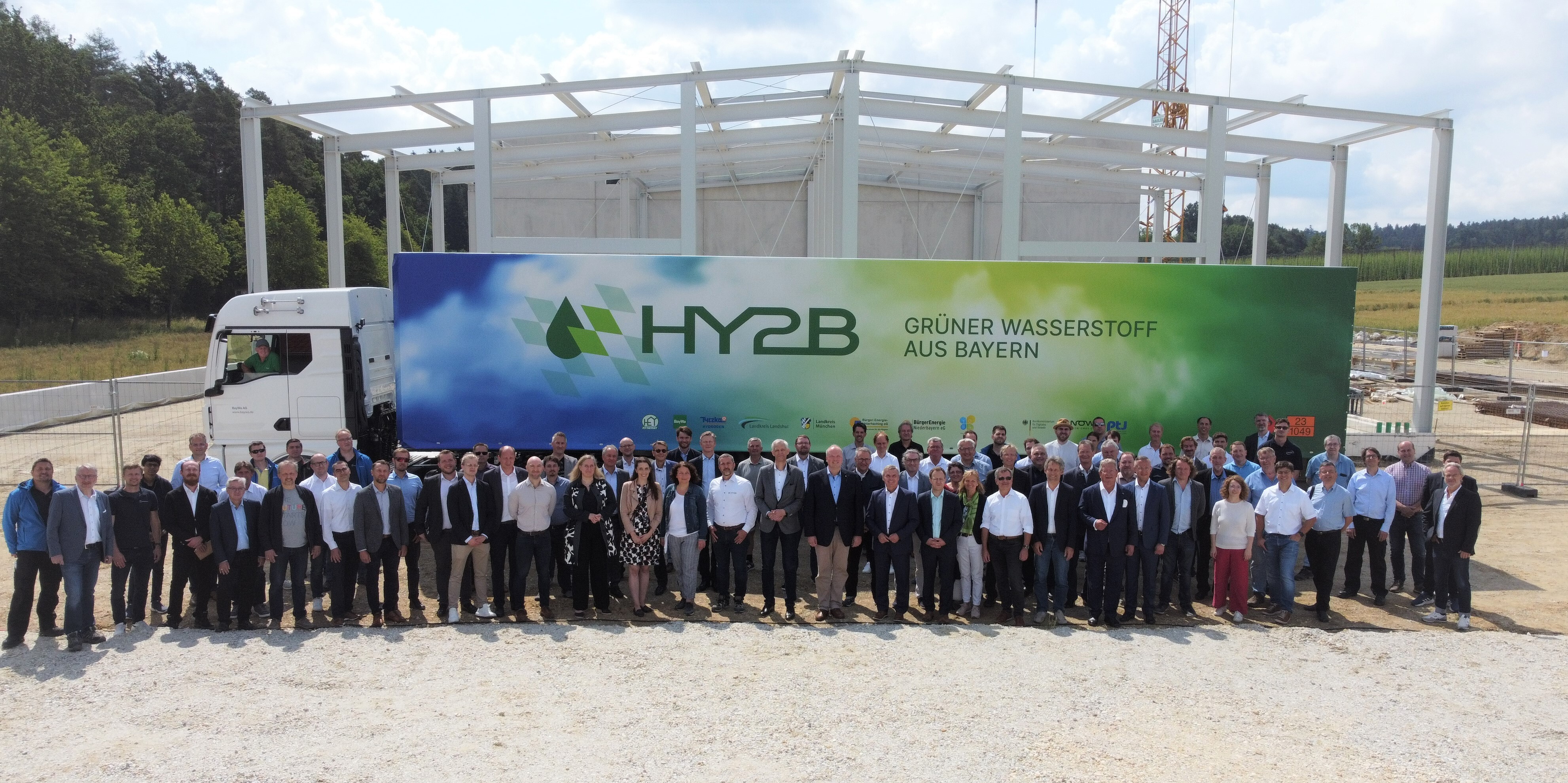 In Pfeffenhausen near Landshut in Bavaria, one of Germany's four hydrogen technology user centers (WTAZ) for research and development in the field of hydrogen economy is being built. The first centerpiece of the facility is currently being constructed: a powerful electrolyzer that will use locally produced green electricity to supply green hydrogen for the mobility of the future for the first time.
Hydrogen for the mobility of the future.
The WTAZ in Pfeffenhausen is part of the national hydrogen Innovation and Technology Center (ITZ), which was initiated and is substantially funded by the German government. The thematic focus in Pfeffenhausen is on hydrogen-powered heavy-duty transport as well as their propulsion systems, hydrogen refueling and refueling technology of all aggregate states. The center will offer the companies involved there access to infrastructure and thus the opportunity to develop products at the site, test them efficiently under real conditions and certify them.
First hydrogen transport trailer handed over
Development of the site is currently in full swing and the first building structures are already taking shape. The installation of the first electrolyzer and the associated compression plant will lay the foundation for producing hydrogen on site from locally generated solar and wind power. Starting with five megawatts of electrical power, this will create the basic supply of clean hydrogen for the center as well as for regional pilot consumers.
In the future, the campus in Pfeffenhausen will supply the region up to a radius of 200 km. The first high-performance trailer required for the transport was recently handed over. With a capacity of 1.25 tons, the trailer is capable of supplying the first pilot filling stations for bus and heavy goods traffic. With a stored energy quantity of 41,667 kilowatt hours, each trailer nearly covers the daily demand of a fleet filling station.
HOERBIGER on board
With the completion of the first test buildings, the WTAZ in Pfeffenhausen will serve renowned manufacturers of trucks, strategic suppliers, and pioneers of the future hydrogen society as a central technology, testing, and development center for the approval and certification of hydrogen-powered vehicles starting in 2025.
As one of the future anchor users, HOERBIGER intends to make use of the Group-wide testing and validation center for the development of series products. Hydrogen is a strategically important future topic for HOERBIGER and a central key technology for actively shaping the transformation towards climate-neutral mobility of the future.