HANNS. A pioneers magazine_1/2023
Unstoppable off-road beast thanks to HOERBIGER lift system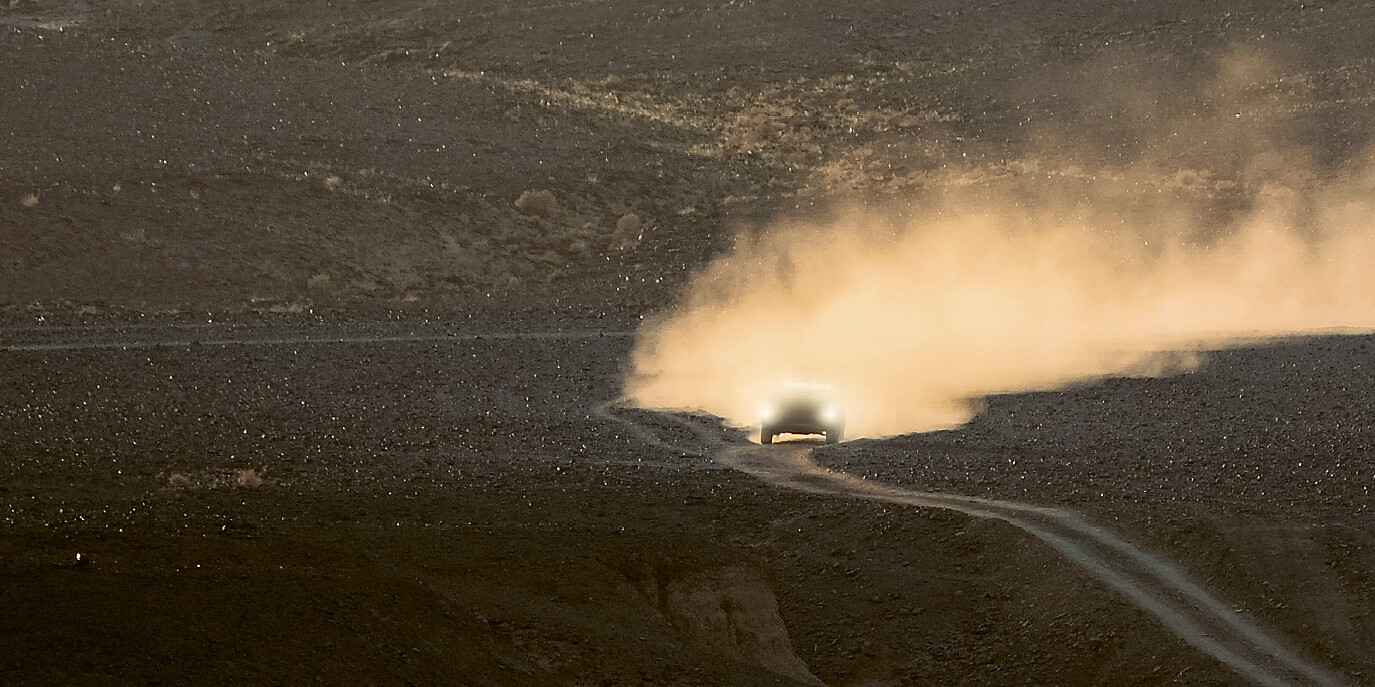 For optimum offroad capability, a German sports car manufacturer relies on a chassis height adjustment system from HOERBIGER for its "Dakar" limited-edition model. HOERBIGER technology makes the car just as dynamic on bumpy sand and gravel roads as on the racetrack.
The 480-hp sports car takes inspiration from the legendary desert race, its appearance an homage to the iconic winner of the 1984 Paris-Dakar Rally. What immediately catches your eye is the ground clearance, which is 5 centimeters higher than the standard road model. In addition, the lift system can raise the vehicle by a further 3 centimeters at the push of a button, bringing ground clearance and slope angle up to the level of a classic SUV.
The lift system is not just used to cross obstacles without damage – it's an integral part of the chassis. The "high" setting activates automatically in offroad mode and is designed for maximum traction in heavy terrain and sand. If the speed goes above 170 km/h, the car lowers again automatically. The lift system for chassis height adjustment is supplied by the HOERBIGER Automotive Division. It raises the chassis on both axles and holds it permanently in position. The system is equipped with sensors to monitor and control the hydraulic pressure and the set height.
Car manufacturers benefit from its low weight and minimal space requirements – in the Dakar, for example, the pump unit is installed under the rear seats. That's why the same system is also used as a front-axle version on the Dakar's sister models, where it optionally takes away the driver's (and front spoiler's) fear of lowered curbs, underground parking ramps and steep parking garage entrances.
High power density is a central feature of HOERBIGER automotive hydraulics. As one of the pioneers in the development of hydraulic drives for convertible hardtops, the company also transfers its expertise to other fields of application in the vehicle. In addition to convertible roofs and chassis, HOERBIGER also has extensive experience in electrohydraulic drive solutions for door actuators, trunk lids, tailgates and aerodynamic components.
Perfect ground contact for any terrain: With chassis height adjustment from HOERBIGER, sports cars feel comfortable even off paved roads.