HANNS. A pioneers magazine_1/2023
Inspiring people for HOERBIGER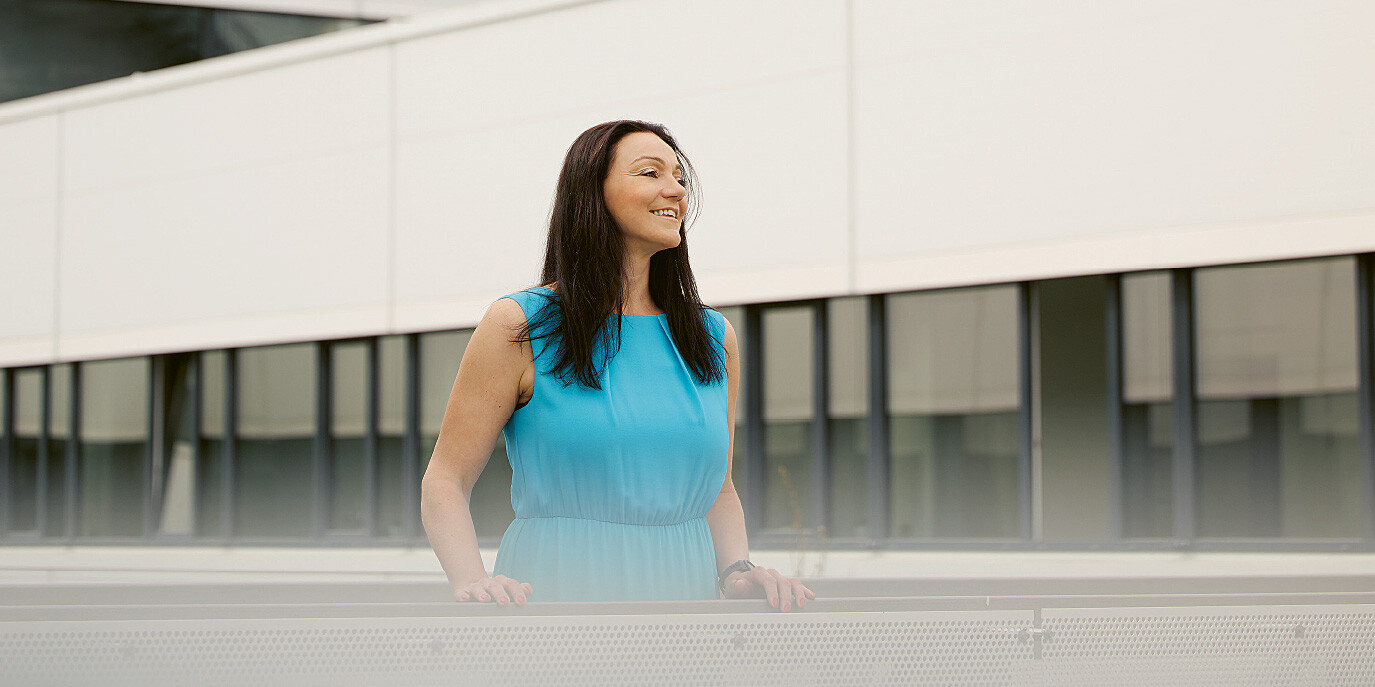 Iris Schierhuber joined HOERBIGER in May 2022 after holding various positions in international human resources (HR) management. She is responsible for People & Culture in the Compression Division and is a member of the global P&C Leadership Team.
Iris, what made you decide to come to HOERBIGER?
Iris Schierhuber - I hardly know any other industrial company with Austrian roots that is so internationally active. The global orientation, mixed with the family history, fascinated me. And what I also find very exciting is the fact that HOERBIGER is owned by a foundation and therefore has a different perspective when it comes to the long-term development of the company and, closely related to that, also of the employees.

Your specialist department is called "People & Culture". Why is that and are there any differences compared to a "normal" HR department?
Iris Schierhuber - Fortunately, the days when we talked about employees as a resource are long gone. I think it is a strong signal that HOERBIGER is combining and naming these two topics in one area of responsibility. For me, the designation expresses the idea that we focus on our employees as individual personalities and that we are also concerned with how we work and interact with each other.

How would you describe the culture at HOERBIGER?
Iris Schierhuber - I sense a culture that has grown out of a strong history and is based on a high understanding of values. I perceive a strong sense of togetherness among the employees. The term "HOERBIGER family", which I honestly didn't really understand at first, is not just a buzzword for me, but something I experience each and every day. And after the first few months, I am touched that I already feel part of this family. That makes me proud.

HOERBIGER has reinvented itself time and again in its more than 125-year history – and now it is changing again. How do you assess the current situation?
Iris Schierhuber - Like any company, we are constantly challenged to develop further. Many of our traditional business areas are undergoing radical change. We have to – or rather, we are allowed to – reinvent ourselves in many areas in order to open up new markets and create new business models tailored to the needs of our customers and partners. I see this as a great opportunity and a very exciting task.
The transformation we are currently experiencing is, in my opinion, fundamental and powerful. I sense a spirit of optimism throughout the Group – the HOERBIGER pioneering spirit. In the Compression Division, for example, we are working intensively on the topic of hydrogen. That gives us a great deal of impetus. The idea that in the near future we will be able to contribute to emission-free vehicles equipped with our components inspires and drives us. Not just because it gives us an additional business model, but above all because it allows us to make a vital contribution to the energy transition.

One of the biggest challenges for companies at the moment is attracting the best talent. How does HOERBIGER look for new employees?
Iris Schierhuber - Our approach is not to look for employees, but to get them excited about HOERBIGER. And there's no better way to do that than by focusing on our existing employees. When our employees are excited about what we do and how we do it, it has incredible charisma. We need to harness that charisma and actively take it into schools, universities and ecosystems where we collaborate with other companies. It's not about handing out pretty flyers, it's about telling our story and building and nurturing lasting relationships with the people around us.

What do you think makes HOERBIGER more attractive than other companies?
Iris Schierhuber - We are small enough to put people first and big enough to offer exciting and also unconventional career opportunities within the broad HOERBIGER world. I have met many colleagues who have been with HOERBIGER for a long time and are always ready to take on new challenges – not just in traditional line management but in a wide variety of functions, business areas and across many countries.
We talk openly about possible development steps, and our managers are themselves often role models for careers at HOERBIGER. If someone in our company is proactive and ambitious, we see that as an opportunity and we can offer them exciting new challenges. Simply because we are so versatile, varied and international. That is truly special and unique.
"We are small enough to put people first and big enough to offer exciting and also unconventional career opportunities within the broad HOERBIGER world."
Iris Schierhuber
Head of People & Culture
Compression Division