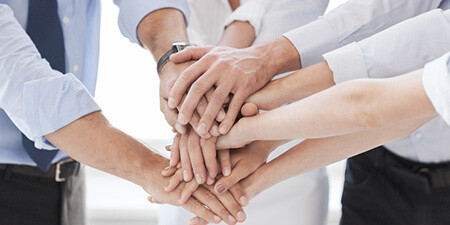 Background
The term "conflict minerals" refers to the metallic materials tin, tungsten, tantalum and gold that originate from the Democratic Republic of Congo and its neighboring countries. These materials are also referred to as "3TG." Trade in 3TG from the Democratic Republic of Congo and its neighboring countries enables armed conflict and human rights abuses. EU Regulation 2017/821 and the U.S. Dodd-Frank Wall Street Reform and Customer Protection Act, Section 1502 and SEC regulations require disclosure of 3TG use and transparency within the supply chain. The intent behind this is to end armed conflict and comply with international law. In line with the requirements of EU Regulation 2017/821 and the Dodd-Frank Act, HOERBIGER is aware of its responsibility and contributes at various levels to sustainably protect human rights. HOERBIGER is committed to the health, safety and security of the people who mine and extract 3TG. It is our responsibility to demand high social, environmental and human rights standards from our suppliers as well. Even though HOERBIGER is not directly affected by the EU regulation and the Dodd-Frank Act, compliance with these requirements in relation to conflict minerals is a direct part of this.
Our contribution
HOERBIGER is continuously working to further increase transparency in the supply chain and to ensure conflict-free mining of the 3TG we use in our products. We are therefore committed to:
identify which HOERBIGER products are affected and align our efforts accordingly
Not to source products and materials containing conflict minerals directly from conflict mines
Require our suppliers to ensure that all conflict minerals contained in products and materials supplied to HOERBIGER are sourced from conflict-free sources
To contribute to conflict-free trade by encouraging our suppliers not to discriminate against legitimate sources of conflict minerals
Initiated measures
HOERBIGER has defined the following measures to fulfill our responsibility and ensure transparency in the supply chain:
Implement a compliance program to verify the use of conflict minerals in our products and to be able to fulfill our reporting obligations and respond to customer inquiries. This program will be based on the OECD Due Diligence Guidance for Responsible Supply Chains of Minerals from Conflict Affected and High-Risk Areas and other appropriate international standards
Commitment from our suppliers to also implement a conflict minerals policy and to conduct due diligence on the origin of these minerals
Commitment from our suppliers to respond to our requests for evidence of compliance with the policy. We reserve the right to verify information provided by the supplier and any knowingly false information will be penalized up to and including termination of existing contracts
Update HOERBIGER's terms and conditions of purchase to reflect the content of this policy
Like many other companies that track conflict minerals, it will take time for a company of our size and complexity to gather the information we need to fully understand our use of conflict minerals and therefore be able to address any related customer concerns.
Version 02/2021 - HOERBIGER Purchasing