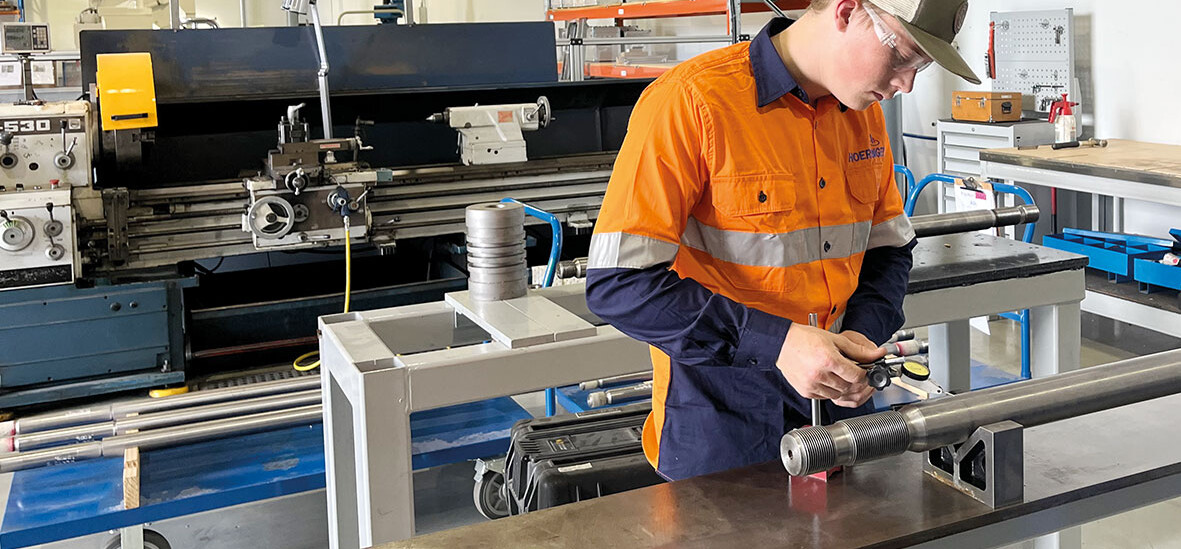 Service you can count on
A poor surface of the rod will reduce the lifetime of the packing seals. Poor condition of the piston grooves leads to possible premature wear or breakage of the cylinder rings.
HOERBIGER technicians after a thorough inspection follow strict procedures and technical standards to ensure that the repaired parts achieve the expected reliability. When it comes to repairing critical components such as rods or pistons, we help you to improve the availability of your compressors.
Depending on your need HOERBIGER Piston and Piston rod repair can cover:
Root cause analysis of problems and upgrade solution proposal
Spare rod and piston and stocking strategy
Reconditioning contract
Lifetime and Performance warranty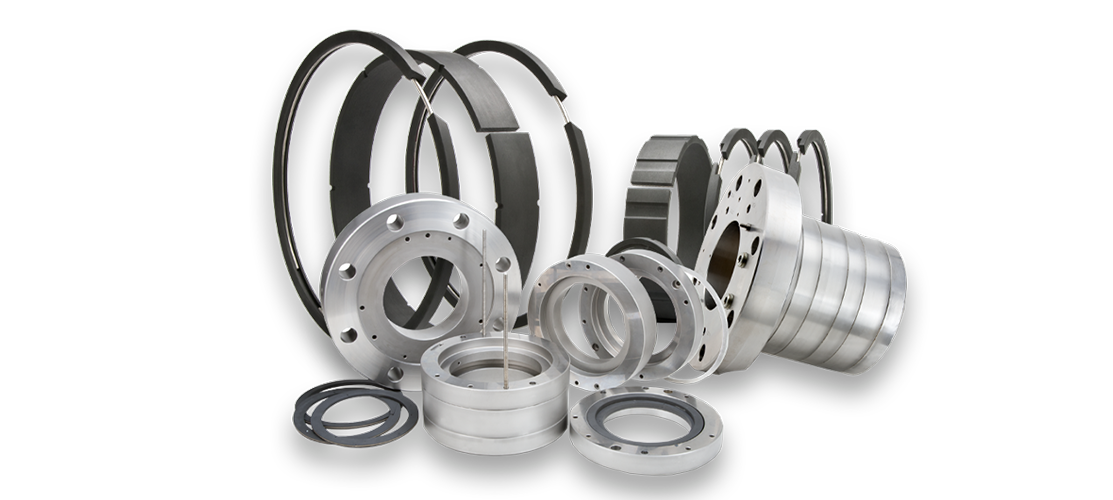 Therefore, you should care about the Piston and Piston rod repair
Reduce the risk of unexpected compressor downtime by combining piston assembly repair with packing case reconditioning during scheduled maintenance.
Excessive piston rod run out will provoke unwanted stresses that will result in premature wear of rider and packing rings.
Wear of the piston rod surface creates a reflective surface or polishing effect, preventing the formation of a transmission layer for operation without lubrication or of an oil film for the one with lubrication. Ultimately this will reduce the lifetime of the packing rings.
Deterioration of the coating or corrosion on the piston rod surface quickly damages the packing seals and causes secondary damage to the cylinder.
Worn piston grooves mean a short lifetime of the piston rings or rider bands.
Uncontrolled assembly torque or piston and rod scratches or pitting acts as stress raiser leading to mechanical fatigue and eventually catastrophic failures.
HOERBIGER Service makes it possible
HOERBIGER Piston and Piston rod repair is the answer to get best reliability and availability of your compressor after an overhaul. The wear of a rod leads to a reduced lifetime of the packing. All rods, pistons and packing cases need to be inspected and serviced each time the cylinder rings, rider bands and packing rings are replaced. Pistons should be designed for infinite fatigue life. But based on experiences, cracks can however still develop over time. Piston and rod damages are often catastrophic for a compressor. For this reasons, proper servicing including a non-destructive examination is essential to ensure the availability of the compressor.
This is how our Piston rod repair works: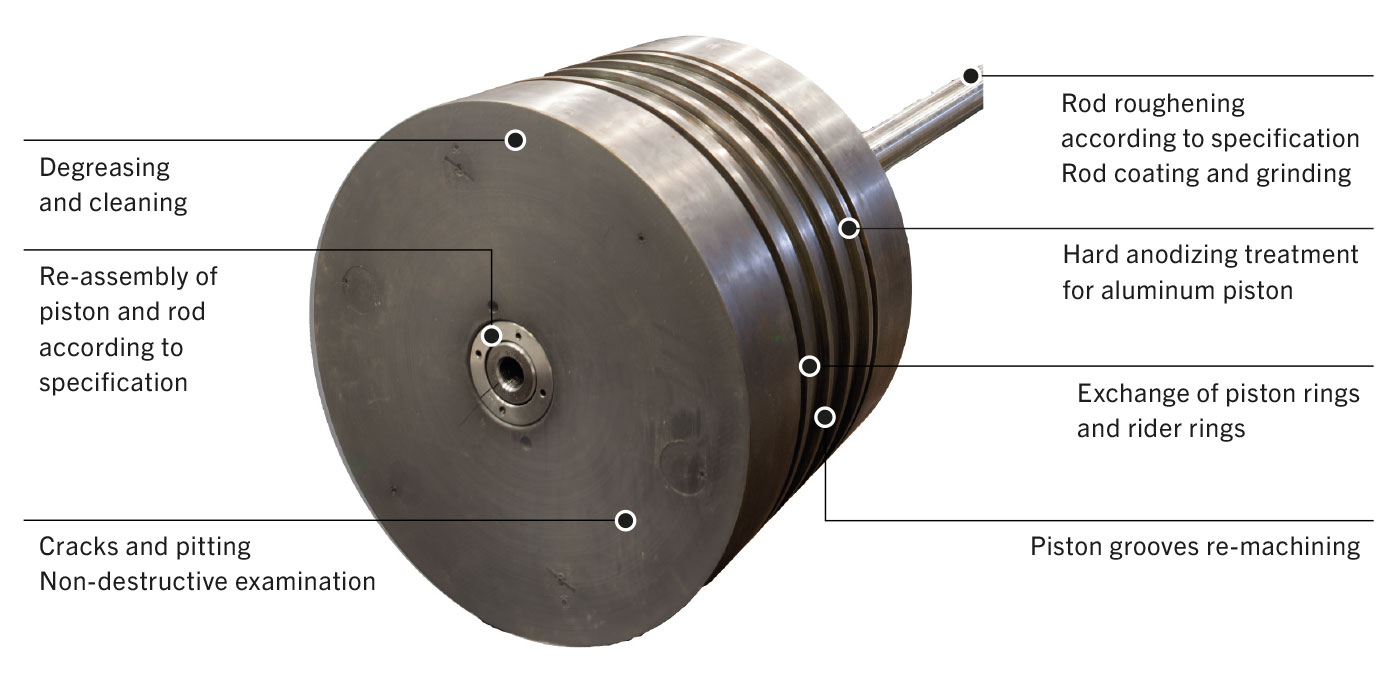 This is what you get with HOERBIGER Piston and Piston rod repair
Non-destructive examination to determine surface & in-depth damage - witness possible as option
Surface finishing & HVOF TC coatings for the rod – CoCr, WC, NiCr …
Failure analysis and root cause analysis with solution proposal as an option
Redesign, Engineering and Manufacturing of new piston & piston rods in case of an irreparable damage
API618, API 11P and NACE (MR0175) compliance
Extensive machining capabilities with fast response for ring production
Worldwide standardized HOERBIGER workshop certified ISO9001
One-year warranty for reconditioned piston rod assembly