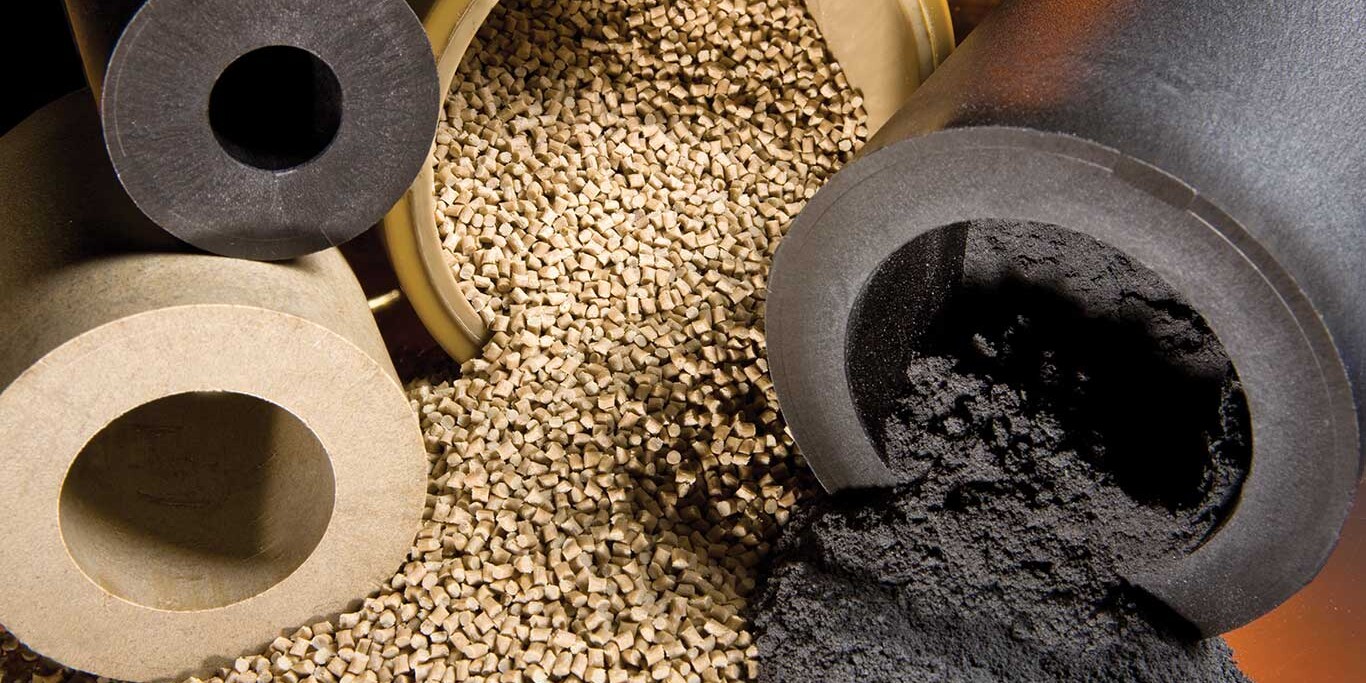 Standard design at the best
price-to-performance ratio
Rings and packings are key components in a reciprocating compressor to ensure the effectiveness and performance of long term compressor operation.
Lite Materials, combined with cost-effective design based on more than 100 years of design experience, enable price-competitive piston rings, rider rings and pressure packing rings with HOERBIGER quality and performance.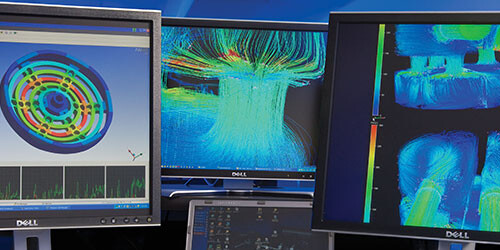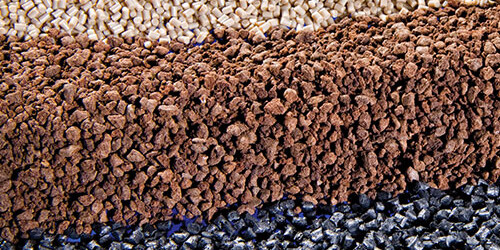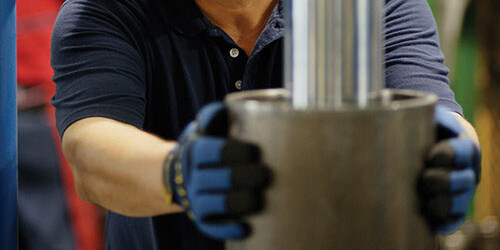 Lite Materials at a glance:
Lite Materials are designed to cover a wide range of lubricated hydrogen, hydrocarbon and natural gas applications from low to medium pressure.
The special product configuration provides stable sealing and wear performance while taking friction thermodynamics into account.
Lite Materials offer reduced product complexity due to their standardized product configuration, resulting in reduced lead time and optimized inventory management.
Overview of the individual Lite Materials grades
HY22 is a high performance carbon and graphite filled PTFE. It produces the lowest wear rate in the range of medium to high filled grades. This premium grade provides enhanced performance in both lubricated and non-lubricated environments where conventional PTFE materials fail by extrusion. Low thermal expansion and good creep characteristics make it the first choice for low pressure air and hydrocarbon compressor duties.
Suitable applications: Air, industrial gases, natural gas, refinery, olefins, alcohols, chemicals, refrigeration
HY112 is a carbon filled PTFE with good value and excellent wear performance in lubricated natural gas and similar applications, with excellent dimensional retention and wear life.
Suitable applications: Natural gas
HZ-1 is designed to cover a wide range of Hydrogen, Hydrocarbon and Natural Gas applications, lubricated and non-lubricated. Its unique combination of specifically chosen fillers enhance wear properties to give low and reliable wear rates and therefore outperform other commodity grades.
The reinforced PTFE based material overs good creep resistance and high conformity to the rod and cylinder. It can also be used with aluminium piston.
Suitable applications: Air, industrial gases, natural gas, refinery, olefins, alcohols, chemicals, refrigeration