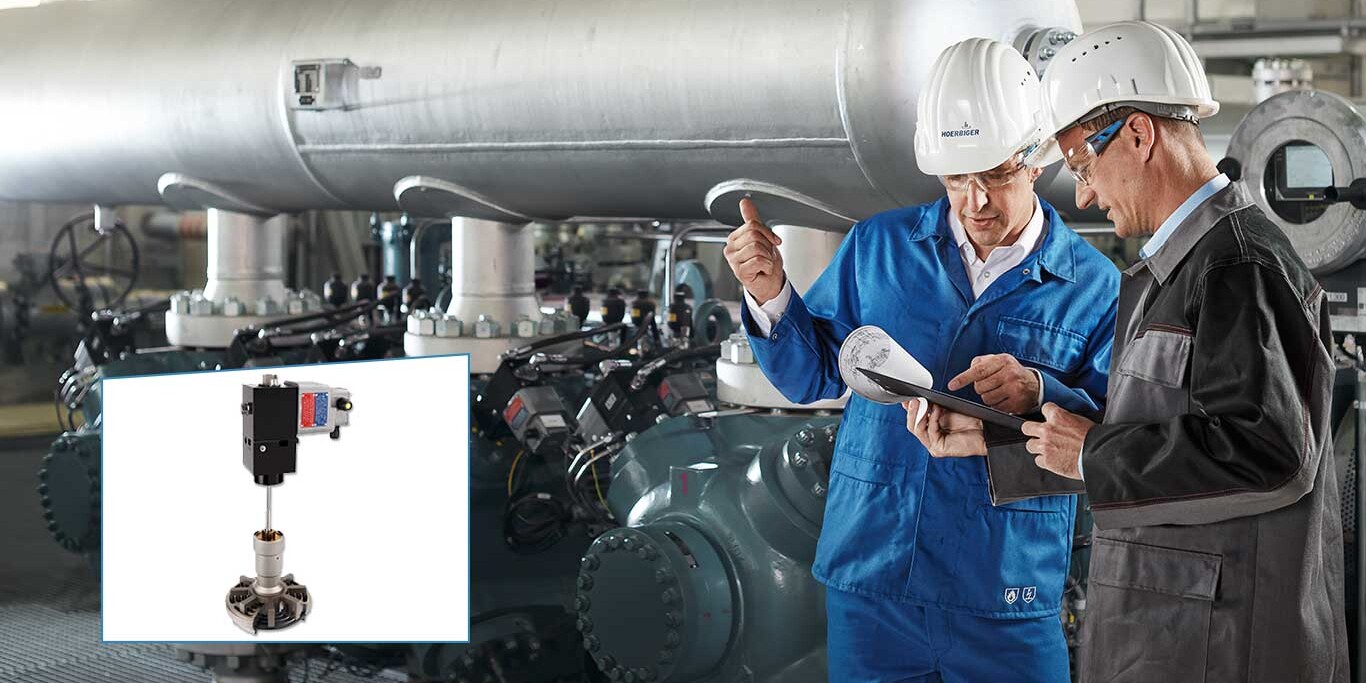 HydroCOM - Stepless Capacity Control System
WHAT IS HYDROCOM?
HydroCOM is a stepless and fully automatic volume control system that efficiently match the output of your reciprocating compressor to your process demand.
HOW DOES HYDROCOM WORK?
HydroCOM actuators provide fast and precise control without loss of capacity, from (0…)10*…100%. This wide range of stepless control ensures optimum process control. In addition, load changes are possible within only 3 crankshaft revolutions. Thanks to the interface to DCS or process control, HydroCOM enables fully automatic control.
* depends on application
Modular system design
Due to its modular design HydroCOM is easy to integrate into both existing and new compressor installations. Process control tasks are implemented in a DCS or a loop controller. In a control panel the HydroCOM "Compressor Interface Unit" (CIU) carries out data exchange between DCS and HydroCOM. Embedded temperature monitoring of suction valve covers allows insight into compressor conditions such as leaking valves.
Reduce energy and CO2 emission costs
Thanks to this reverse-flow principle HydroCOM compresses just the exact amount of gas needed for the process and saves energy. HydroCOM thus provides higher efficiency and lower emissions.
Compared to other technologies, e.g. on/off, clearance pockets, and variable speed control – only allow for either certain load steps (25, 50, 75, 100%), limit the control range, or reduce flexibility and speed when changing load. With HydroCOM you operate your system more economically.
Reduce capital costs for efficient, multistage compressors
HydroCOM provides stepless control regardless of the number of compression chambers. For example, a three-stage compressor with on/off control and stages of 25, 50, 75 and 100% would require 6 cylinders. With HydroCOM, only 4 cylinders are required.
A compressor with HydroCOM can have a smaller size, lower capital cost and lower maintenance cost.
Increased reliability and cost efficiency
HydroCOM's soft-touch damper reduces stress on the valve sealing elements, ensuring a long service life of the suction valves.
The process remains within its allowable limits, minimizing the risk of unplanned compressor failure due to poor control.
Complete and easy integration into the control system and easy upgrade and integration for existing compressors
Due to its modular design, HydroCOM can be easily installed in both existing and new compressor systems. Control tasks are ideally implemented in the DCS/PLC. In the control cabinet, the Compressor Interface Unit (CIU) provides data exchange between the DCS and HydroCOM actuators.
Thanks to the integrated temperature monitoring of the suction valve cover, you are informed at all times about the condition of the compressor and the valves.
Operational flexibility through complete automation of quantity control
HydroCOM at a glance:
Large, stepless control range
Reliable, standardized components
Easy upgrade and integration with existing compressors
Control range:

(0...) 10*…100%

Max. compressor speed:

1200 rpm

Suited for corrosive environment:

yes

Suited for non-lube applications:

yes

Ex-certification:

EU (ATEX), US (FM), Canada (CSA), Japan (TIS), Russia (TR), Korea (KOSHA), Brazil (INMETRO)

* depends on application