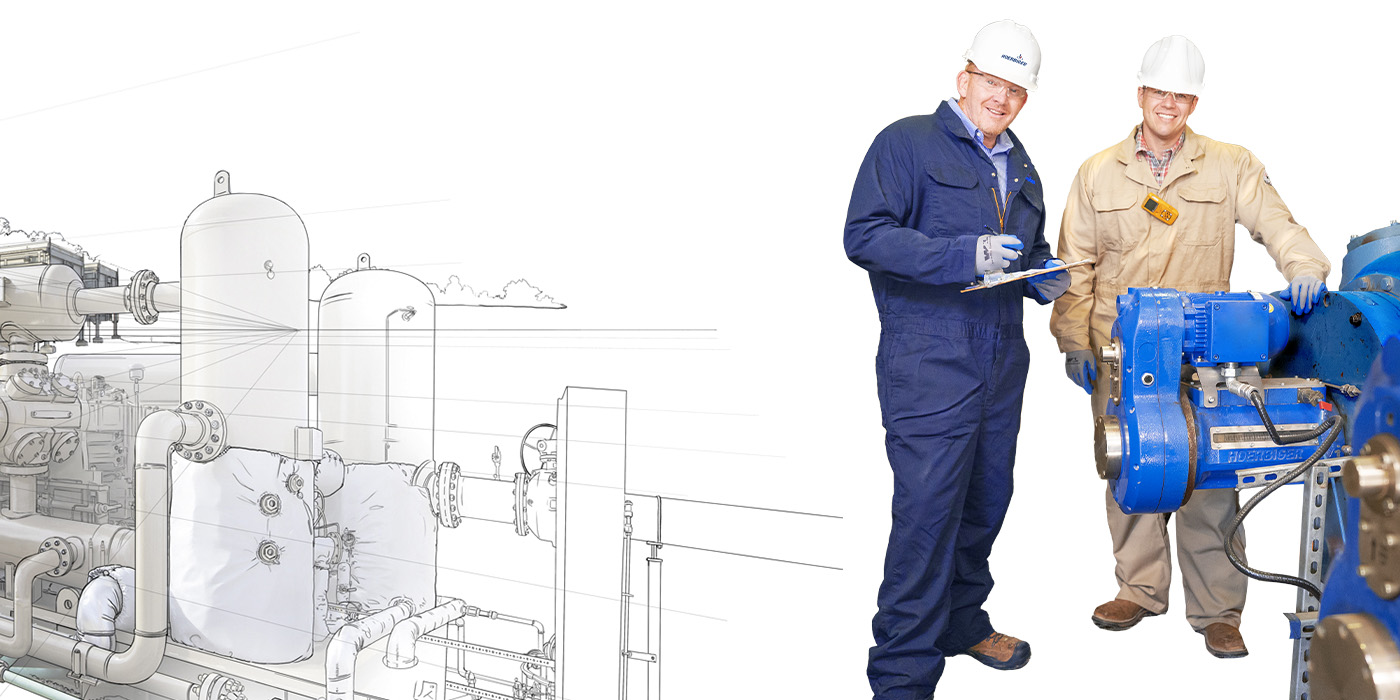 eVCP – Electric Variable Clearance Pocket
Our eVCPs have demonstrated a 10 percent increase in capacity through the better utilization of our compressors' horsepower.
"
eVCP Natural Gas Customer
What is eVCP?
The HOERBIGER Electric Variable Volume Clearance Pocket (or eVCP) is an automated, stepless, variable clearance pocket system that helps better maximize capacity from your compressors. Incorporating eVCP into your compressor setup moves your output to the maximum.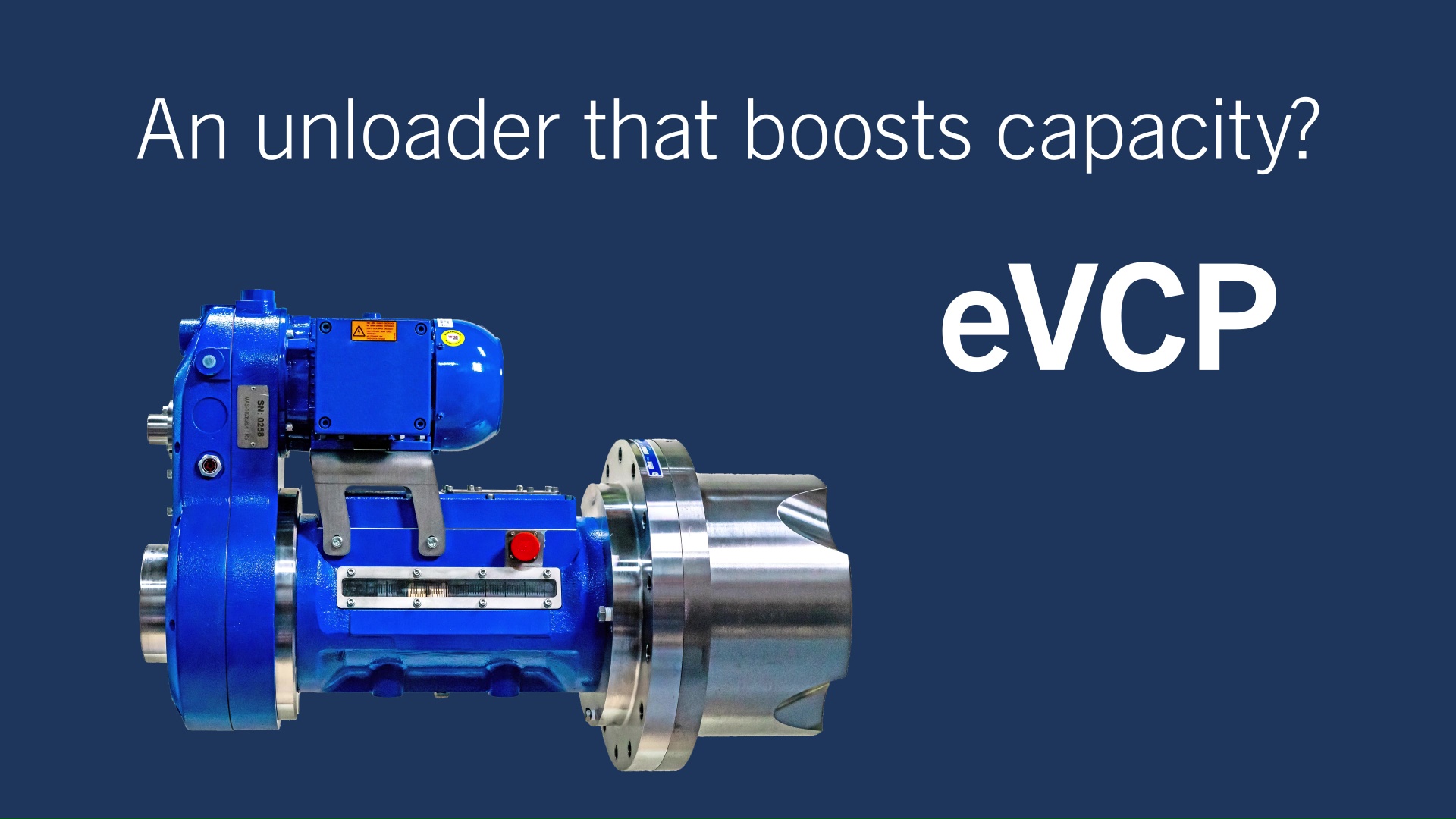 eVCP working method
By allowing a user to steplessly adjust a reciprocating compressor's capacity in real time, eVCP enables you to precisely control the load and maximum throughput, even under fluctuating field pressures and conditions.
As shown in this diagram, eVCP eliminates the gaps between the "actual" load on the machine and the maximum "possible" load compared to stepwise control methods. With eVCP, control is fully automatic due to the system interfacing with the compressor's control system.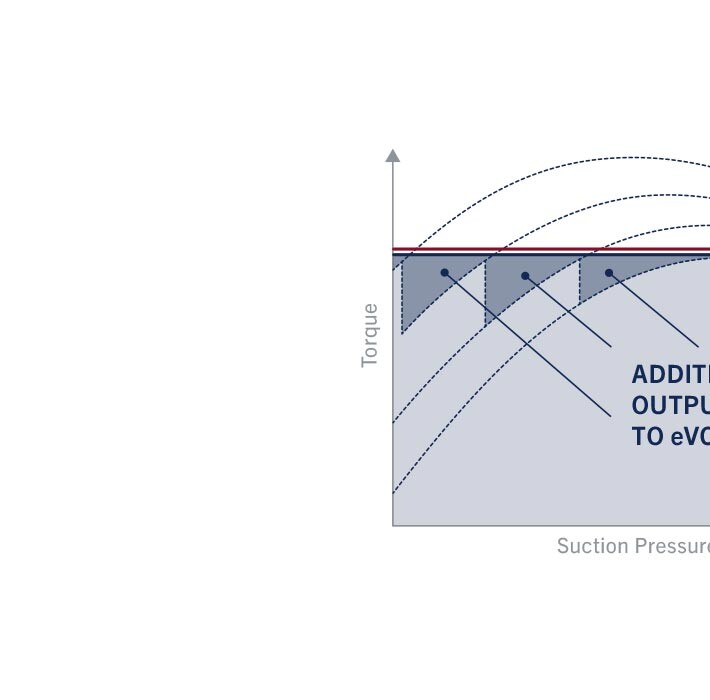 Benefits at a glance
With eVCP, you can capture the additional capacity that stepped systems leave behind, with some customers reporting an additional 10% capacity gain. The result: No more manual adjustments, and no more lost output. Additional benefits of eVCP are highlighted below.
Produce more gas and make more money with eVCP.
Increase throughput thanks to the increase in utilization and operational flexibility.
By optimizing production in fluctuating suction pressure applications, you gain additional throughput. The system also helps your compressors run more safely, decreasing the risk of unscheduled shutdowns and further increasing your machines' reliability. This also saves money due to less wear and maintenance, and a decreased need for spare parts.
Calculate your additional revenue with eVCP
Increase production sustainability and avoid compliance and environmental regulations issues.
With the increase in operational flexibility and utilization, you're able to produce more with the same or less effort. eVCP also can help your engines run cleaner, thus increasing compliance with stricter emissions laws and standards.
Your engines run cleaner and produce less emissions
eVCP helps keep your compressor environment safer onsite.
eVCP's automation eliminates the need to stop your compressors for manual clearance pocket adjustments and keeps your machines running in a safe operating range. This not only lessens the need to go onsite, but also reduces component wear and unscheduled shutdowns.
Safe and efficient operating ranges are automatically set and maintained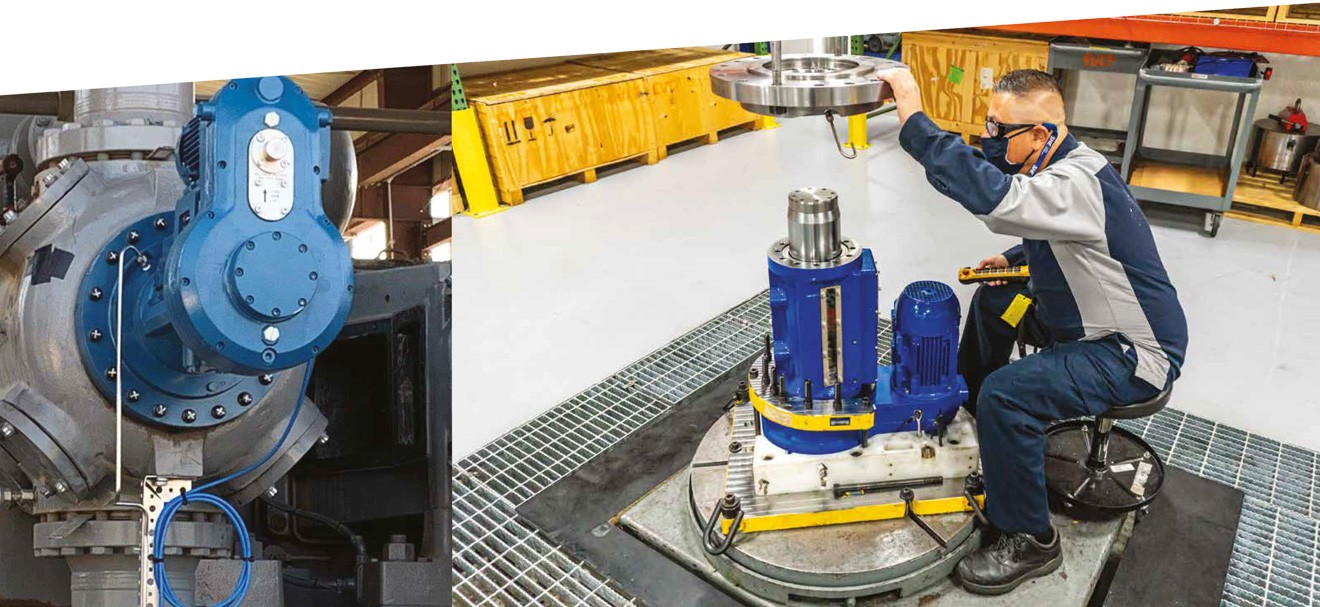 We have been looking for a design like this for 20 years.
"
eVCP Natural Gas Customer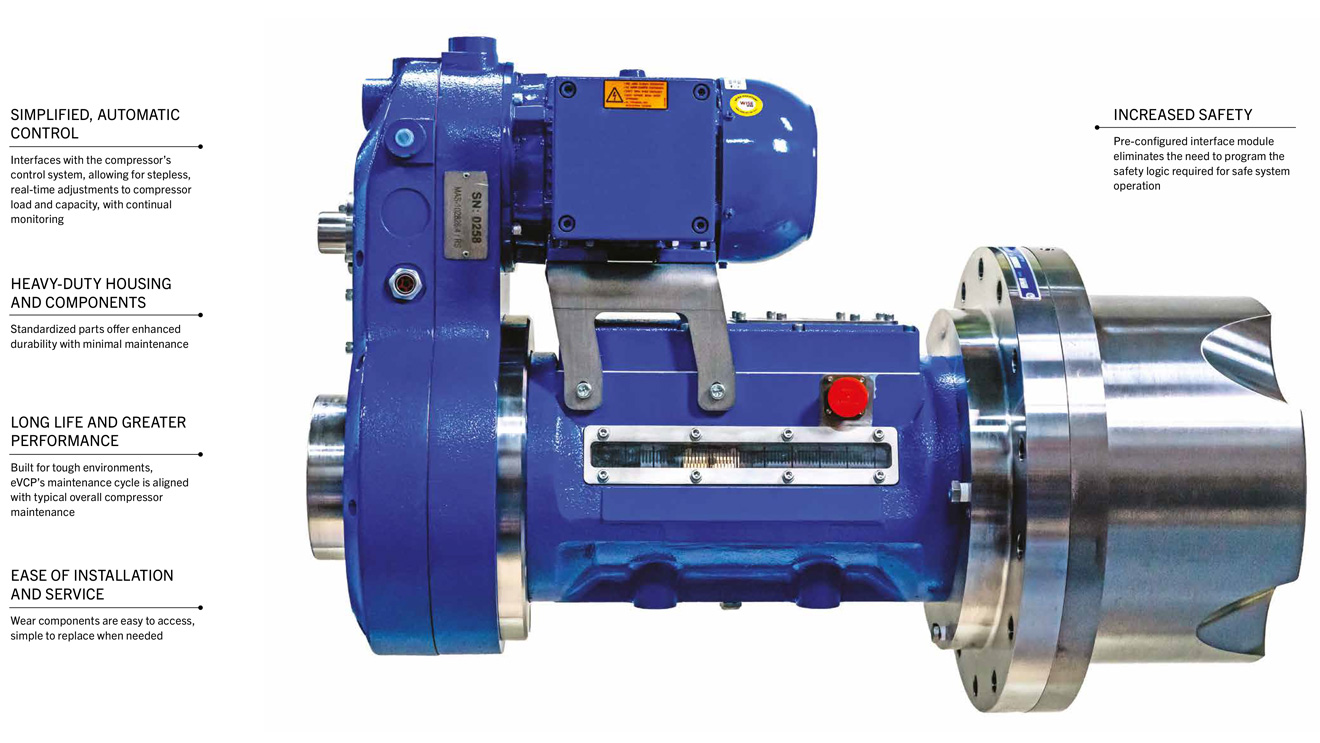 Maximize capacity with a rugged design, automatic control and easy maintenance
eVCP's robust design and safety automation ensures more precise load control and prevents improper adjustments. This system is also easy to maintain in the field - it uses standard components and requires minimal maintenance onsite.