eHydroCOM – Electric Stepless Capacity Control System
Achieve stable volume control of dynamic processes and save energy
Solve stepless control tasks precise
and fast
Many reciprocating compressors need to deliver less than their rated capacity for much or all of the time. Traditionally, this requires excess compressed gas to be returned to the suction side via a recycle valve. The energy used to compress this recycled gas is wasted. HOERBIGER's eHydroCOM is the most compact and all-electric stepless volume control system available today for reciprocating compressors. The 100 % oilfree and fully standardized system is the ideal way to achieve stable capacity control of dynamic processes.
The eHydroCOM continuously adjusts the compressor's delivery rate to match the amount required by the downstream process. Precise control of the suction valves eliminates the need for a bypass. This not only saves you energy and reduces CO2 emissions, but also improves your process controls at the same time.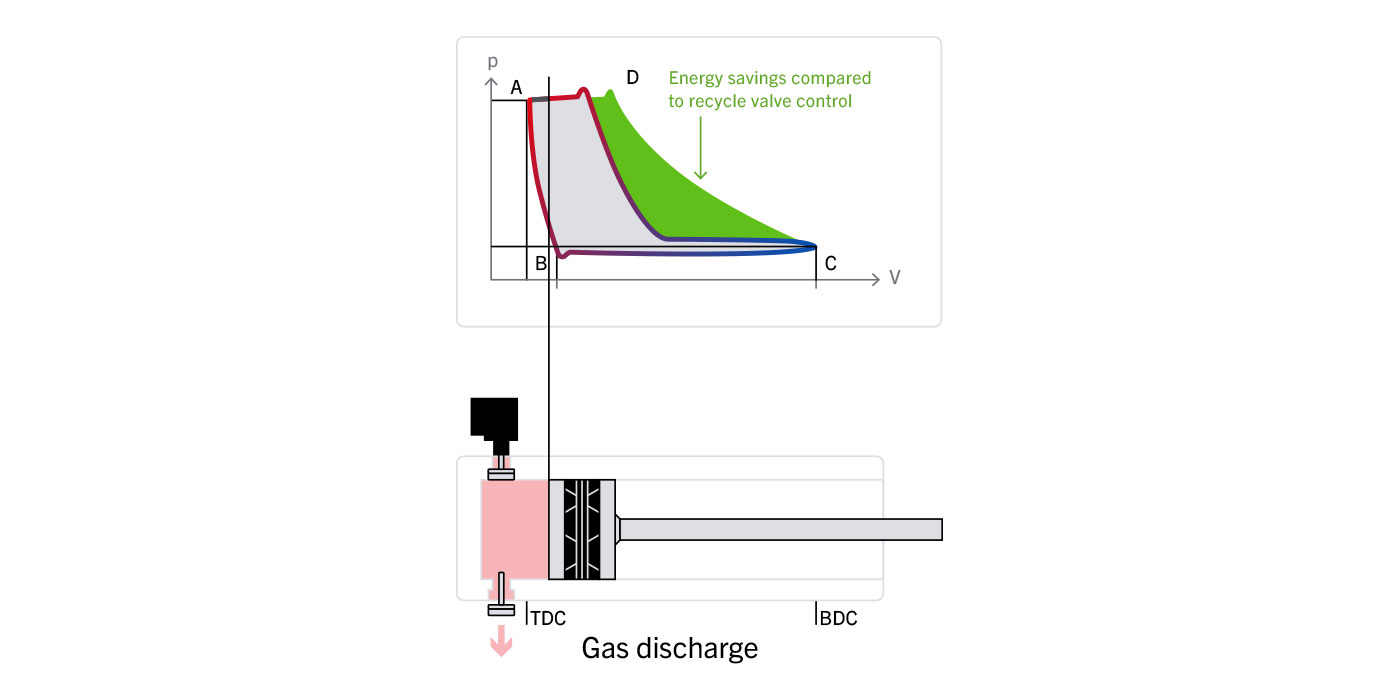 One system – many possibilities
Conventional systems, such as step or bypass controls, do not work efficiently, are often slow and can only be adjusted with great effort and not accurate to the required delivery rate. The eHydroCOM system allows you a wide control range: Stepless from (0...)10* to 100 %. Due to the reverse flow control, the delivery rate is adjusted fully automatically and, above all, continuously. Thanks to the large control range and the possibility to operate your compressors more flexibly, you can cover requirements even with a smaller fleet, react extremely quickly and avoid overcapacities.
Test your energy savings here.
Failure prevention through real-time monitoring of the actuator
eHydroCOM offers a wide range of control: stepless turn down from 10–100% allows for rapid, automatic capacity adjustments. Thanks to the broad control range and the ability to run your compressors more flexibly, you can meet demand with a smaller fleet and avoid overcapacity.Digital networking allows you to monitor your actuator in real time and can thus detect failures at an early stage and avoid these in the best case. But not only that: Any problem that may arise can be can be solved with temporary access via remote maintenance. If spare parts are required, HOERBIGER always has semi-finished products ready for you – eliminating unnecessary storage costs for you.
Saves energy and CO2 emission costs, while improving process control
Reverse flow control: The delivery rate of the compressor adjusts continuously to the requirements of the process
No need for energy-wasting bypass valves
Smaller fleet footprint, fast response to changes, and no overcapacity
Reverse flow control: Wide control range, and ability to assign new duties to individual compressors
Flexibility in the compressor fleet and increased versatility
Better economics (ROI): Lower lifetime costs and sustainable production over a long service life
100% oil-free and all-electric operating principle
Improved reliability, less shutdown of the compressor and less waste due to less spare parts (reduced OPEX)
Automatic wear compensation while compressor runs
Almost wear-free operation
Reduced energy losses and minimal emissions, because you can quickly resume to normal operation
Standardized system: "One size fits all"
Easy device exchange and use of existing spare parts
Emergency orders are possible and there are less storage (areas) necessary/ less storage costs
Standardized system: "One size fits all"
HOERBIGER always keeps semi-finished products ready
Failure avoidance through real-time monitoring of the actuator
Digitalization (access to data)
Minimizes energy use and cuts air pollution
Faster service and lower travel costs through troubleshooting, e. g. via smartphone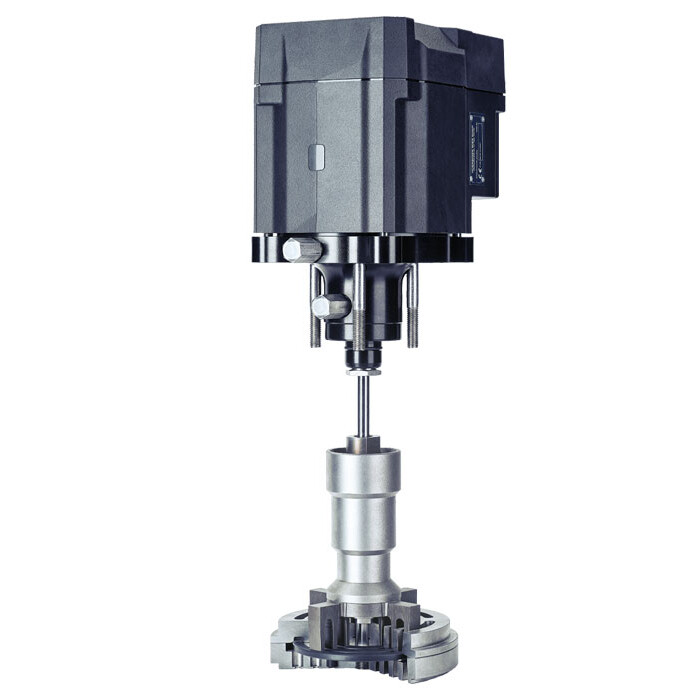 eHydroCOM
For medium force and medium speed​ applications​
Rugged and cost effective​
Low maintenance due to obsolete hydraulics​
Actuator​
Field Power Supply Unit (FPSU)​
Digital Compressor Interface (DCI)​
Bus & power cables​
Top Dead Center (TDC sensor)​
eHydroCOM at a glance:
Unloading force:

Medium, single stack actuator

Max. compressor speed:

800 rpm

Max. suction pressure:

70 bar a

Automatic clearance compensation:

yes

Automatic wear compensation while compressor runs:

yes

IP

Actuator: IP65​
FPSU: IP65

EX-

certificates:

ATEX Zone

1 IIC

​

Electrical connection:

Terminals

Height/ weight:

267 mm/ 20.5 kg (NACE 23.5 kg)

Power supply:

Actuator: 60 VDC
​

FPSU input: 3 x 400 VAC

HydroCOM replacement:

Partially

(

low

pressure

,
low

speed

,

low

force

)

Separate enclosure required for FPSU/

ePU:

No

Maintenance intervale at 400 rpm:

32,000

operating

hours

​
Gas

seals

:

Depending

on gas

quality

Standardization:

Same actuator for all stages

/ compressors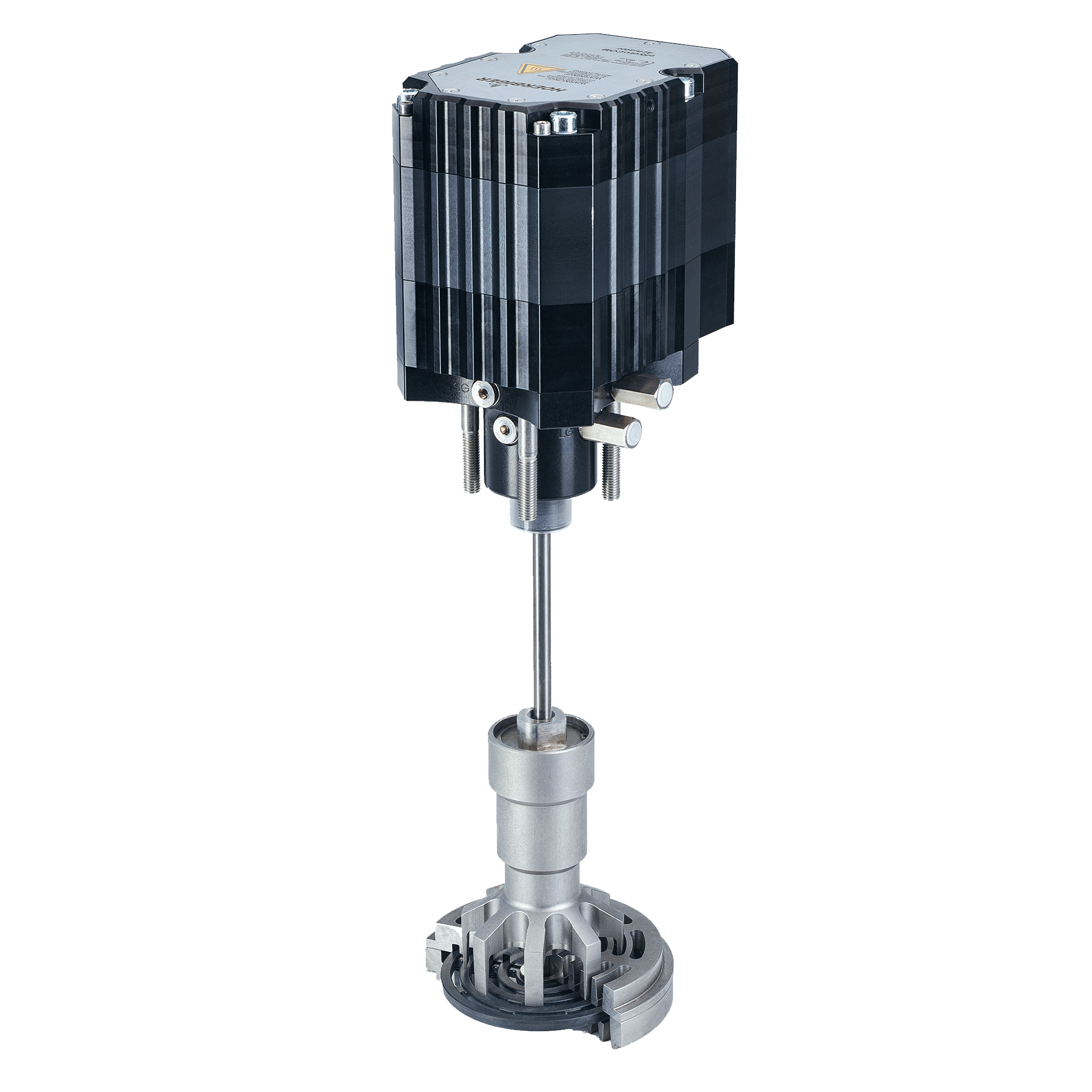 eHydroCOM X
For high force, high speed and critical​ applications​
Most powerful and compact in size​
Efficiency made simple: Thanks to​ plug connectors and missing hydraulics​
Actuator​
Power Supply Unit (ePU)​
Compressor Interface Unit (eCIU)​
Bus & power cables​
Top Dead Center (TDC sensor)​
eHydroCOM X at a glance:
Unloading force:

High, double stack actuator

​

Max. compressor speed:

1,200 rpm

Max. suction pressure:

160 bar a

Automatic clearance compensation:

yes

Automatic wear compensation while compressor runs:

yes

IP

Actuator: IP65​
ePU: IP67

EX-

certificates:

ATEX/

IECx

Zone 1 IIC, CSA, TIS, KOSHA

​

Electrical connection:

Ex-

connector

Height/ weight:

232 mm/

20.0 kg (NACE 23.0 kg)

Power supply:

Actuator: 560 VDC
​

ePU

input: 3 x 400 VAC

HydroCOM replacement:

All

applications

incl. Dia 17 mm high

force

Separate enclosure required for FPSU/ ePU:

No

Maintenance intervals at 400 rpm:

32,000

operating

hours

​
Gas

seals

:

Depending

on gas

quality

Standardization:

Same

actuator

for

all

stages

/ compressors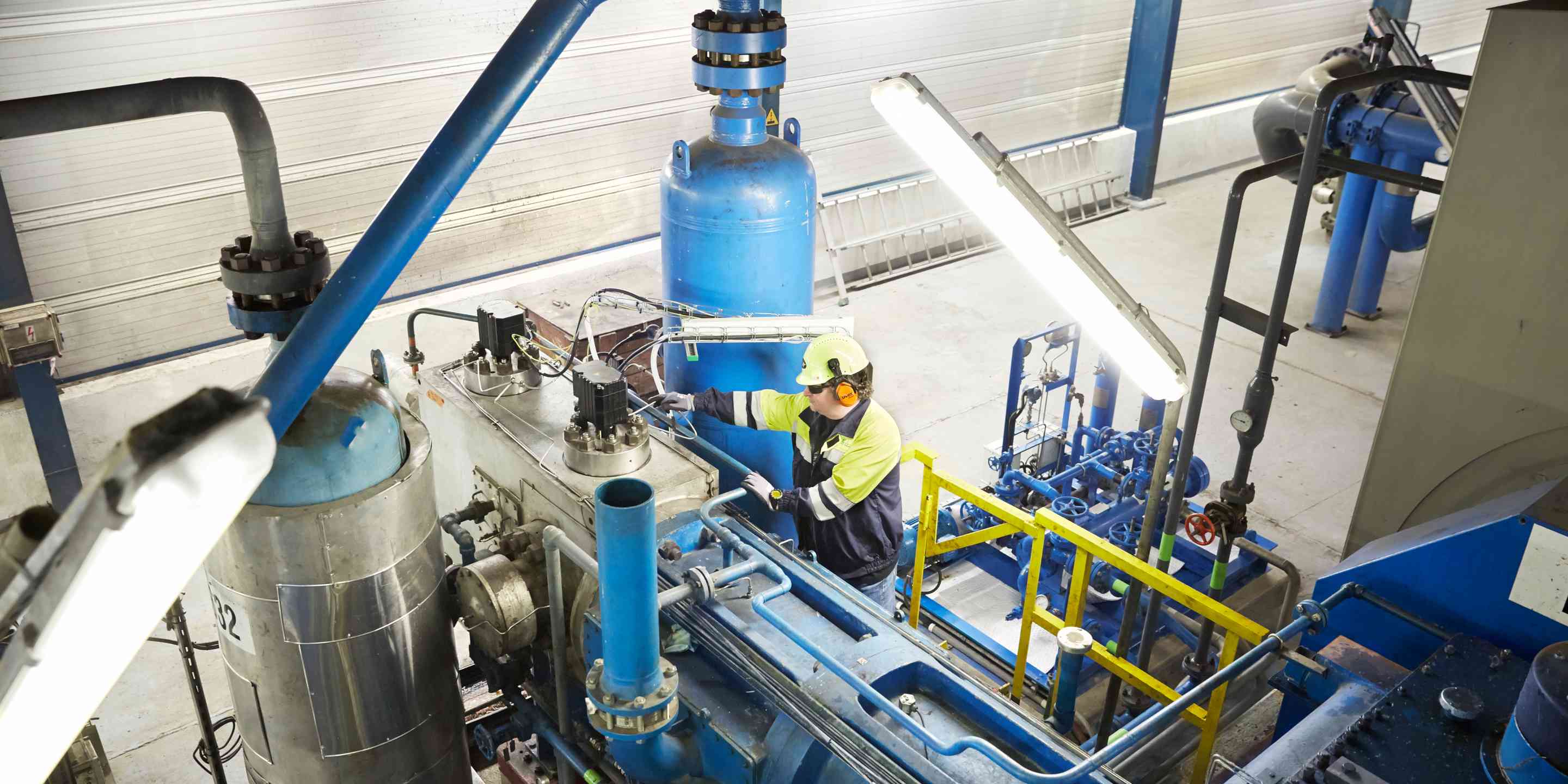 eHydroCOM
Brochure Letter Format