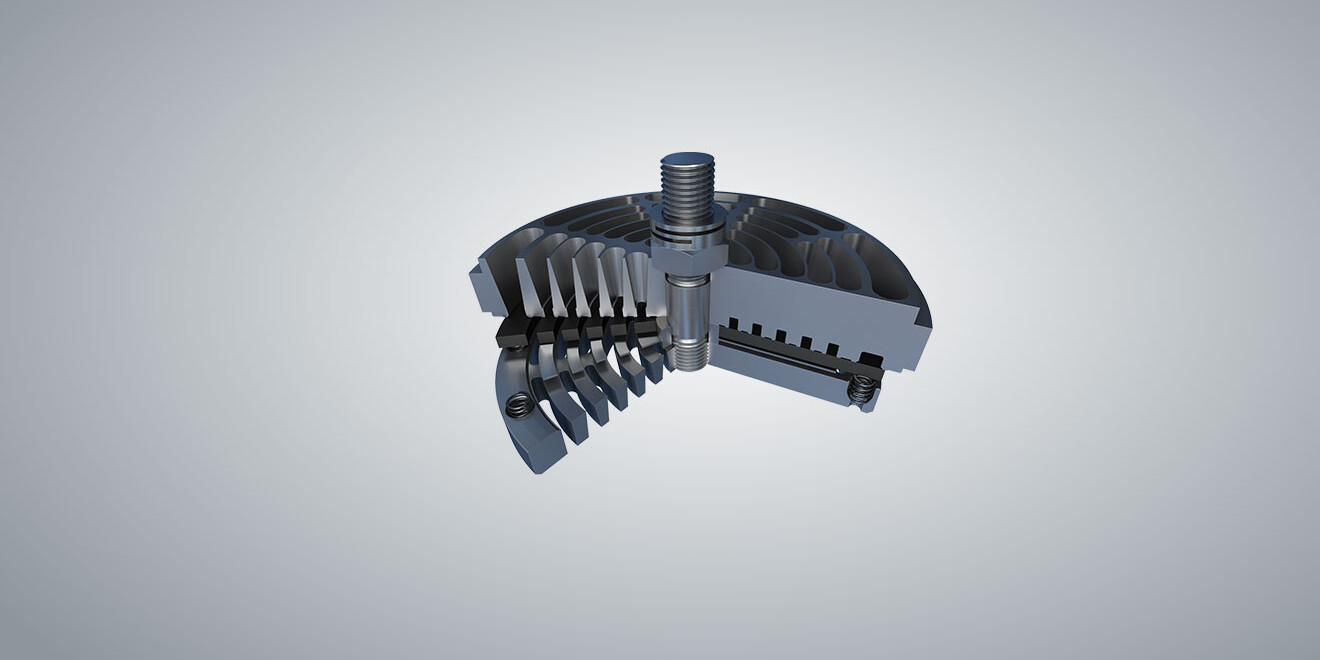 CT – Non-metallic Plate Valve for natural gas
Reliable performance for over 25 years
The HOERBIGER CT valve is suitable for virtually all applications that employ short-stroke, high-speed gas compressors. Millions of CT valves are operating successfully in the natural gas processing industry.
Its plate type valve design is optimised to utilize the properties of non-metallic valve plates and has proven its performance for years. The single moving sealing element of the CT valve allows easy maintenance (field repairable).
Why HOERBIGER CT Valve?
The CT valve proves operational excellence even in heavy duty upstream natural gas applications.
Plate design and spring arrangement result in unique and smooth valve motion even in high-speed, lubricated service.
Properly selected valve materials ensure safe operation even in sour environment.
This is how the CT valve works
The plastic valve plate, in conjunction with a wafer spring, dampens the opening impact.
At high rotational speeds, the wafer spring prevents oil sticktion of the valve plate.
Closing springs on the outside guarantee largely wobble-free valve plate movement and consequently long valve service life.
CT Valve at a glance:
Excellent flow efficiency for low power consumption
Long life even in difficult and contaminated conditions
Best suited for changing operating conditions
Proven in lubricated and non-lubricated operation
Resistant to gas impurities and oil sticktion
High operating temperatures
Compressor speed:

1800 rpm maximum

Capacity control:

On/Off, HydroCOM

Lubrication:

Lube and non-lube

Maximum pressure:

350 bar

Differential pressure:

150 bar

Maximum operating temperature:

230°C

Valve type diameter:

77 mm - 221 mm