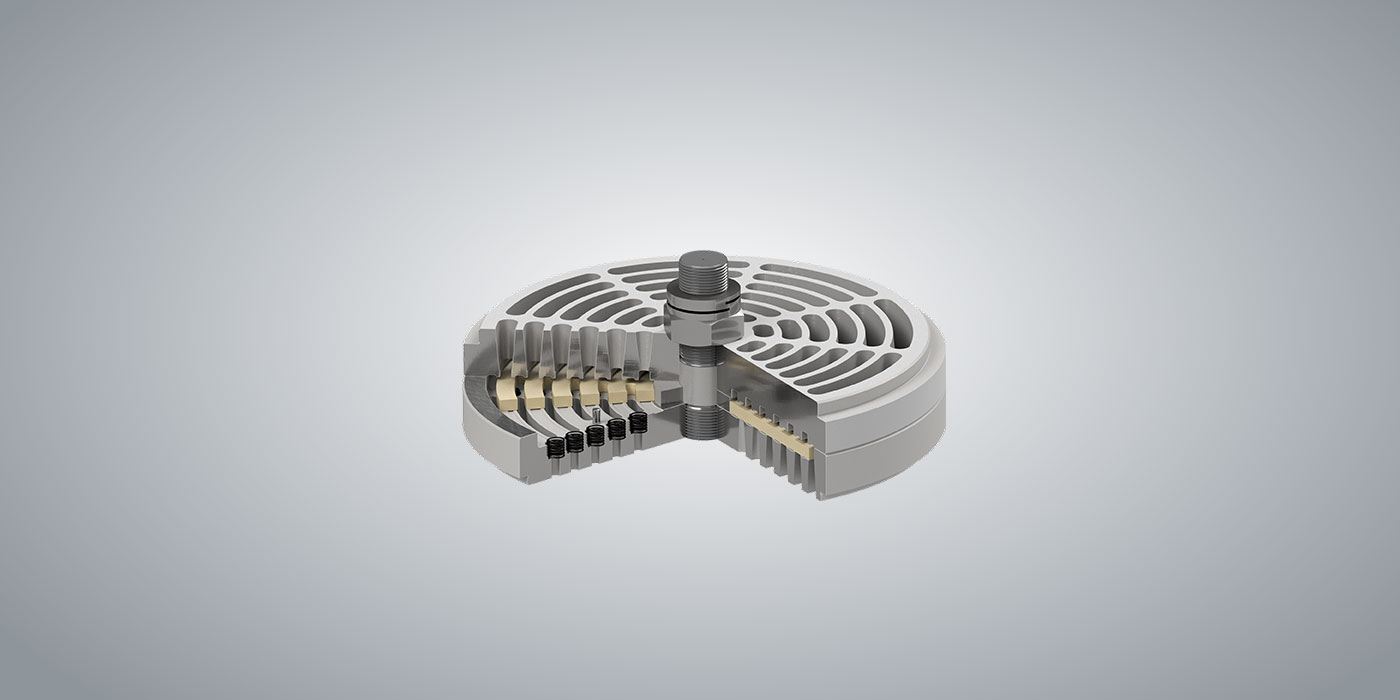 CS – Plate Valve
The robust all-rounder for low to medium pressure applications
Proven design with customized features
The CS – Plate Valve is a plate type valve for low to medium pressure applications. Thanks to its non-metallic valve plate made of impact-resistant polymer, the CS – Plate Valve is a robust all-rounder for a wide range of applications, such as in Chemical, Petrochemical, Technical Gases and hydrogen production by electrolyzers. The optionally available high-performance polymer material HP developed by HOERBIGER also enables the CS – Plate Valve to be used in cryogenic applications such as LNG boil-off. Widely designed flow channels and conically milled seats and guards offer high tolerance against clogging. Tribological optimization for lubrication-free operation and hydrogen-compatible materials provide safe operation in H2 compression systems.
Thanks to the simple but robust design with only one moving sealing element, CS – Plate Valves ensure easy and cost-effective maintenance and high durability.
CS – Plate Valve at a glance:
Proven Design
Superior Performance
Reliable & Durable
Easy Maintenance
Main application:

Chemical, Petrochemical, Technical gases,

Hydrogen

Compressor speed:

800 rpm maximum

Lubrication:

lube and non-lube

Maximum discharge pressure:

60 bara

Maximum suction pressure:

1 bara

Temperature range:

-40°C to 230°C (PEEK)
-50°C to 160°C (PA)
-160°C to 230°C (HP)

Mol weight:

2 - 50 g/mol

Valve type diameter:

67 mm - 310 mm
CS – Plate Valve ensures superior performance
The CS valve has proven its reliability and durability in more than 1000 process gas applications worldwide.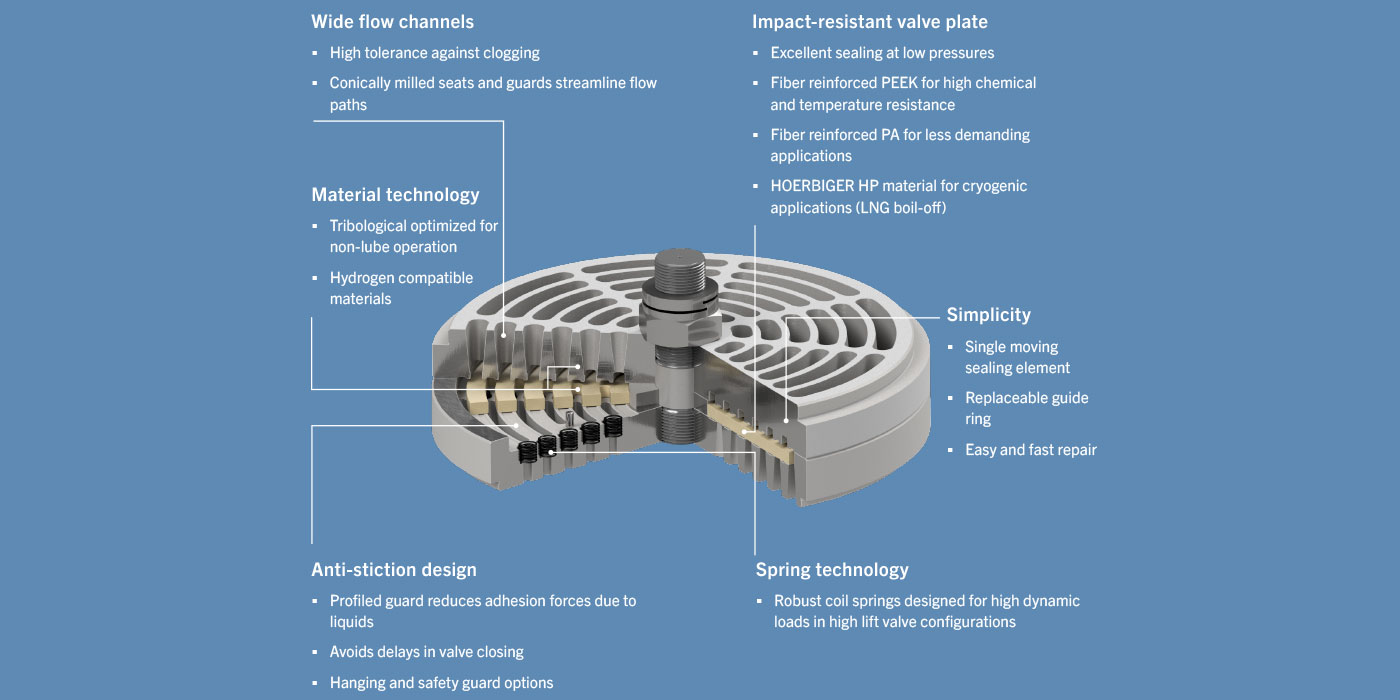 Long life and high
compressor uptime
Fibre reinforced polymer valve plate
Tribologically optimized
Wide flow channels
Conically milled seats and guards
Many times higher impact resistance than steel
Suitable for lube and non-lube compression
High tolerance against clogging
Simple and cost-effective maintenance
Single moving sealing element
Simple assembly
Increased throughput at low pressures
Valve seat/plate sealing lands optimized for low pressures
High reliability for reduced downtime
Designed for high dynamic loads in high lift valve configurations
Reduces adhesion forces due to liquids
Avoids delays in valve closing
Safe operation in H2 compression
Resistance to hydrogen embrittlement