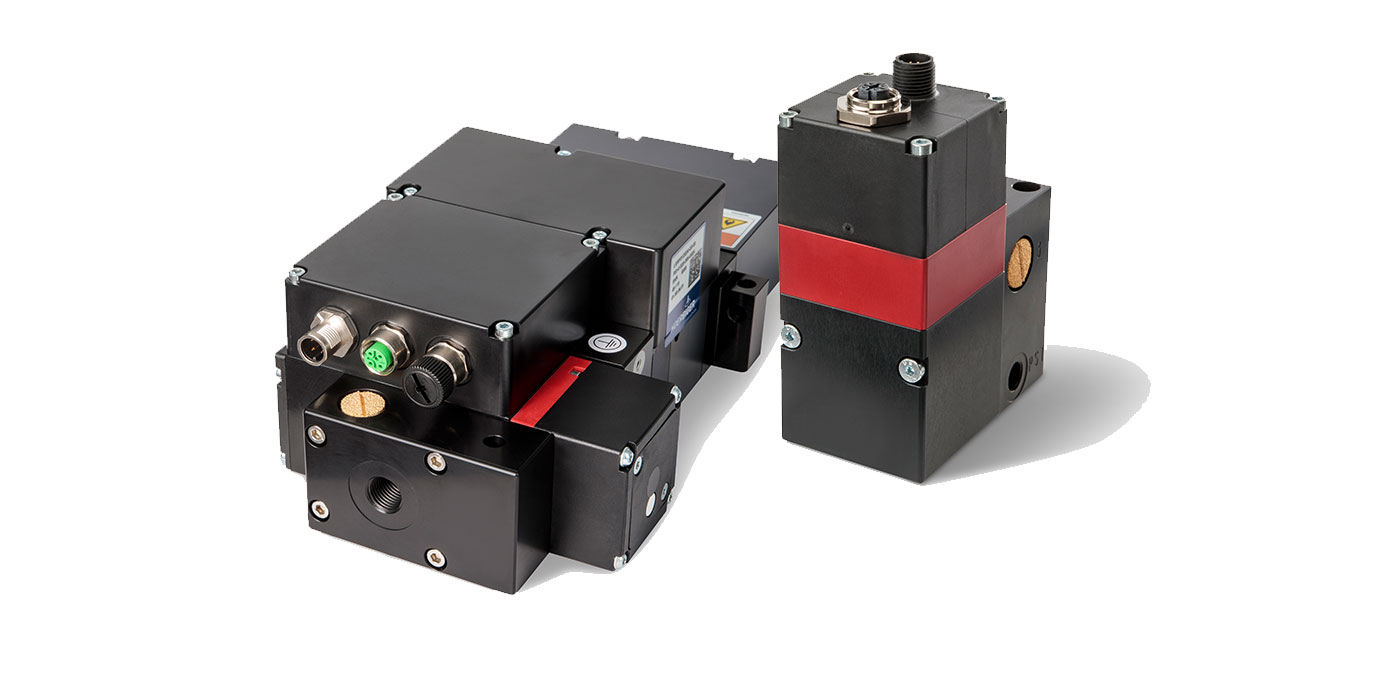 Laser Gas Regulator
for laser cutting machines
Maximum responsiveness coupled with minimized
weight – the foundation for high-speed laser applications
The cutting gas control system from HOERBIGER merges the features that are crucial for future-oriented laser cutting:
High gas pressure
Fast, precise gas pressure control
High flow rate and low valve weight
Low power consumption
These factors push the limits regarding speed, precision, and stability in the cutting process.
Gas pressure control valve with pilot valves:
Maximum dynamics
Gas-tight pilot valves
Back-pressure resistent gas selector valves (no check valves)
Rapid gas pressure changes
Extremely stable gas control performance
Entire cutting gas function in one unit
Compact design and low weight
Cutting gas regulation is one of the key factors for outstanding cutting results and machine productivity.
We at HOERBIGER can help you optimize your entire gas supply and offer you sophisticated cutting gas solutions in order to achieve the best cutting performance with your machine.
"
Global Product Manager Piezo Technology
LasGAR Basic
The LasGAR Basic is a flexible and modular Piezo gas regulation system for laser cutting machines with low and medium laser power.
Function:

Piezo activated 3/2-way proportional valve

Flow rate:

up to 1.200 l/min

Input pressure:

up to 30 bar

Output pressure:

up to 20 bar

Number of gases:

1, 2, 3, 4

Electric control:

analogue, digital
LasGAR Basic
Operating instructions
LasGAR Basic
Operating manual
LasGAR Basic
Technical data sheet (Met)
LasGAR Plus
The LasGAR Plus is a proportional pressure control valve, which controls the flow of cutting gas during laser cutting. It can be integrated with the laser device into a laser cutting machine. There are two alternatives regarding interfaces: one analogue version and a digital version.
Function:

Piezo activated 3/2-way proportional valve

Flow rate:

up to 1.600 l/min

Input pressure:

up to 40 bar

Output pressure:

up to 30 bar

Number of gases:

1, 2, 3, 4

Electric control:

analogue, digital
LasGAR Plus
Operating instructions
LasGAR Plus
Brief operating instructions
LasGAR Plus
Technical data sheet