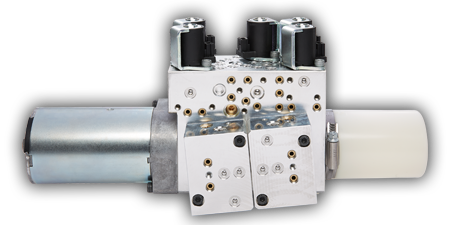 Pioneering performance with system hydraulics
High speed of movement
High power reserves
Harmonious synchronization
In addition to traditional fabric tops, hard shell tops have become increasingly popular for convertibles. Thanks to HOERBIGER. We were one of the pioneers in the development of hydraulic drives for hard tops.
We integrate electrohydraulic drive and control components into process-safe system units. Perfectly matched system components, low weight and minimal space requirements meet the highest demands. Their high movement speeds, power reserves and harmonious synchronization properties are impressive.
Our modular system covers all the functional requirements of both OEM manufacturers and suppliers to the automotive industry specializing in complete roof systems. It contains hydraulic cylinders in various performance classes with and without sensors, the hydraulic power units matched to them, and individually programmed control units.