Hoerbiger News_June 29th, 2023
The new yearbook is here!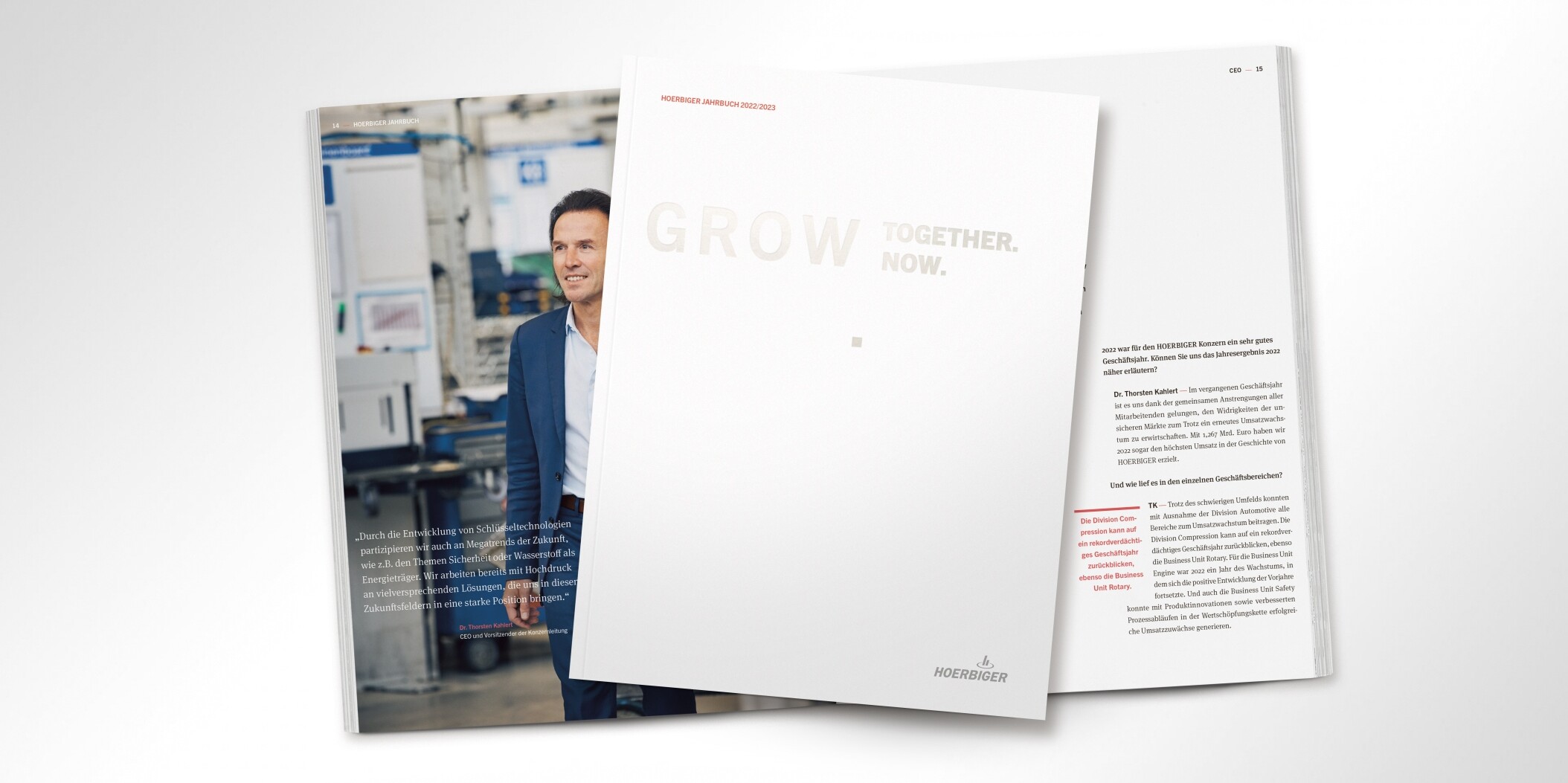 HOERBIGER strategy in words and pictures – the Yearbook 2022/2023 is now available.
In fiscal year 2022, the HOERBIGER Group succeeded in achieving the highest sales in the company's history despite a challenging economic environment. Now the company is setting the course for the future.
You can find all the information in the newly published Yearbook. Check out the digital edition here.
For reasons of sustainability, we have reduced the print circulation of the Yearbook and only distribute it on order as a paper version. If you would like to receive a personal printed copy in the new look-and-feel, please send an e-mail with your address and your preferred language version (English or German) to yearbook@hoerbiger.com.