Hoerbiger News_April 28th, 2020
More safety for our doctors and nurses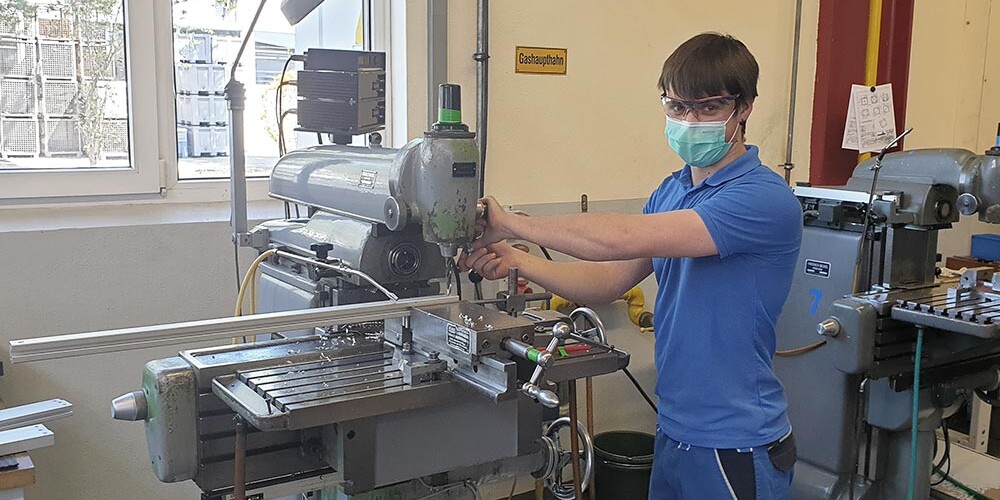 The development team at HOERBIGER Antriebstechnik in Schongau has designed two types of safety barriers: A free-standing version that is placed on the floor and a construction that is mounted on a counter or table. Qualified apprentices in the training workshop have built finished partitions from the individual frame elements and shatterproof plastic panes.
These protective walls are now going to 23 medical practices in the region. If required, HOERBIGER employees will bring the movable walls to the practice and take care of the precisely fitting and safe installation of the protection. If other medical facilities urgently need a protective wall, they are welcome to contact HOERBIGER and send their request to staysafe@hoerbiger.com.
"HOERBIGER wants to help people who are exposed to increased risks during the Corona crisis. For this purpose, we launched a call for ideas among our employees, from which our project of protective walls was born," explains Dr. Ansgar Damm, Head of Research and Development at HOERBIGER Antriebstechnik Holding GmbH. "We provide the protective walls to the medical practices free of charge and would like to thank them for their important contribution to health care."