Hoerbiger News_December 09th, 2020
Major donation on the occasion of the company's 125th anniversary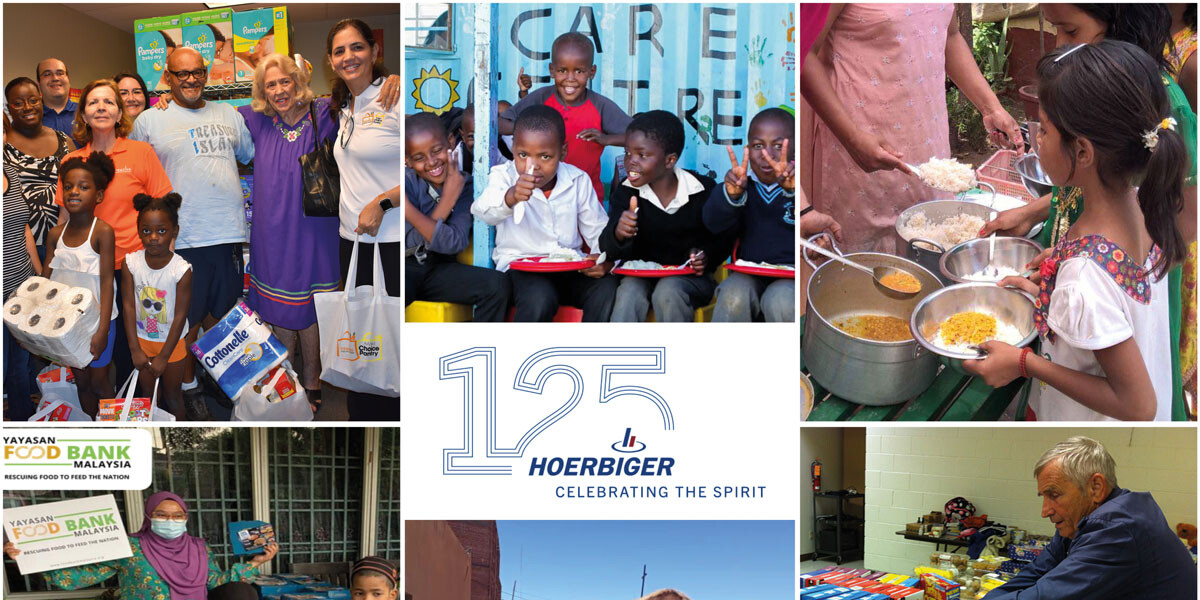 On the occasion of the company's 125th anniversary, HOERBIGER is supporting six food banks at selected company locations in Asia, Africa, North and South America with a total of 125,000 euros.
"Our company anniversary is a nice occasion to do good and support people who are in need of help," says Dr. Jürgen Zeschky, former CEO of the HOERBIGER Group. "In this difficult year 2020, we want to give something back to society and support world regions that have been particularly hard hit by the Corona pandemic."
The donations will go to food banks at selected HOERBIGER locations worldwide: New Delhi in India, Kajang in Malaysia, Johannesburg in South Africa, Buenos Aires in Argentina, as well as Fort Lauderdale, Florida, and Youngstown, Ohio, in the USA.
During the fundraising campaign, all HOERBIGER employees worldwide were called upon to put their knowledge of the company to the test in an online quiz and later vote on the distribution of the donations. In total, more than 2,800 employees participated and raised the symbolic target sum of 125,000 euros: 1,000 euros per year of company history.
On November 20, 1895, Hanns Hörbiger applied for a patent for the steel plate valve he had developed, thus laying the foundation for the HOERBIGER Group. The HOERBIGER valve brought about an enormous improvement in the performance of the compressors used at the time and was thus one of the key technologies for industrial development at the beginning of the 20th century.