Hoerbiger News_February 02nd, 2018
IEP Technologies acquires Atexon Oy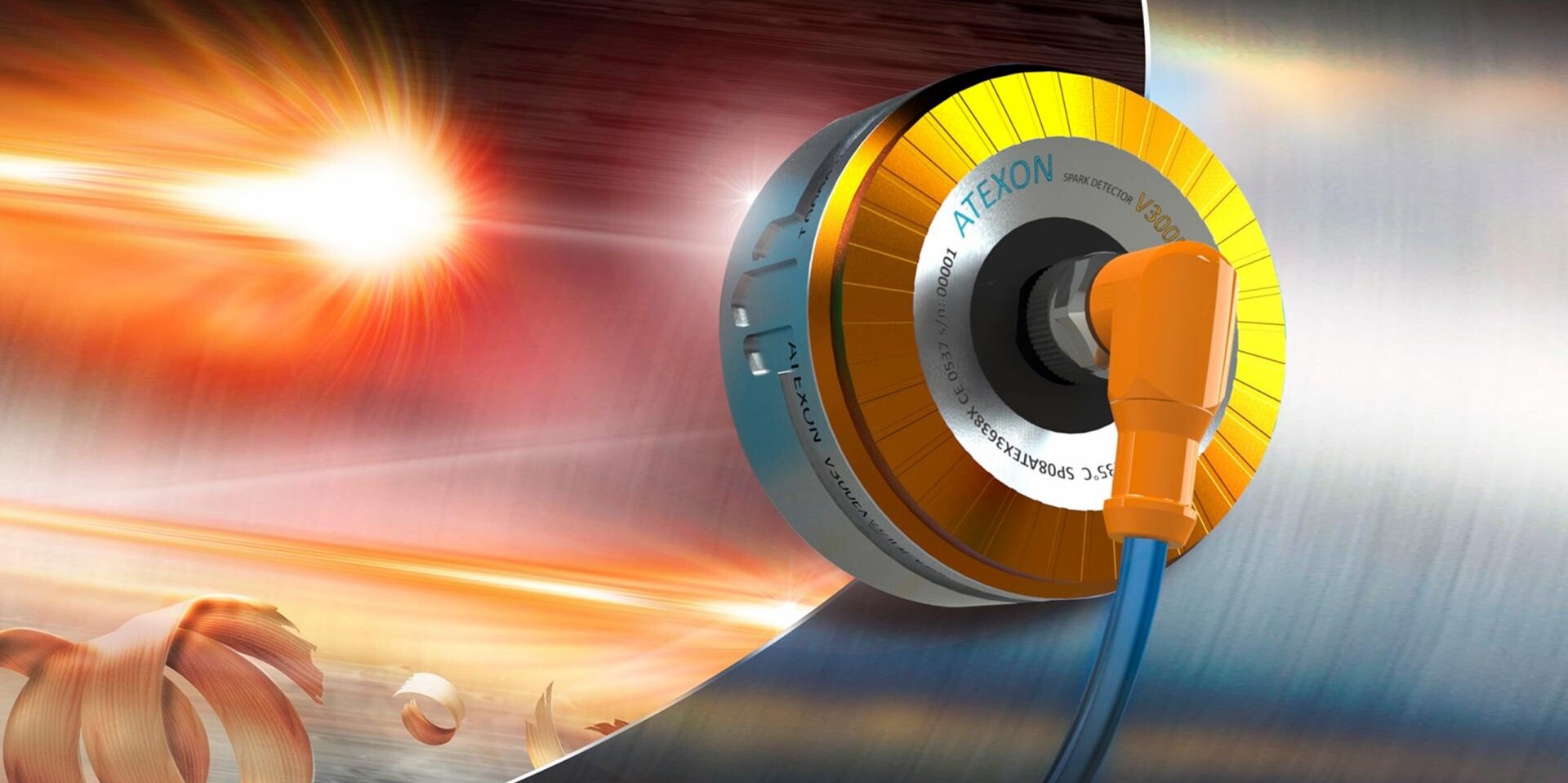 Since the company was founded in 2009, Atexon Oy has earned a good reputation far beyond Finland with systems for innovative early spark detection in dust applications as well as with corresponding fire extinguishing solutions. The development of the owner-managed company to date is remarkable. The current portfolio includes systems for spark detection, flame detectors, overheating detectors, and detectors for smoldering fire detection in industrial applications.
A significant innovation from Atexon is the patented Spark Detector with an extra-wide 180-degree field of view and a broad detection spectrum for spark detection. Combined with the optional daylight filter, the system offers unique advantages that enable the system to provide excellent protection even under extreme operating conditions. The decentralized system architecture simplifies installation, reduces associated costs, and ensures maximum reliability through redundant design.
In the future, HOERBIGER will offer Atexon's protection systems through IEP Technologies' global distribution network. The current CEO and Head of Development, Mika Vannas, as well as the management of Atexon Oy will remain with the company. The team's experience and expertise will be available to all IEP Technologies' customers in the future as a center of excellence for the detection and suppression of sparks that could cause an explosion.
The value of the transaction was not disclosed.
"For HOERBIGER and IEP Technologies, the acquisition of Atexon Oy is an important milestone: with the innovative spark detection systems developed by Atexon, we can further expand our first-class range of explosion protection solutions. At the same time, we are ensuring that we will be able to offer our customers an even wider range of effective explosion protection solutions from a single source in the future," said Randy Davis, President of IEP Technologies.
"I am pleased that we have succeeded in setting the course for the future of Atexon Oy with IEP Technologies," adds Mika Vannas, CEO, Head of Development and former majority shareholder of Atexon Oy. "Under the umbrella of IEP Technologies, our visions and ideas can continue to grow. Together we will work to help even more customers than before protect people and facilities from explosions with leading technology. Together we save lives."
About IEP Technologies
Safety, especially the prevention and suppression of explosions in industrial applications, are attractive growth markets. HOERBIGER offers highly efficient safety solutions tailored to individual customer requirements under the HOERBIGER, IEP Technologies, and Newson Gale brands.
The IEP Technologies, Newson Gale and HOERBIGER brands are strategically managed by the globally active Safety Business Unit. IEP Technlogies supports customers through 13 regional offices and is the global market leader for industrial explosion protection solutions. The Newson Gale brand offers grounding and static dissipation systems. The HOERBIGER brand stands for reliable pressure relief for motors and compressors.