Hoerbiger News_July 28th, 2023
HOERBIGER
publishes Sustainability Report
2022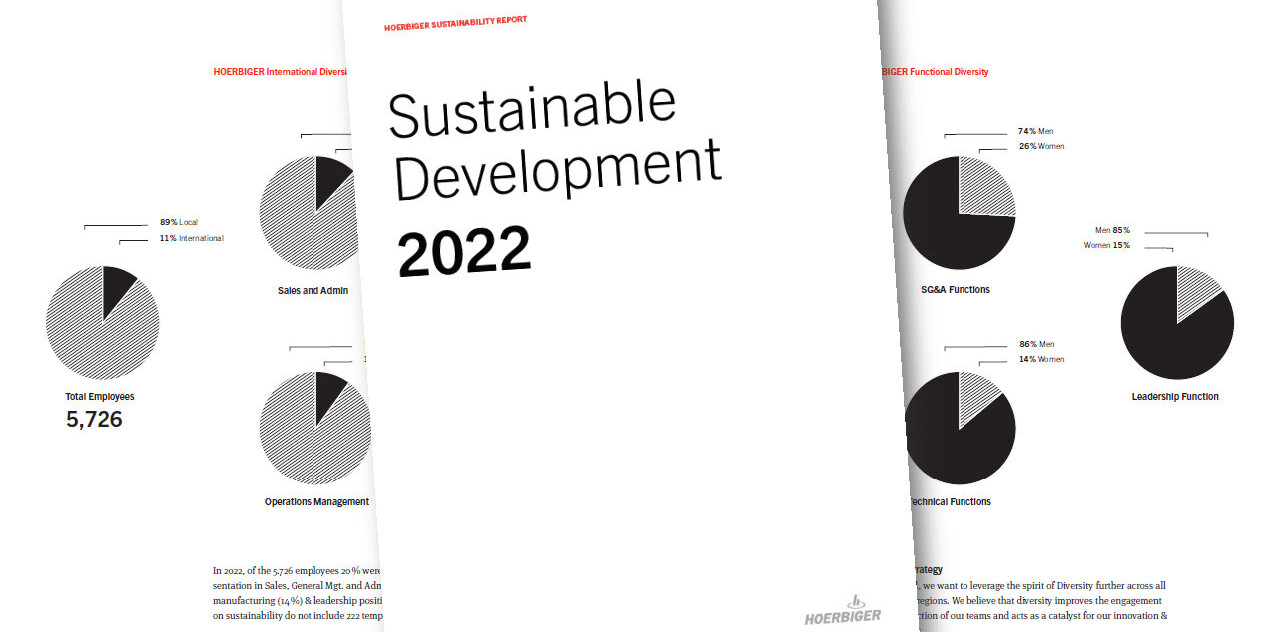 The Sustainability Report 2022, which was prepared in accordance with the GRI index, shows HOERBIGER's sustainability practices in a standardized form for the first time. The report, which will henceforth be published annually, serves as the basis for recording and further developing our sustainable business activities and commitments.
Economic, ecological and social sustainability are fundamental pillars that determine the long-term success and positive influence of companies in today's society. Throughout its 127-year history, HOERBIGER has always placed a high value on prudent, responsible business practices. In the future, HOERBIGER will continue to work intensively on the development of sustainable products, services and business practices that enable it to ensure our continuance and make a successful contribution in a transformative environment.
"The publication of the first Sustainability Report for 2022 is another step in our coherent sustainability strategy to continuously develop and optimize our corporate governance," says Subodh Gore, Head of Sustainability at HOERBIGER.