Hoerbiger News_August 01st, 2023
HOERBIGER launches new newsletter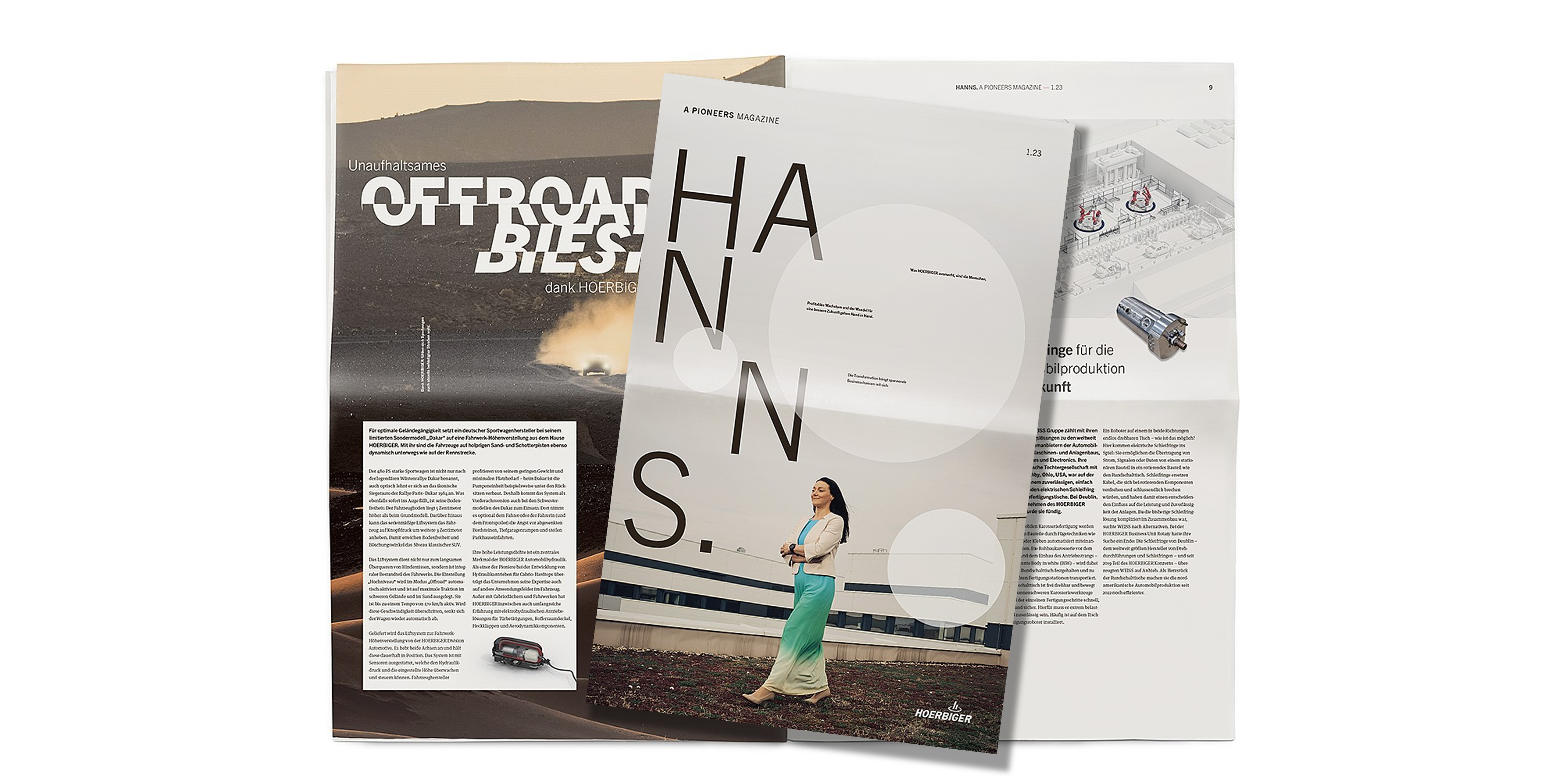 HANNS. A Pioneers Magazine is a completely newly developed newsletter format for people inside and outside the HOERBIGER Group. It provides exciting insights into the world of the technology company.
HANNS. A Pioneers Magazine is published twice a year in English and German as a printed newspaper as well as a digital version. In addition to news from the HOERBIGER Group, its focus is particularly on people, product innovations, and customers. Each issue is dedicated to a current key topic at HOERBIGER in a focus article.
Here you can read the first issue. Or order your personal print copy by sending an e-mail.