HANNS. A pioneers magazine_1/2023
The course is set for sustainable success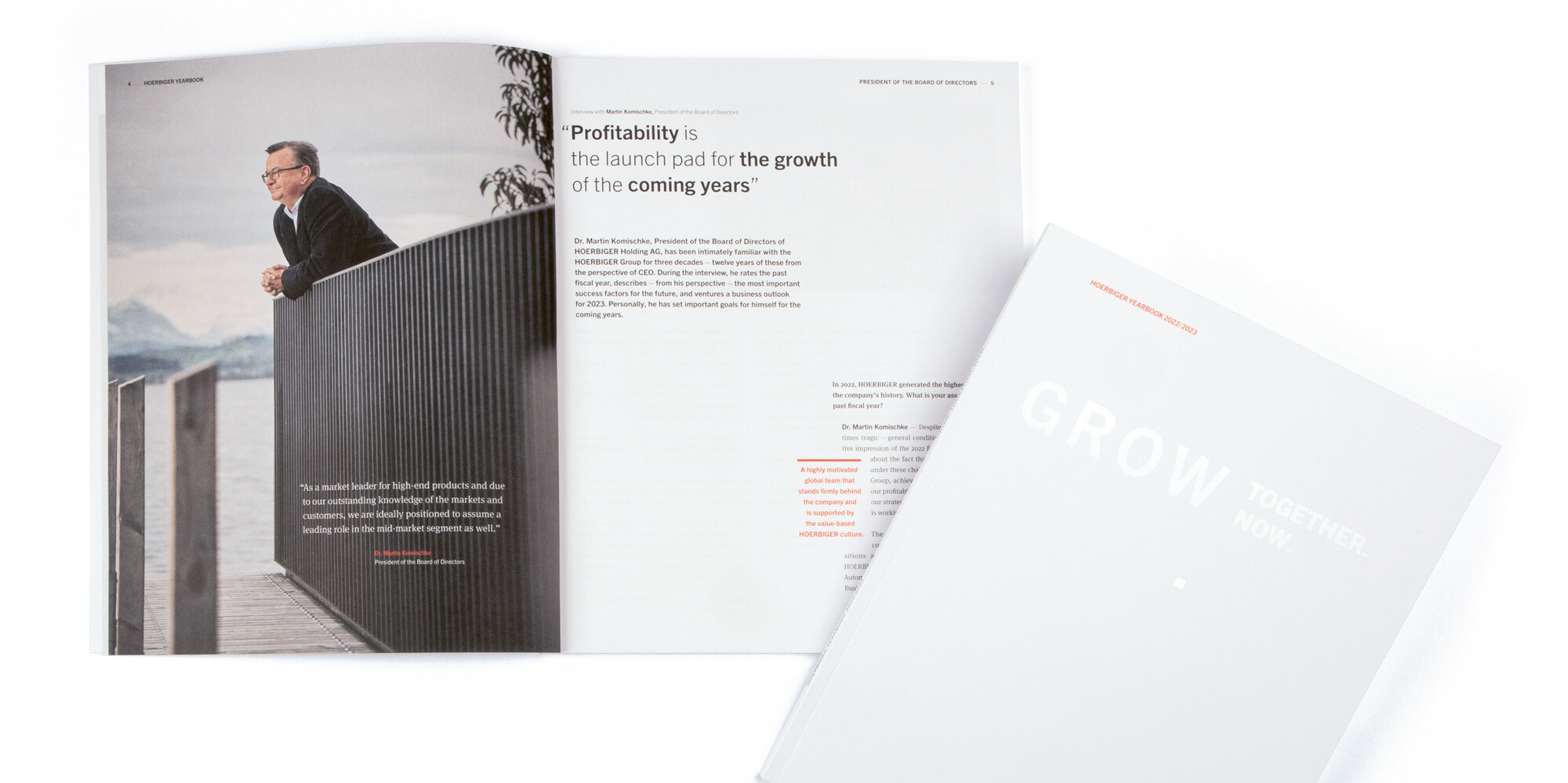 In the 2022 fiscal year, the HOERBIGER Group succeeded in achieving the highest sales in the company's history despite a challenging economic environment. Now the company is setting its course for the future.
HOERBIGER's resilience was once again put to the test in the past fiscal year: The war in Ukraine, upheavals in the energy markets, continuing unstable supply chains, and price increases made 2022 a real challenge. In a joint effort by all 5,948 employees, the Group succeeded in achieving the highest sales in its history in this difficult environment, at 1.267 billion euros.
In the current fiscal year, the strategic course of the HOERBIGER Group remains profitable growth. As challenging as the events of the last three years have been for companies and individuals, they have triggered a fundamental transformation in many areas that brings with it exciting business opportunities. With courage, pioneering spirit and closeness to customers, HOERBIGER will take advantage of these opportunities in the coming years.
To achieve this, the Group is focusing on innovation in all areas. In our existing business we will use our potential in the best possible way, flanked by new business initiatives and M&A activities. Current examples of promising areas of activity are hydrogen compression, piezo valve technology, transfer technology with slip rings, and safety technology in the battery sector.
Strategy in words and pictures
You can learn more about the traditional business sectors and attractive future fields of the HOERBIGER Group in the current Yearbook.