"We have to reinvent
our business
in many respects"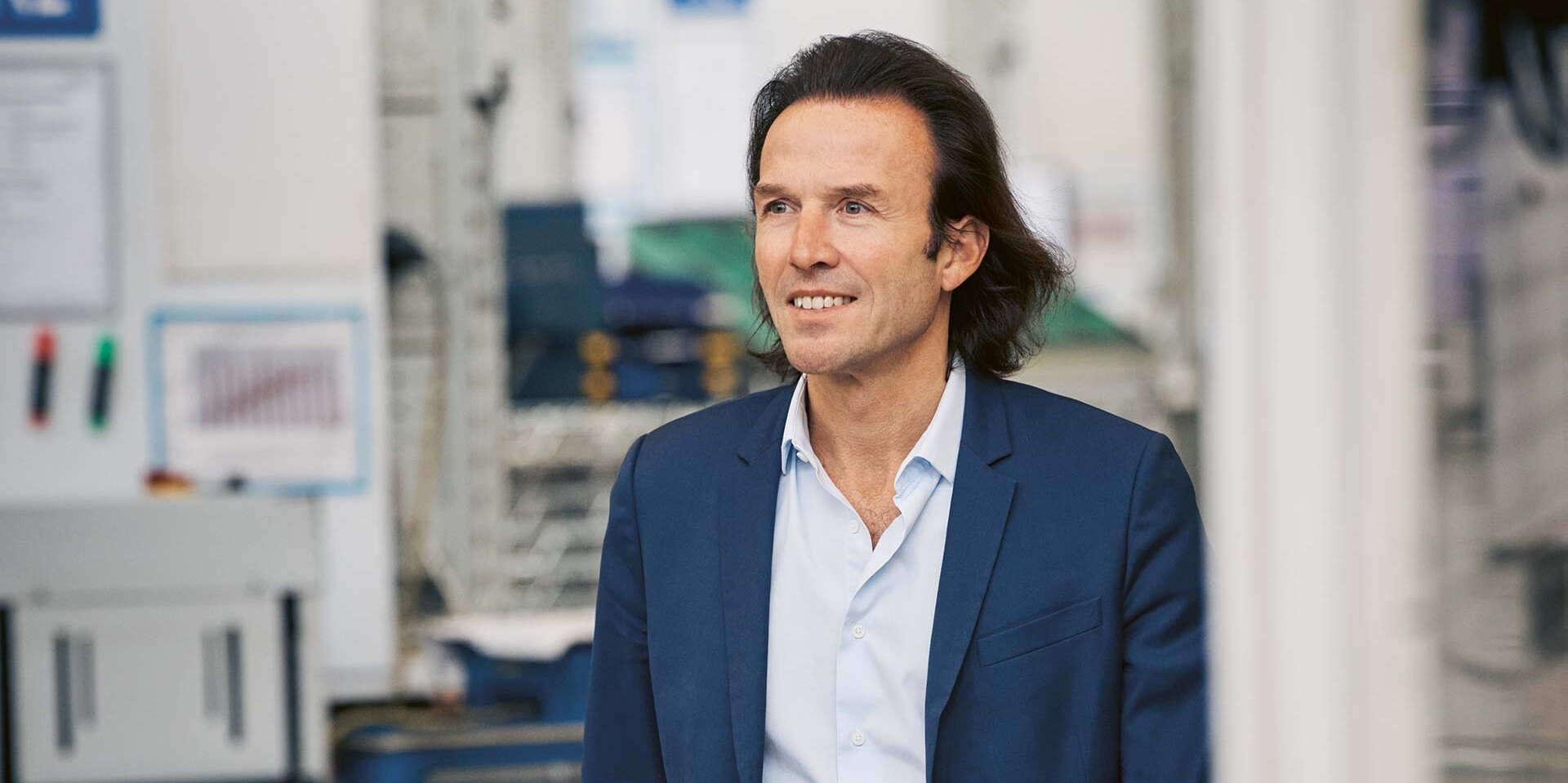 2022 marked the first full year for Dr. Thorsten Kahlert as CEO and Chairman of the HOERBIGER Executive Board. In this interview, he provides more in-depth insights about the past fiscal year and speaks about the criteria of future growth that are important to him, about innovation as a growth driver, and why he and his colleagues on the Executive Board are convinced that now is the right time to reinvent HOERBIGER in many areas.
2022 was a very good fiscal year for the HOERBIGER Group. Can you share more in-depth insights about the 2022 annual financial result with us?
Dr. Thorsten Kahlert — Thanks to the collective efforts of all employees, we again successfully grew our revenue in the past fiscal year, despite the adversities of the uncertain markets. At 1.267 billion euros, in 2022 we achieved the highest revenue in HOERBIGER's history.
And how did the individual Divisions and Business Units perform?
TK — Despite the difficult environment, all areas, with the exception of the Automotive Division, contributed to the company's revenue growth. The Compression Division can look back on a record-breaking fiscal year; the same goes for the Rotary Business Unit. For the Engine Business Unit, 2022 was a year of growth in which the positive trend of the previous years continued. The Safety Business Unit was also able to generate successful revenue growth through product innovations as well as improved processes in the value chain.
2022 was an exceptionally difficult year for the automotive industry, and consequently for the Automotive Division. The confluence of a multitude of events and influencing factors presented extreme challenges for automotive suppliers. The decrease in global vehicle production, which has persisted since the start of the COVID pandemic, rising material and energy costs as well as unstable supply chains around the world caused the Division to miss its targets and to close out 2022 at a loss.
"Through the development of key technologies, we also participate in megatrends of the future, for example when it comes to the topics of safety or hydrogen as a source of energy. We are already working diligently on promising solutions that will ensure a strong position for us in these up-and-coming fields."
CEO and Chairman of the Executive Board
HOERBIGER wants to grow, but not at all costs. What are the most important criteria for you?
TK — As a supplier of performance-defining components, HOERBIGER's goal remains to be the number one or two in each particular market niche. It takes a market-leading role to have access to major customers and top talent, to be able to continue to set standards, and to realize economies of scale. Additionally, we remain true to our multi-pillar strategy. This means that we are also open to growing in new business segments, provided we can acquire a leadership position directly and enter a sustainable growth field. Moreover, we continually examine acquisitions and partnerships for technologies that complement our existing business or drive market consolidation.
One central criterion is also the profitability and sustainability of our growth. Our profit allows us to safeguard our independence, implement customer-focused innovation projects, and spur growth through M&A activities.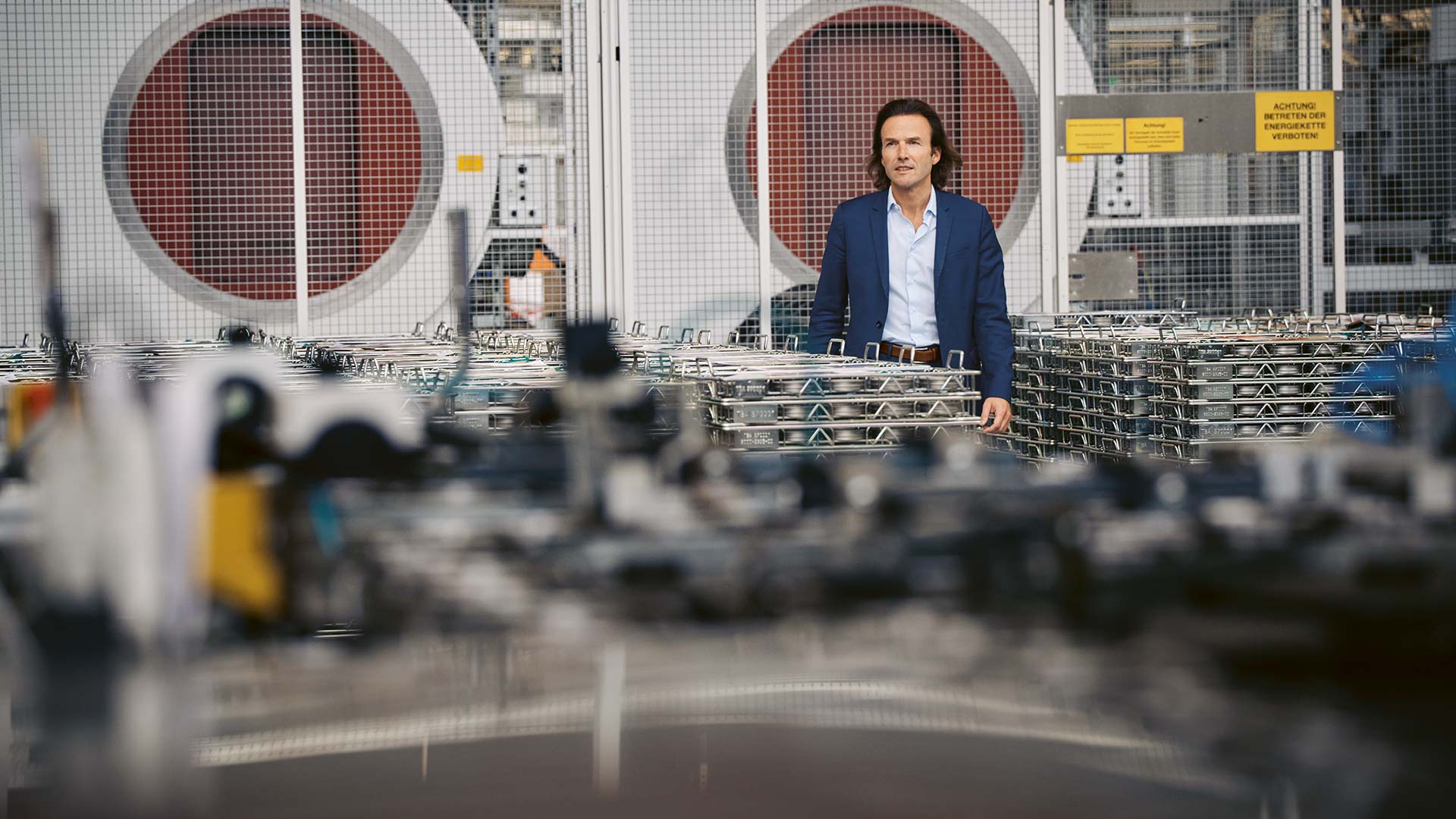 Where do you see growth potential in 2023?
TK — Many of our traditional business segments are undergoing fundamental change. As a result, we have to reinvent our business in many respects. Personally, I see this as a tremendous opportunity to expedite our innovation activities, develop new markets and create new business models that are tailored to the needs of our customers and partners.
As a leading technology group, we additionally strive to participate in future megatrends by developing key technologies, such as when it comes to safety or the increasing significance of hydrogen as a source of energy. We are already working diligently on promising solutions that will ensure a strong position for us in these up-andcoming fields. Based on the existing strong demand from customers for these solutions, we are confident that we will bring these solutions to market swiftly.
What role does innovation play as a growth driver?
TK — All our growth initiatives are heavily focused on innovation: While we speak of incremental innovation – that is, the continuous advancement of known technologies, products, services and process – in our established markets, we can only successfully enter entirely new, future-oriented spheres of activities when we direct our primary focus in this regard on disruptive innovation. Such "breakthrough innovations" have the potential to break away from old structures and to rewrite the rules of entire sectors. They develop their own markets and create new business models, laying the foundation for lasting competitive advantages.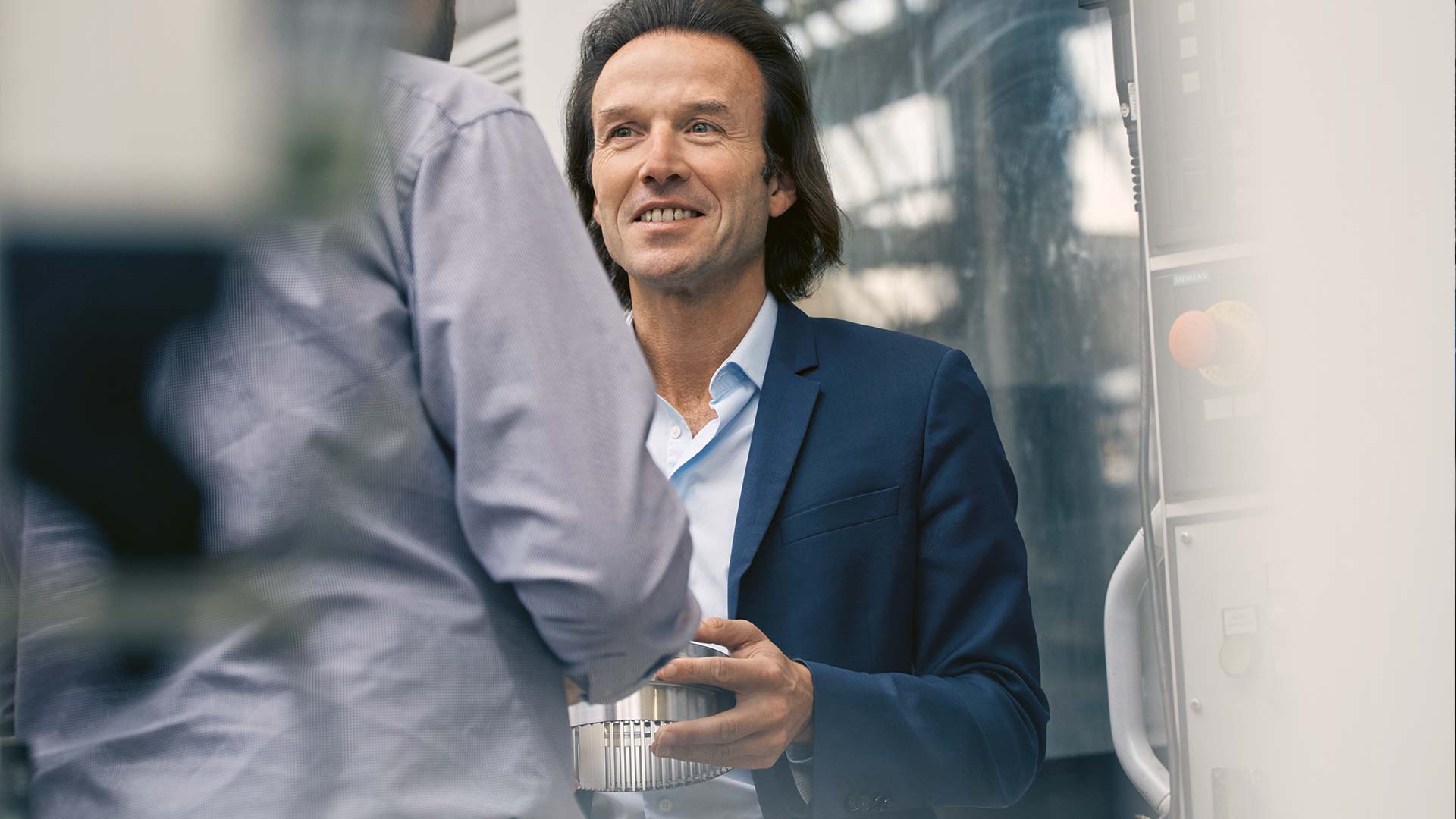 This sounds like a challenging undertaking – what does it take to succeed?
TK — Disruptive innovation is deeply entrenched in HOERBIGER's DNA. The steel plate valve developed by our company founder Hanns Hörbiger is a prime example. Such radical innovations cannot be planned, though; they emerge during a longer trial and error process, and less so in defined, consecutive steps.
The basis is therefore an open corporate culture and a work environment that encourages ideas. Ideas thrive in a context of a high tolerance for errors and a willingness to take risks, combined with a strong determination to implement them and detailed knowledge of the customer. This requires that our employees continuously develop and, at the same time, that we are attractive to new talent who approach matters with an open mind. In this respect, growth and innovation are interrelated: To grow sustainably, we have to be innovative, and by growing, we make our Group attractive to existing and new talent with new ideas.
What can digitalization contribute in this regard?
TK — Digitalization plays a dual role – as "enabler" technology on the one hand, and as a sphere of activity for new business models on the other. As an enabler, it makes our transformation as a company and our lasting success possible. The use of automation technologies such as bots and artificial intelligence, for example, enables us to make our processes more efficient, reduce costs and improve the quality.
Digitalization additionally enables us to be continuously in dialog with our suppliers and customers around the world, which enables improved collaboration and data-based decision-making. Internally as well, our employees benefit from a digital workplace equipped with state-of-the-art collaboration tools, which allow them to work flexibly across national borders on a joint project and to network optimally.
At the same time, digitalization creates the opportunity to develop entirely new business models. For example, capturing and analyzing digital operating data enables us to provide customers with optimization suggestions for their plants. With VISTRA®, for example, HOERBIGER has developed a cloud-based software-as-a-service (SaaS) application for compressor maintenance that our customers have received with great enthusiasm.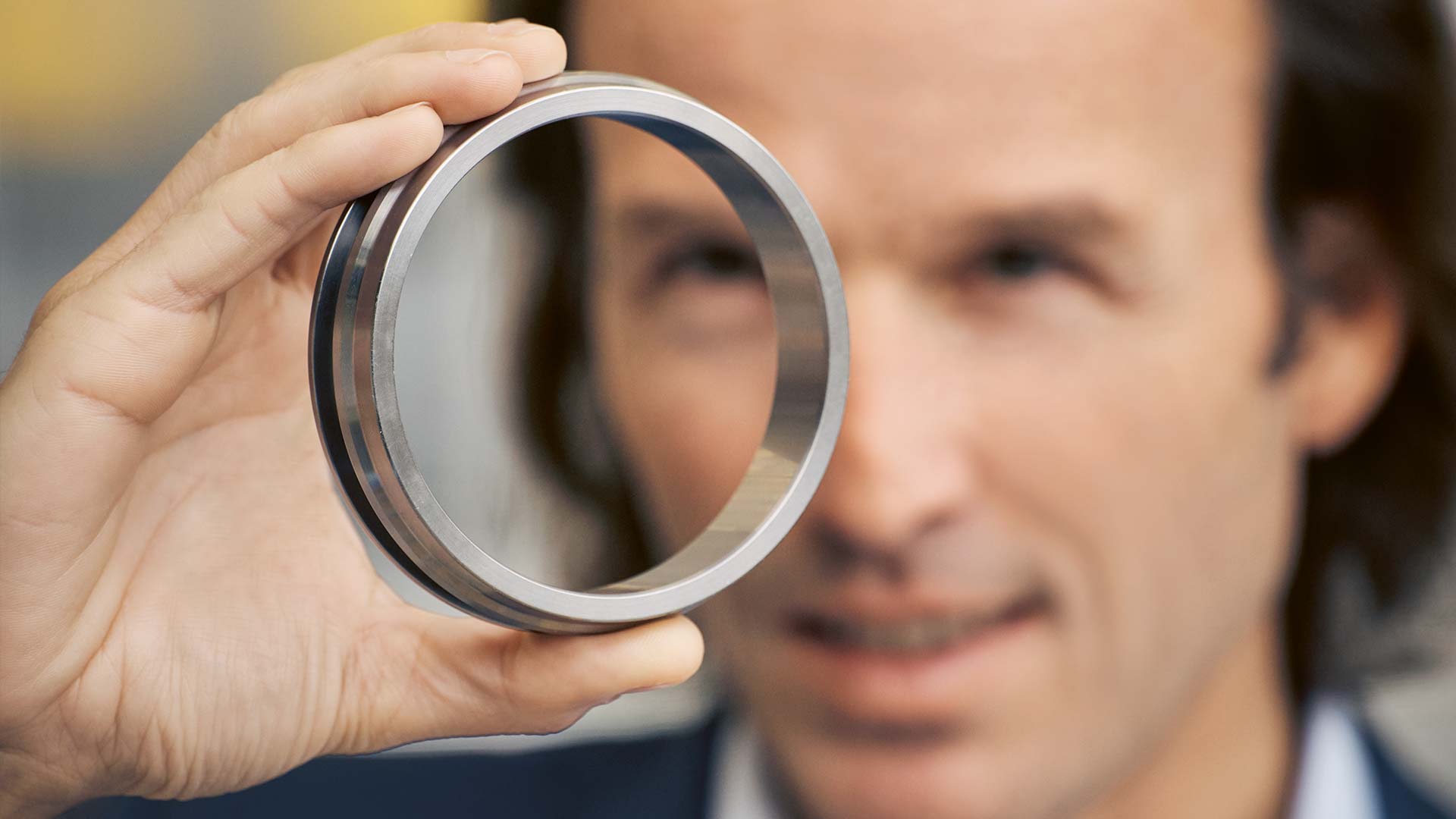 It is unclear how the general economic conditions will develop. How do you deal with this uncertainty?
TK — My colleagues on the Executive Board and I are confident that HOERBIGER will again be able to increase both revenue and profitability in the 2023 fiscal year. Nonetheless, we are proceeding with caution in light of the continued uncertain economic climate.
It is important to carefully monitor the geopolitical situation and the financial markets and to maintain a close relationship with our customers. This way, we ensure that we recognize market developments at an early stage and can act accordingly. Due to our sound planning, we are prepared for both positive and negative market trends.
"It is important to carefully monitor the geopolitical situation and the financial markets and maintain a close relationship with our customers. This way, we ensure that we recognize market developments at an early stage and can act accordingly."