HANNS. A pioneers magazine_1/2023
Slip rings for the automotive production of the future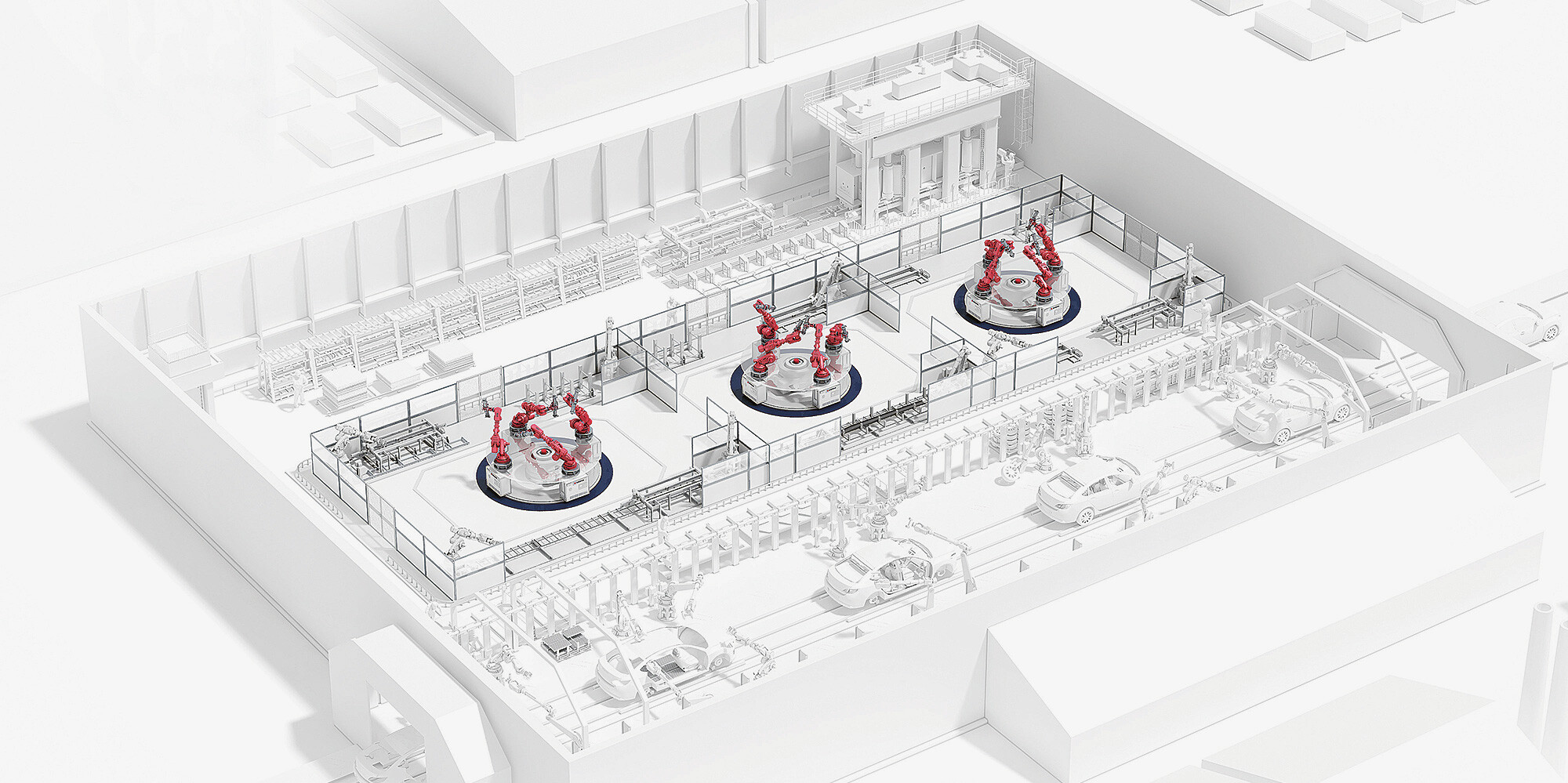 With its automation solutions, the German WEISS Group is one of the world's leading system suppliers to the automotive industry, mechanical and plant engineering, life sciences and electronics. Its North American subsidiary, based in Willoughby, Ohio, USA, was looking for a reliable, easy-to-install electrical slip ring for car body production tables. WEISS engineers found what they were looking for at Deublin, a HOERBIGER company.
In automotive body production, the individual components are joined together automatically using techniques such as welding and gluing. For this stage of the process, the "body in white" (BIW) – before painting and installation of the powertrain – is held by a rotary indexing table and transported to the individual production stations. The indexing table can rotate freely and moves the BIW tools, some of which weigh several tons, quickly, precisely and safely during the individual production steps. A production robot is often installed on the table, and the whole thing needs to be extremely resilient and reliable.
A robot on a table that can rotate endlessly in both directions – how is that possible? This is where electrical slip rings come in:They enable the transfer of power, signals or data from a stationary to a rotating component. Slip rings replace cables that would twist and eventually break, so they are critical to the performance and reliability of systems that include rotating components. Since their previous slip ring solution was complicated to assemble, WEISS engineers looked for alternatives.
At the HOERBIGER Rotary Business Unit they found what they needed: Slip rings from Deublin – the world's largest manufacturer of rotary unions and slip rings – and part of the HOERBIGER Group since 2019 – convinced WEISS right away. As the heart of the rotary indexing tables, they have been making North American automotive production even more efficient since 2022.