HANNS. A pioneers magazine_1/2023
Growth – the economic elixir of life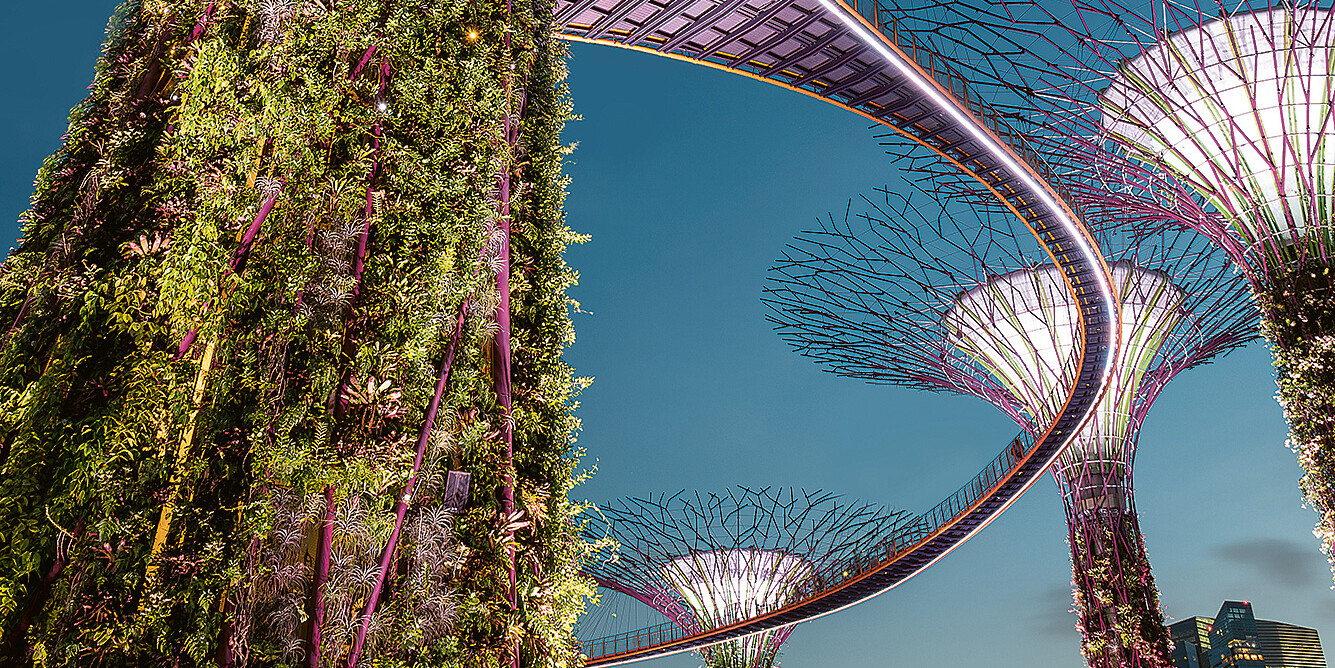 Growth. A term that has once again become a persistent topic of discussion in the media – generally as something to be concerned about. High inflation, rising interest rates and a difficult geopolitical situation are slowing economic growth, we read everywhere. "The World Bank lowers its global growth forecast and warns of a possible recession," claims another headline. And just at this time HOERBIGER is proclaiming a phase of growth – how does that fit together?
Growth and entrepreneurial success are an inseparable pair, and this applies to HOERBIGER just as it does to all other commercial enterprises. "Growth is the prerequisite for our continued existence as an independent, healthy company," says Dr. Thorsten Kahlert, CEO and Chairman of the Executive Board at HOERBIGER. "Growth also makes our Group attractive to current and potential new employees, because only when a company grows can there be development and career opportunities that go beyond mere replacements." Growth is thus the elixir of economic life and, via the path of personal development, the way to promote young talent.
Quality must be right
Sales growth alone is not enough; only profitable growth moves HOERBIGER forward as a company. As an unlisted company, the Group must generate the cash for investments, acquisitions, research and development from its own revenue strength. The stock market remains out of reach for the foundation company. Profitability and sustainable growth are therefore key. The target across the Group is a double-digit margin for earnings before interest and taxes (EBIT). This means an operating profit that is more than 10 percent of sales.
The successful 2022 fiscal year, in which HOERBIGER was able to report the highest sales in the company's history, should not distract from the fact that the Group has only grown slightly overall in the last decade. However, instead of looking for reasons in volatile market conditions or disinvestments, HOERBIGER actively addressed the "growth lull" at an early stage through a comprehensive restructuring of the traditional business fields and new entries into the particularly fast-growing Safety (2015) and Rotary (2019) business segments. The good figures of the recent past are based on these initiatives, which at the same time have revealed what really matters for profitable growth: a strict focus on markets and customers instead of concentrating on the company's own technological competencies.
Focus on markets and customers
Focusing on markets means focusing on attractive future industries and business fields with high growth potential. In the fight against climate change and for a clean environment, for example, solutions for emissions reduction, electromobility, renewable energies and hydrogen are central future fields in which HOERBIGER is already active. Other examples include safety, medical technology and the semiconductor industry.
Customer focus means moving away from inward- looking innovation. Instead, it is about understanding which solutions really add value for customers and then offering them at competitive costs. In order to use customer-centric innovation – whether through new products or new business models – as an effective lever for more growth, HOERBIGER has launched a Group-wide initiative to strengthen its innovative power.
By empowering more and more customers to improve the performance, efficiency and safety of their products and operations, save energy and reduce emissions, HOERBIGER is taking social responsibility. Profitable growth and change for a better future go hand in hand.
Clear positioning
In the midst of change, it is at the same time important to reflect on one's own strengths and to transfer the success factors of the past into the future. As a supplier of performance-defining components, HOERBIGER's goal remains to be number one or number two in each market niche. Only in a market-leading role does the Group have access to top customers and top talent, and the ability to continue to set standards and realize economies of scale.
The aim is to continuously consolidate this leading role – on the one hand organically, through customer-centric innovation, which in turn leads to greater market share, and on the other hand through partnerships and acquisitions. Three possible M&A directions are envisaged: Firstly, completely new business areas along the lines of the Rotary and Safety business units, insofar as a leading position can be acquired directly and stand-alone success is possible. Secondly, technology add-ons to the existing core business. And thirdly, the consolidation of existing business areas, i.e. the acquisition of smaller competitors.
If HOERBIGER takes into account the triad of profitability, focus on markets and customers, and positioning, we can achieve growth even in a more difficult economic environment with a tendency toward weaker markets.
"Growth is the prerequisite for our continued existence as an independent, healthy company."
Dr. Thorsten Kahlert
CEO and Chairman of the Executive Board at HOERBIGER
Current growth initiatives at HOERBIGER
Growth with ..
... the mobility of the future
The automotive industry is undergoing a fundamental transformation: From 2035 at the latest, for example, combustion engines in cars will no longer be allowed on the roads in the EU. With the elimination of the conventional drive train, HOERBIGER's existing business in synchronizer rings will lose its market basis in the foreseeable future. The Automotive Division is therefore working intensively on new product ideas. HOERBIGER has already won series production orders in two new areas. The first of these is innovative shift elements for electric axles, which are used by well-known customers in Europe and China. The second is components for electrolyzers, which are used for the industrial production of hydrogen from renewable energy sources.
... hydrogen compression
The Compression Division is active in hydrogen compression for vehicle fueling, an interesting emerging market. In partnership with Ariel Corporation, the world's largest manufacturer of reciprocating compressors, we have developed a compressor solution for the efficient and reliable hydrogen refueling of vehicles with large tank volumes and high pressures – for example, trucks, buses, trains, and ships. In the future, HOERBIGER will thus be able to offer ready-touse compressor packages as a complete solution for hydrogen refueling stations.
... the semiconductor industry
The Rotary Business Unit has been producing slip rings since 2008. They are used in a wide range of industries to transmit electric power, signals and data to and from rotating machine parts. In recent years this area has seen constant organic growth of around 20 percent per year.
Among other things, the currently booming semiconductor industry is particularly dependent on slip rings. They are one of the core components of wafer equipment for the production of memory and logic chips. Accordingly, the Rotary team is working at full speed on projects to expand both the slip ring product line and production capacity in order to take a leading role in this future market.
... and strategic acquisitions
At the beginning of 2023, HOERBIGER acquired Johnson Matthey Piezo Products GmbH. The specialist manufacturer of piezo ceramics has supplied the core of HOERBIGER piezo chips for more than 30 years and has thus played a significant role in the success of piezo technology, which finds application in respirators, semiconductor manufacturing, mechanical engineering and the process industry.
The acquisition secures the growth of the HOERBIGER Flow Control market segment. Now new developments in our core technologies can be driven forward even more effectively. At the same time, the product portfolio is expanded: The newly acquired plant now offers piezo motion control solutions as HOERBIGER Motion Control GmbH, thus complementing the existing range of piezo flow control solutions.
Guiding principles of the HOERBIGER growth strategy
Customer and market orientation
Customer and market orientation is our top priority.
Multiple pillars
We will continue to pursue a multi-pillar business strategy in the future.
M&A
We will use acquisitions as a key lever to pursue our strategy of profitable growth.
Position #1 or #2
We aim to be a leader in our businesses.
Growth
Our future growth must come from new businesses in most areas.
Profitability
We rely on double-digit EBIT to remain healthy and independent in the long term.